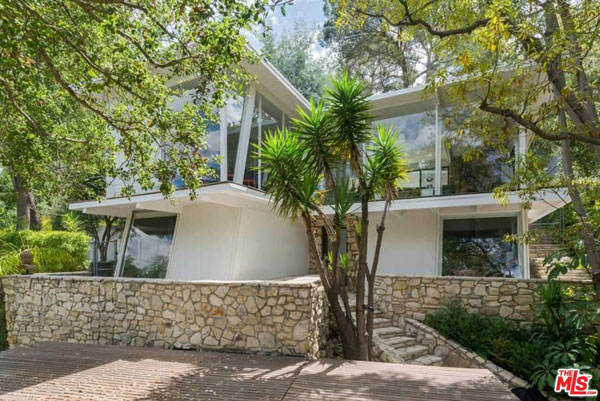 Forward thinking architecture that still looks striking today. This 1950s Harry Greene-designed midcentury modern property in Los Angeles, California.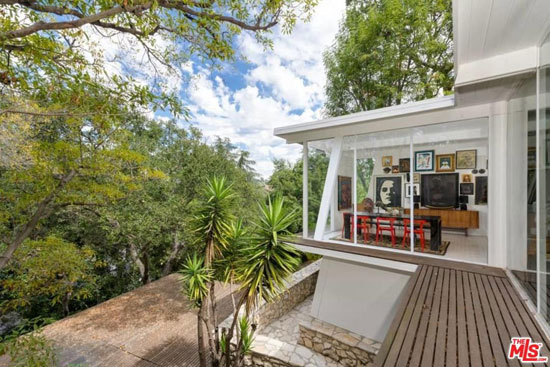 Amazingly, this house dates back to 1957, although there has obviously been some updating since that date. We suspect the general 'shell' and the look and feel of this one haven't changed too much over the years, but the finish probably has.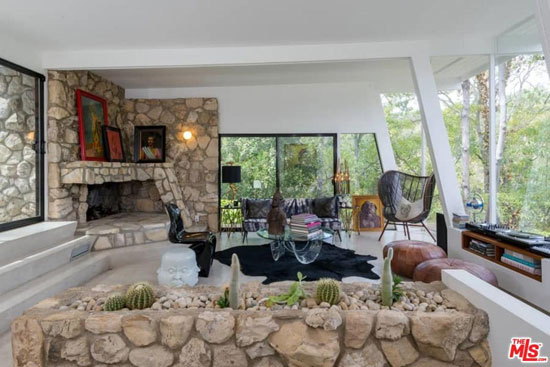 Indeed, the agent does talk about the house being 'redone with great taste and style' whilst 'embracing the period elements with enhanced modern amenities all around'. I think what they ate effectively saying is what we just said above. Fixtures and fittings have been updated, the house itself less so.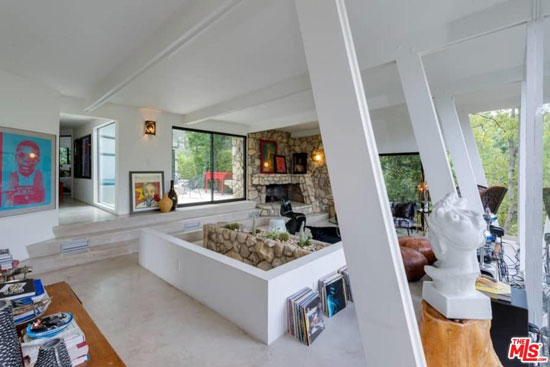 The architecture is the real star of the show anyway. Bold, angular and taking advantage of it elevated setting to offer amazing views through the full-height glazing. Love the stonework too, both outside and inside, along with the beams, the concrete floors and the balcony space. Obviously those white walls are ideal if you have an extensive art collection (like the current owner).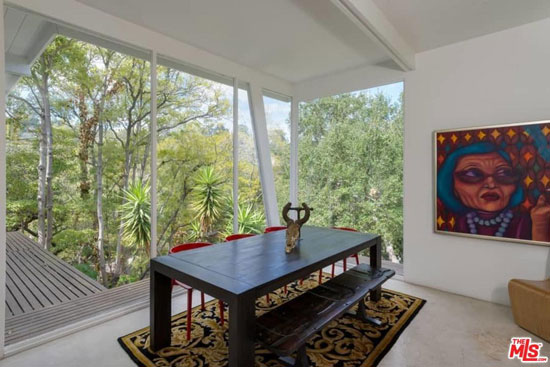 As for space, you get three bedrooms and two bathrooms within the 1,889 sq. ft. along with some open reception space, a media room (this is a stone's thrown from the Hollywood sign after all) and a contemporary stainless steel kitchen.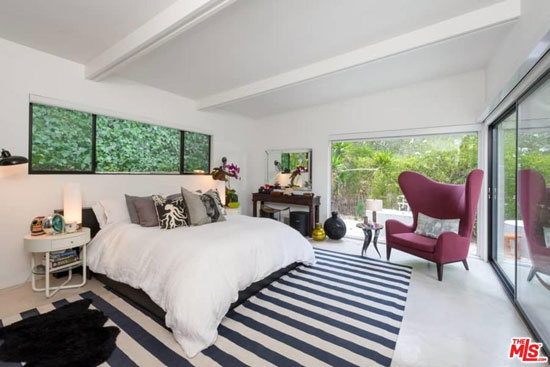 But that's only half the story. Do check out the outside space too. A 'resort style' pool area is old school party heaven. Your own tree-lined oasis away from the madness.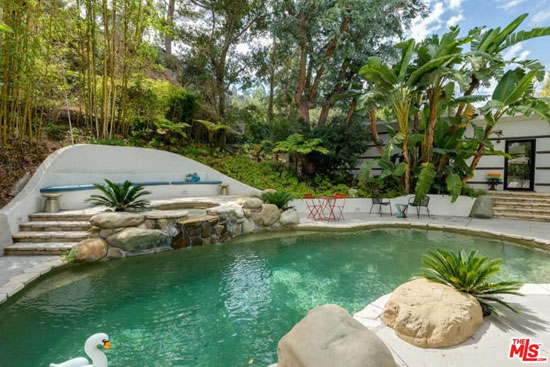 If you fancy hanging out with movie stars, you'll need around $1,995,000 to secure this place.
Images and details courtesy of Estately. For more details and to make an enquiry, please visit the website.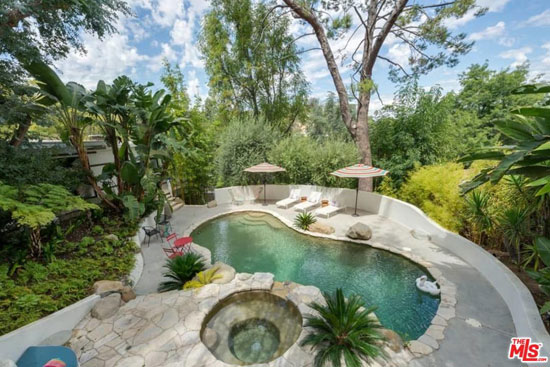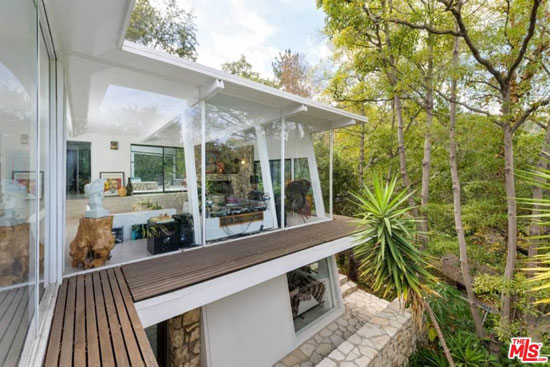 Property Location