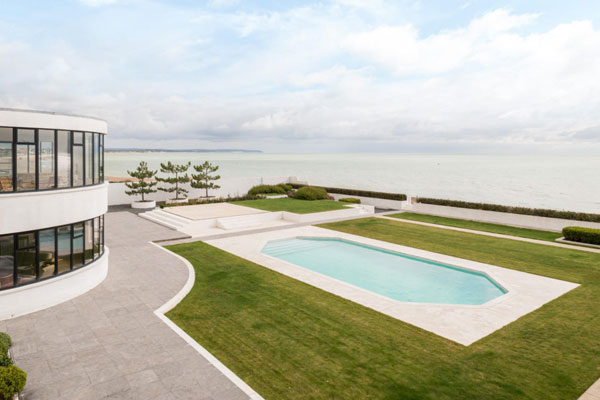 I bought a Lotto ticket tonight. Hopefully the result will be me owning this 1930s C. Evelyn Simmons-designed Sandcastle art deco property in Pevensey Bay, East Sussex.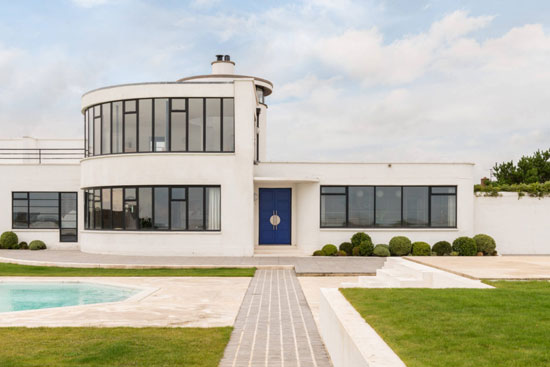 We're using the term art deco, but we could also counter an argument for this being streamline moderne or modern movement. Either way, you get the idea. It's a substantial and stylised house from the early 1930s that looks stunning.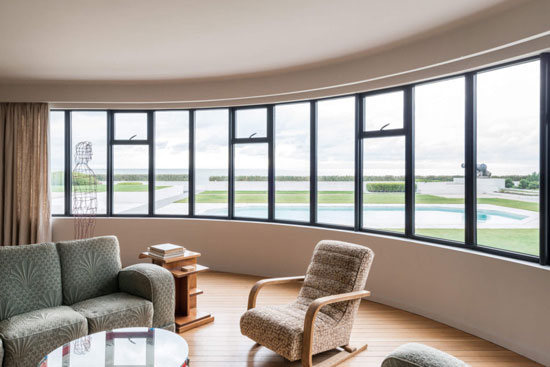 It was created for the actor Nicholas Prinsep and his American wife Anita Elson and designed, as you might have guessed, to take full advantage of the sea views, with most rooms offering at least some view of the sea.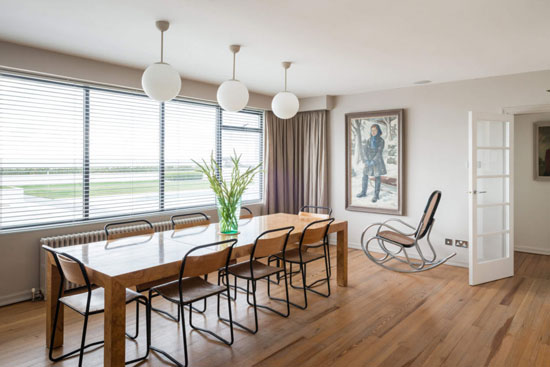 This substantial offers plenty of original period features, preserved thanks to an extensive and sympathetic renovation. We don't say that often enough when it comes to 1930s houses.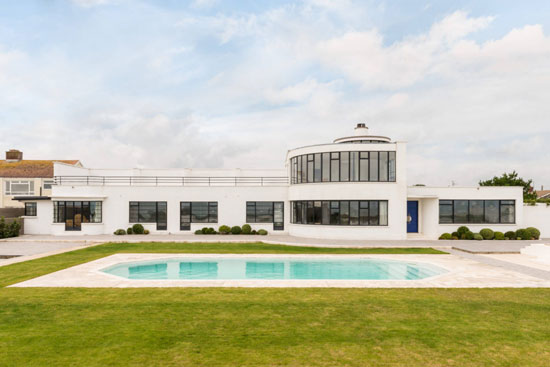 In fact, there really is so much to take in and talk about over the 6,000 sq. ft. of internal space. And that's before we get to the outdoors. We'll talk about that in a moment.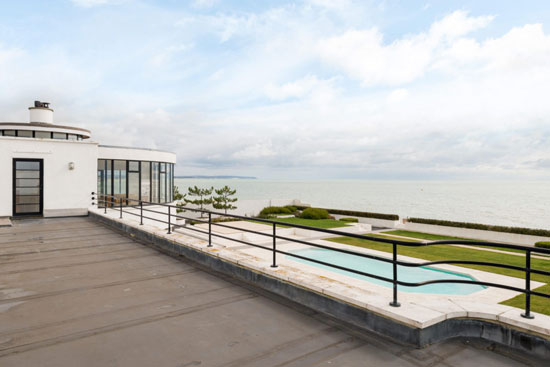 For now, let's talk about the main reception room with stunning curved glazing and original fireplace. There's also a second reception used as a library / family room to the rear, along with a kitchen packed with restored 1930s detailing, headed up by that amazing storage. You'll have to look a long time to find something remotely like it. That room also leads to a utility to one side and a dining room to the front.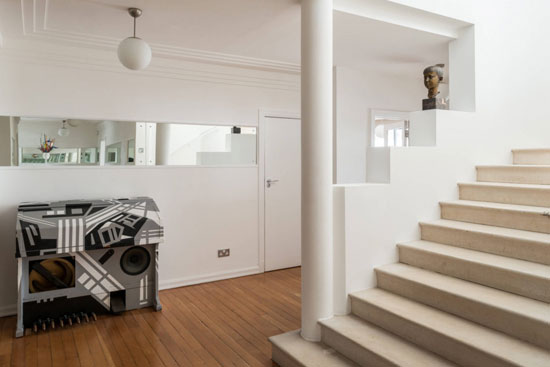 The ground floor also contains the 'bedroom wing', with four bedrooms, each with its own en-suite and the master with a dressing room. An office, laundry room, ironing room and family bathroom are also on the ground floor, with a boiler room and wine cellar on the lower ground floor.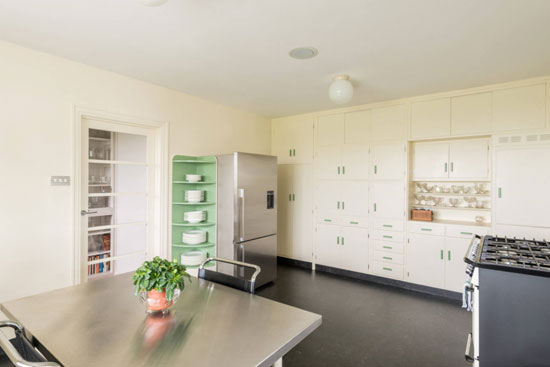 Upstairs certainly doesn't disappoint. The original solarium is here, with stunning via more of that glazing. Its purpose is a little loose right now, but could be used as a reception, a bedroom or a studio if you are artistically inclined. Finishing off this floor is a final bedroom, which has its own en-suite shower room.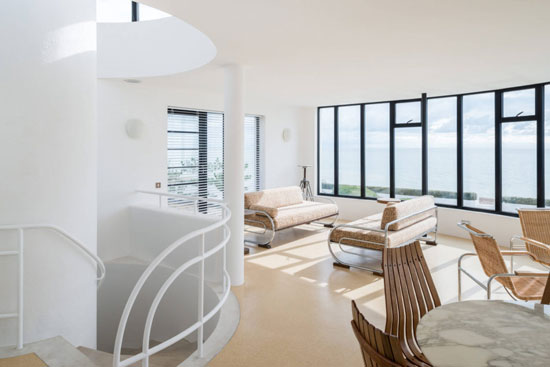 As we said, the outside space is a joy to behold too. The gardens have been 'sympathetically landscaped', with formal lawns, borders and a heated swimming pool. To the rear of the house are more gardens and a garage block. A substantial terrace overlooking the pool and beach too. Talking of the beach, you get private access to it as part of which is owned by the property.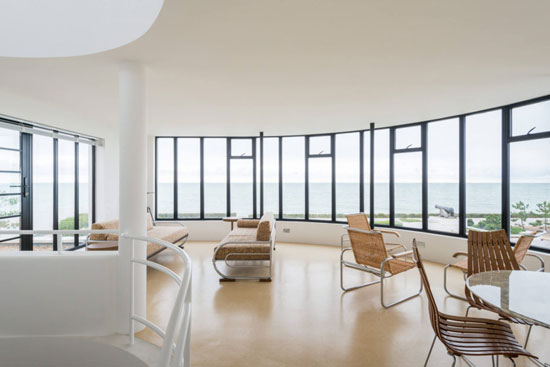 What more can we say? Well, we could say check out the listing, as it includes more images of this wonderful property. If you love it as much as we do, the asking price is £2,950,000.
Images and details courtesy of The Modern House. For more details and to make an enquiry, please visit the website.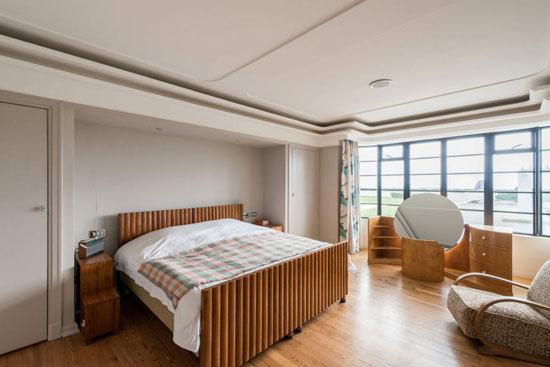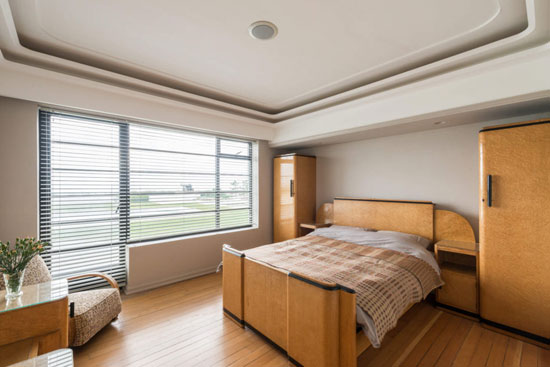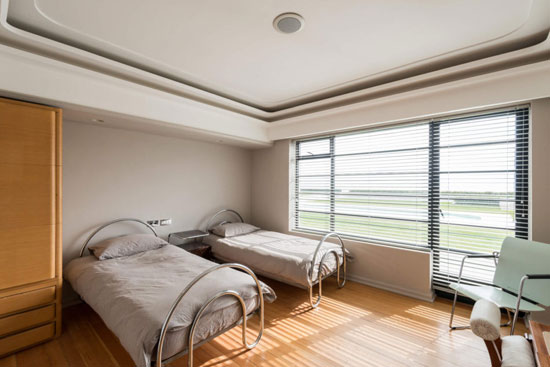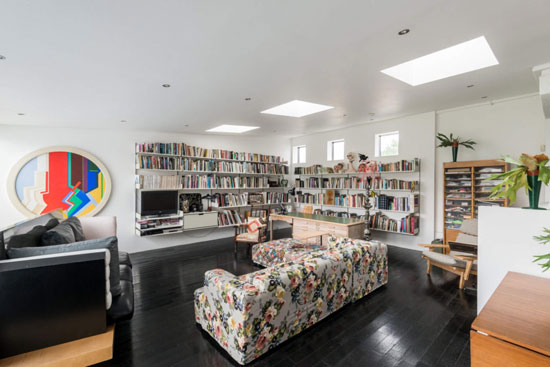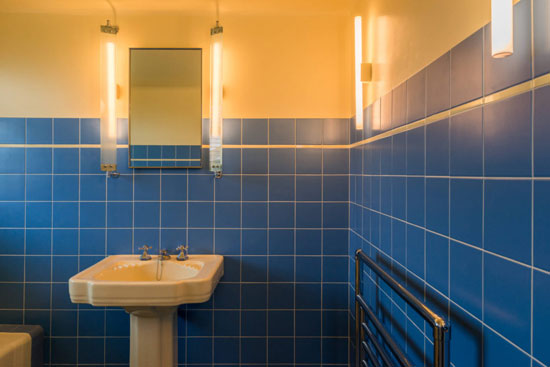 Property Location