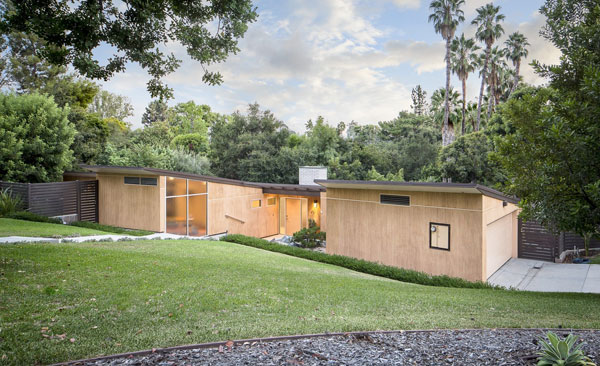 These places rarely hit the market and are always sought after. So be prepared to battle hard for the Kemper Nomland and Kemper Nomland Jr-designed Case Study House #10 property in Pasadena, California, USA.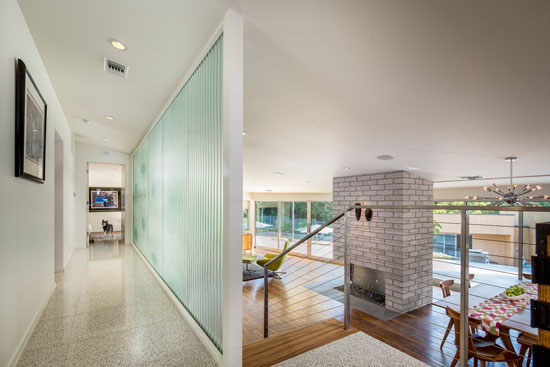 As you probably know, the Case Study Houses were the work of rising stars from the US architectural movement from the mid-1940s. The program was sponsored by Arts and Architecture Magazine, with the aim of producing forward thinking architecture without breaking the bank. Ironically, you'll have to be pretty affluent to get near one now.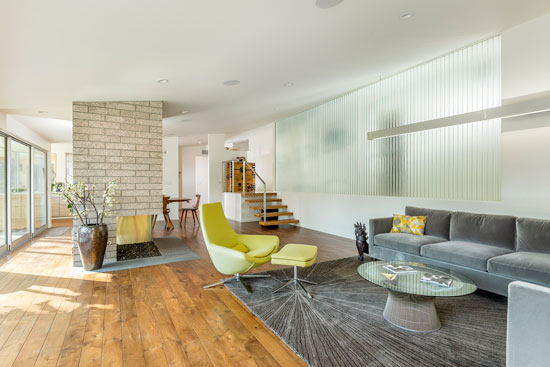 Not all survive, but the ones that are still present are treasured / coveted by fans of midcentury modern architecture. This one is also now included National Register of Historic Places.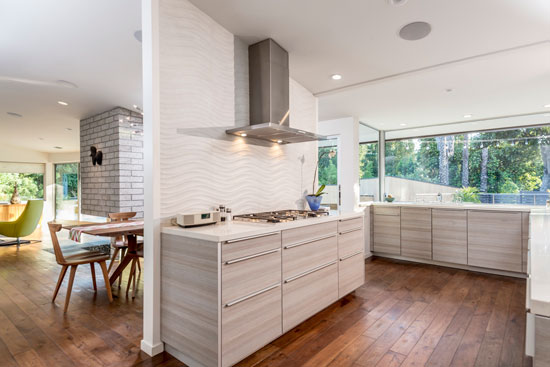 Overall, the house looks to be structurally unchanged, with open plan space, pitched ceilings, full height glazing and sliding doors to bring the outside in. Love the fireplace too. But this is far from a time capsule.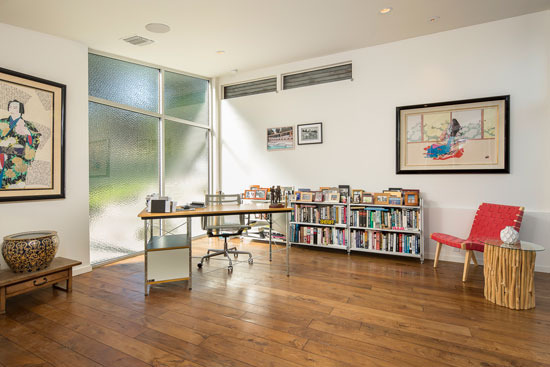 The house last went on the market in 2012, after which it got a complete restoration, courtesy of Design Vidal. That accounts for the freshness of this particular property both inside and out.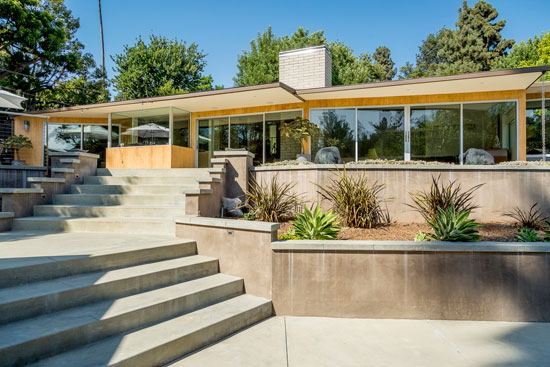 If it has caught your eye, you'll probably want to know the specific of living space too. 3,425 sq. ft. of that, which includes four bedrooms and four bathrooms, plus an open living and dining room area that leads into the contemporary kitchen space.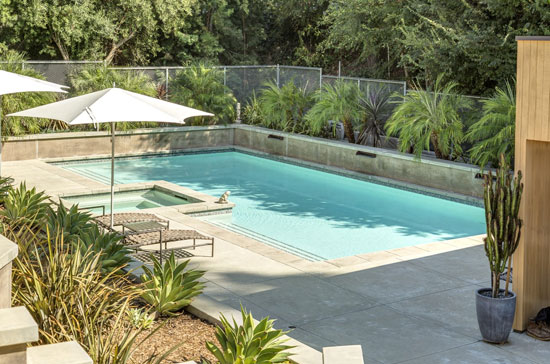 Outside space is a selling point too, a mix of lawn, patio, terraced gardens, swimming pool and a spa plus a couple of garage spaces.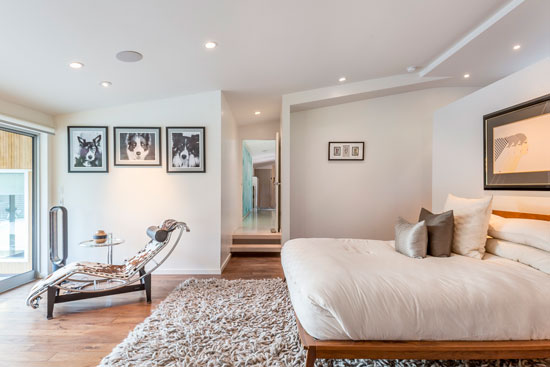 Of course it isn't cheap, The asking price is $2,990,000. If you are in the area, there's an open day today.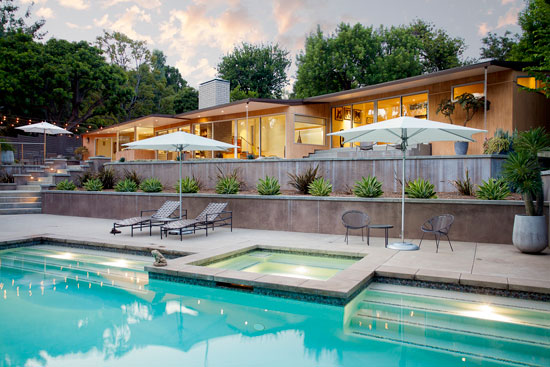 Images and details courtesy of Deasy/Penner. For more images, details and to make an enquiry, please visit the website.
Via Curbed LA
Property Location