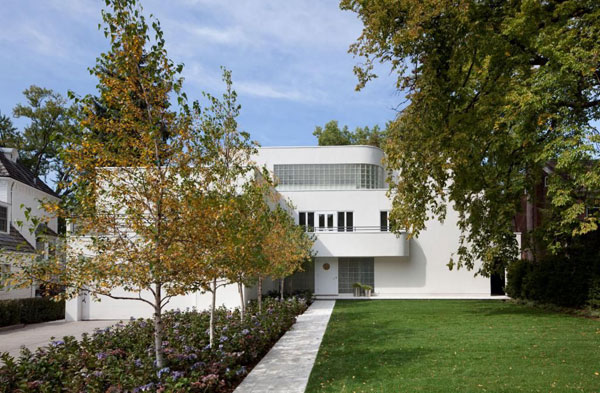 Huge thanks to Chuck for letting us know about the 1930s art deco Cedar Lake Residence in Minneapolis, Minnesota, USA, which is now up for sale.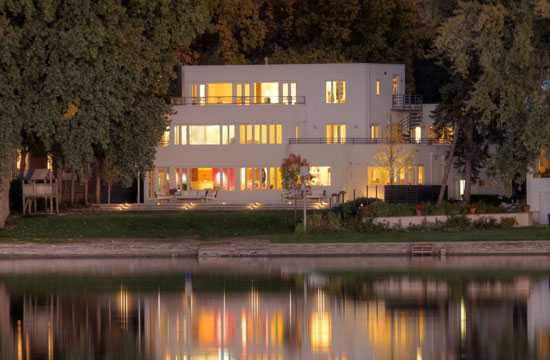 It's a stunning piece of architecture, dating back to 1935, but not quite as original as you might think. According to our research, the lakeside house (one of very few in the city) was built as a weekend retreat, but didn't quite have the space the current owner needed. So they added more.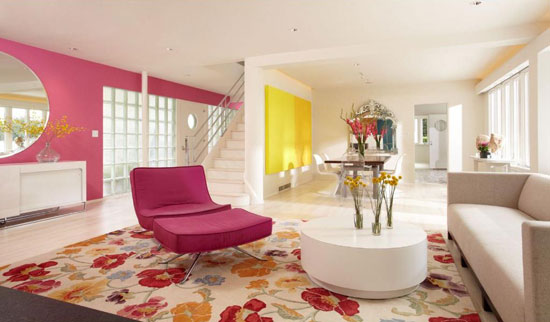 That was back in 2011, when Peterssen/Keller Architecture took it on with the brief to keep the look and feel of the era, but add that all-important space, which they did with a new third floor complete with master bedroom and terrace to take in the views.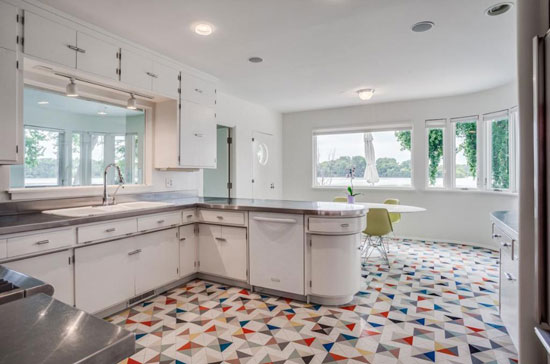 The firm also added in some energy efficient updates whilst maintaining the integrity of the original design, working in conjunction with the Minneapolis Heritage Preservation Commission.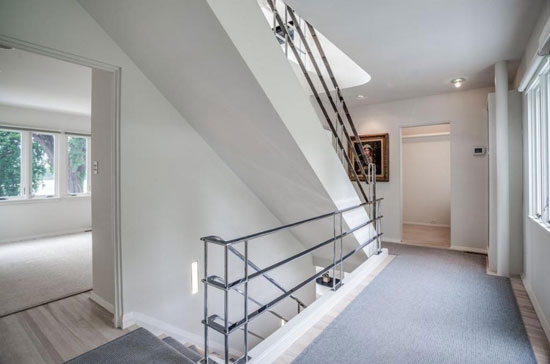 The end result is what you see here. A house that is still very much a 1930s art deco / moderne build, but with a stylised finish that mixes the modern era with the 1930s. Ok, it might be a little over-stylised for some, but much of that is down to decor and furnishings. The house itself works well in extended form.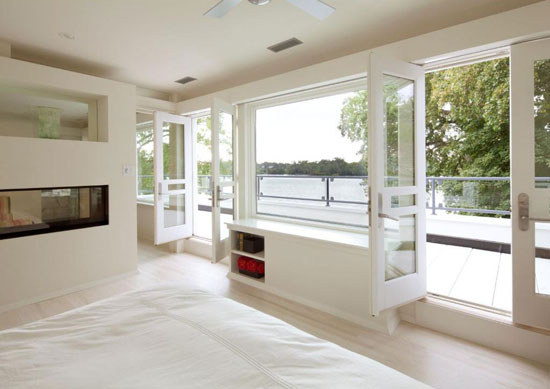 The property now covers 4,098 sq. ft. including four bedrooms and five bathrooms, not to mention all that lovely open reception space and a kitchen that looks perfect for the property. Some lovely period bathrooms too.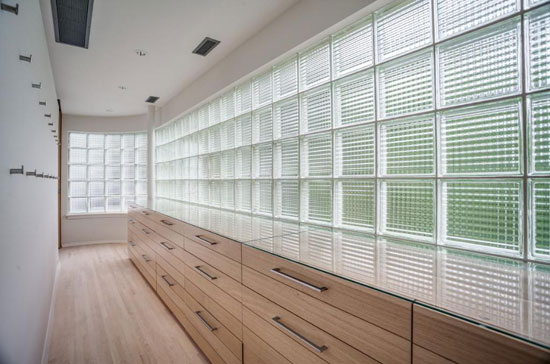 But it does come at a price. That price is $3,850,000.
Images and details courtesy of Zillow. For more details and to make an enquiry, please visit the website.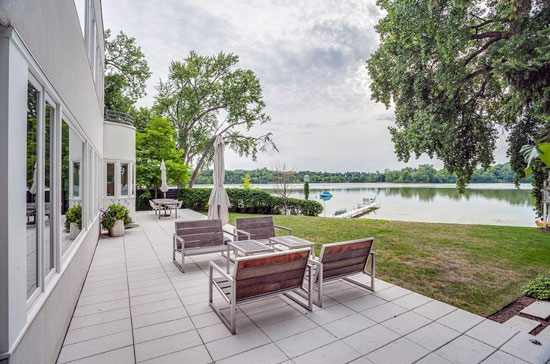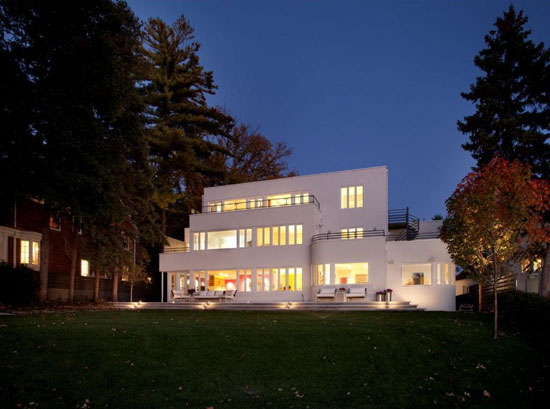 Property Location