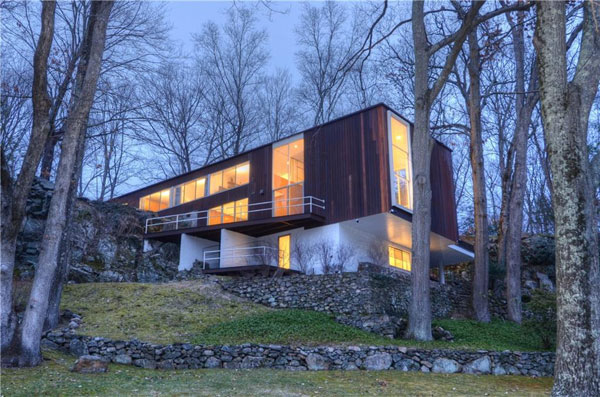 Renovated, but the 1950s Willis N. Mills-designed Willis Mills House in New Canaan, Connecticut, USA is still very much an architectural statement of its day.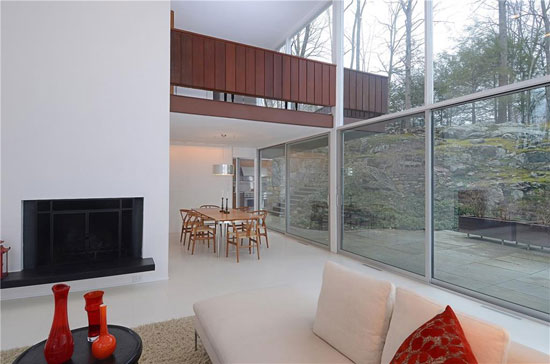 Amazing to think that this house dates back to 1956. It does and is now on the National Register of Historic Places. Its condition is no accident, this house has been meticulously renovated by Bassam Fellows after being left in poor condition and 'radically altered' from the original design by various owners.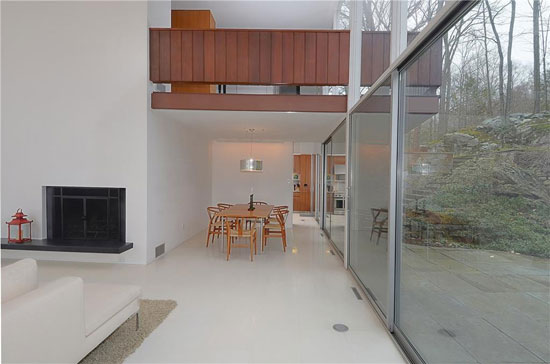 Bassam Fellows took four years to complete the detailed restoration of this amazing property, including 'rebuilding the house from the studs' and touching pretty much every corner of the property.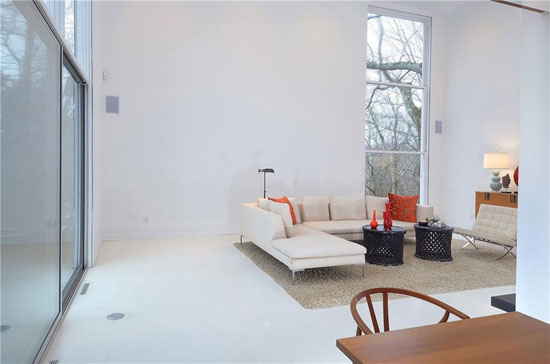 The design was tweaked a little, with larger rooms, improved materials for the updated work, high end finishes and improved energy efficiency throughout. All of that without adversely affecting the design integrity. Looking at the photos, it's pretty much job done.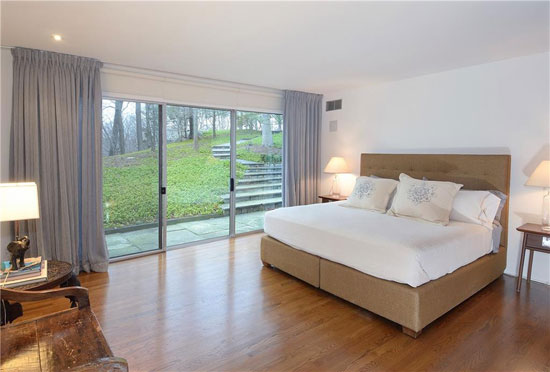 The finished property sits in two acres of land, with expanses of glass taking in those surroundings. That adds to the light inside of course, as does the clean white finish and the open spaces, particularly in the main living room and its double height with balcony area.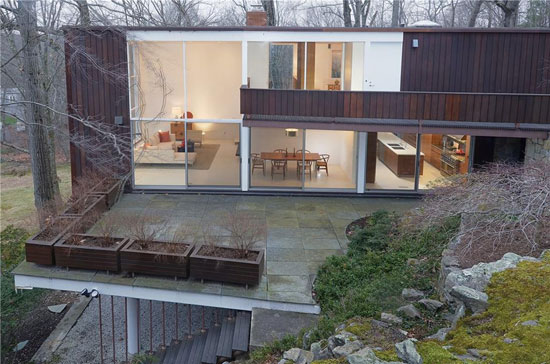 That room is cantilevered out from the hillside (should you need even more 'wow'), with four bedrooms, four bathrooms, a kitchen area and terraces completing the inside and immediate outside space. That interior covers around 4,368 sq. ft. in total.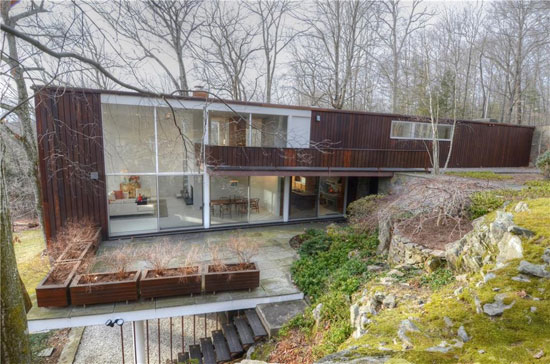 Within those two acres outside you'll also find Japanese gardens and a stone-lined pool, as well as a stone garage block.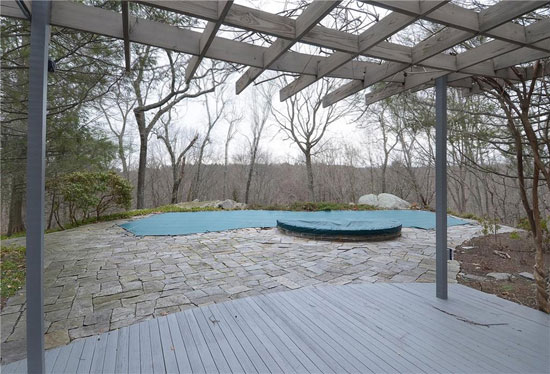 $2,550,000 means it isn't going to be within the budget of most of us, but if you have that money to spare, this is really is a dream of a place.
Images and details courtesy of Estately. For more details and to make an enquiry, please visit the website.
Property Location