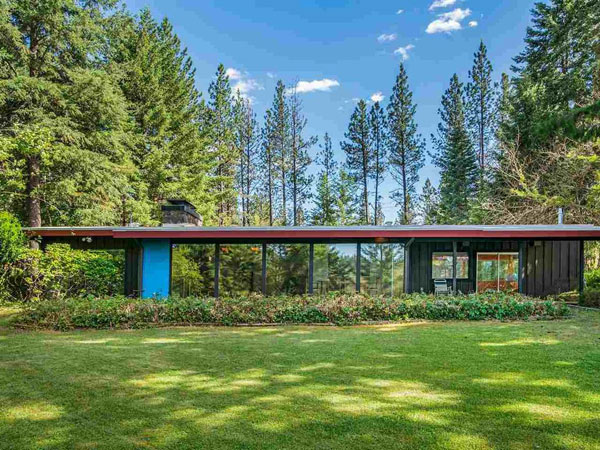 If the idea of a time capsule grabs you, check out the 1960s Moritz Kundig-designed Wallmark House in Nine Mile Falls, Washington, USA.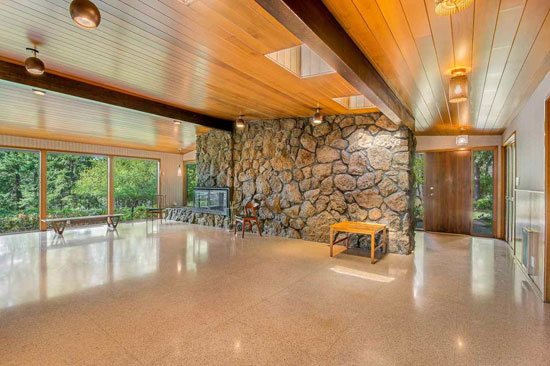 It's a wonderfully preserved piece of midcentury modern architecture, dating back to 1962 and still in the same family since that date. Which perhaps accounts for all of that lovely originality.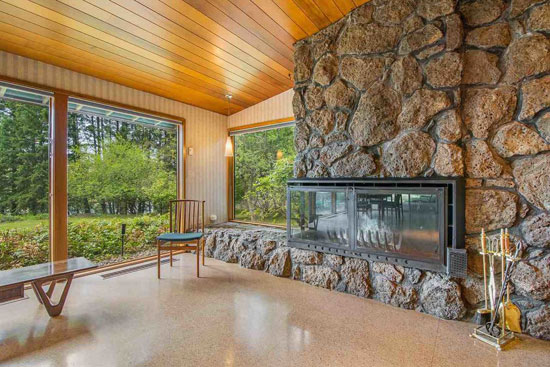 That's definitely a key selling point here, as well as the architecture itself and the stunning location. A house that has a shallow, pitched roof and walls of glass for the lake views, it also uses a variety of natural materials, most notably cedar wood and stone.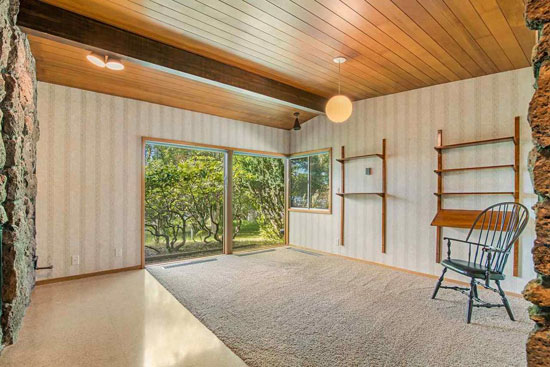 As for the originality, well the fireplace in the stone wall obviously jumps out, with the kitchen and bathroom spaces looking largely unchanged and the beams and built-in storage still in place. Overall, this is a house still very much of its era. A little dressing around that original era and this will be something special.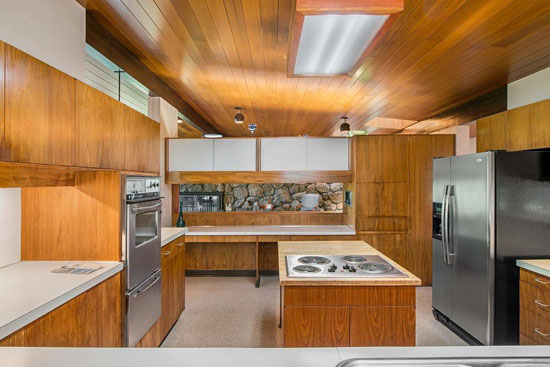 Plenty of living space too, Around 4,000 sq. ft. in total, with an open plan 'great room' dominating the layout, backed up by a smaller family room, a large kitchen with original cabinets, a skylit solarium with wood-burning stove, three bedrooms and two bathrooms.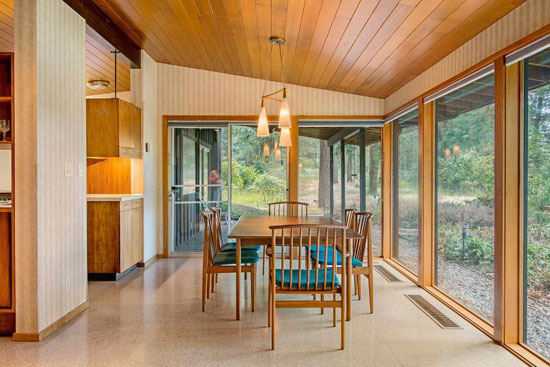 That's not quite all, with a large outdoor deck overlooking the lake and a plot that covers 10 acres. Judging by the overhead shot, seclusion is pretty much guaranteed.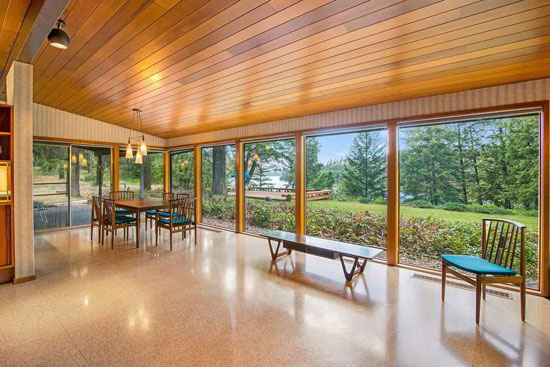 All of that for $675,000. That's around £509,000.
Images and details courtesy of Windermere Real Estate. For more images, details and to make an enquiry, please visit the website.
Via Curbed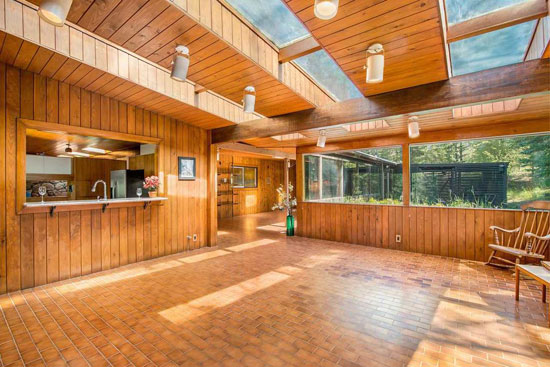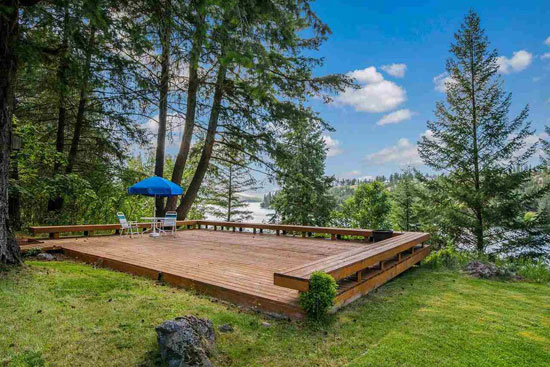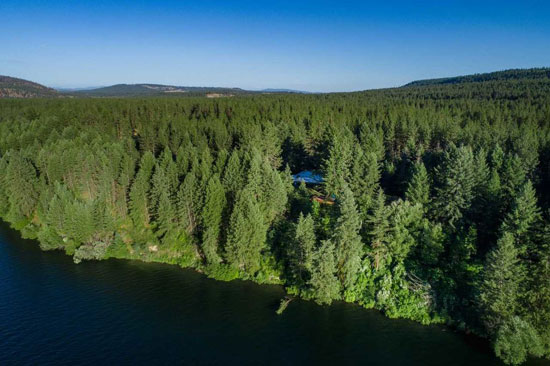 Save
Save
Property Location