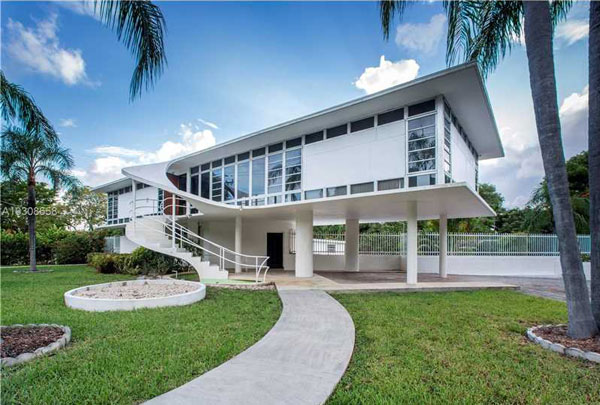 Yes, this was built in the 1940s, although we suspect a touch of updating here and there in the Rufus Nims-designed Jetsons House in Miami, Florida, USA.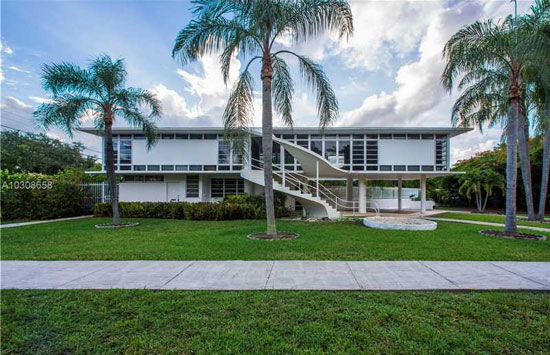 But the architecture itself is still the key selling point here.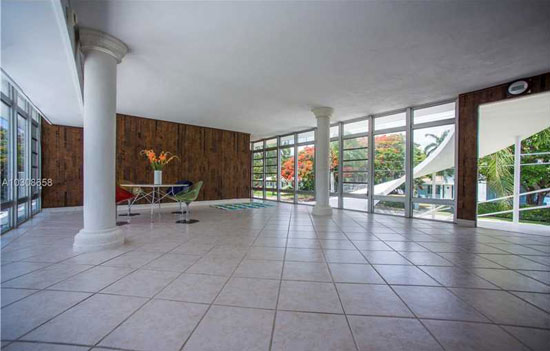 The house dates from 1949, the work of 'tropical modernism' exponent Rufus Nims and no doubt picking up the Jetsons name because of those futuristic curves.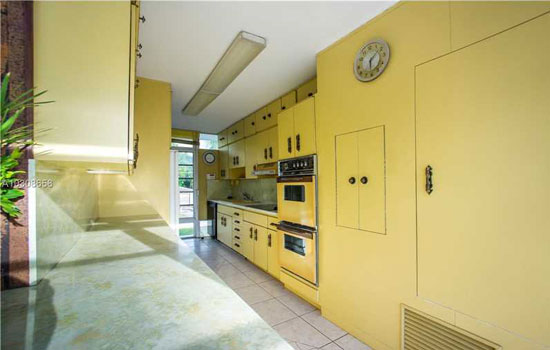 This really is quite a place. A two-storey, glass walled build with that swirling external stairway floating above the minimalist garden. Flip to the reverse and you'll find an equally stunning pool area too.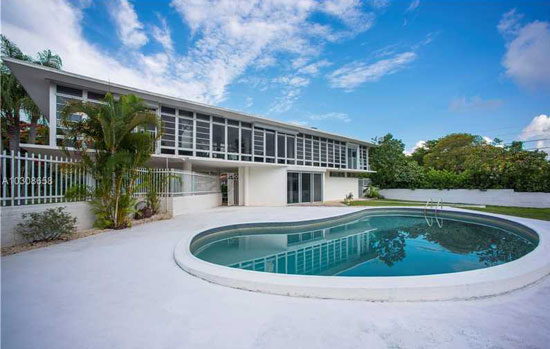 Inside is something of a mix. Large, open space and plenty of light as you would expect, but the interior does look partly renovated. The wood walls might well be original, the tiled floors perhaps less so.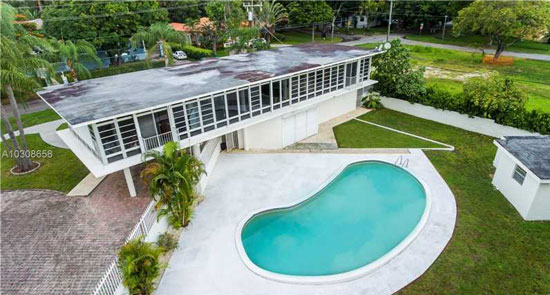 But ultimately this is very much a blank canvas, with the added bonus of what looks like something approaching the original kitchen areas. The bathrooms might have some age about them too, for better or worse.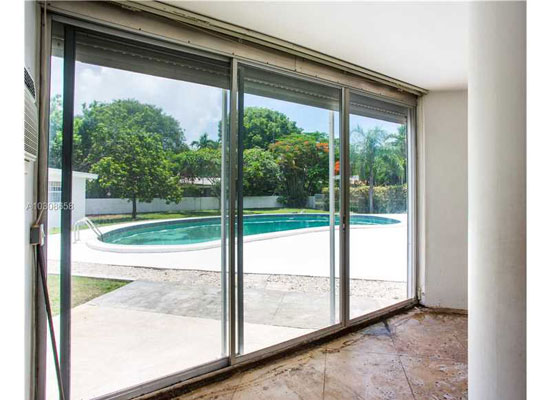 2,252 sq. ft. of space in total, which includes three bedrooms and three bathrooms as well as that open reception space. Internal shots are limited, bit we would expect most of the house to be as bare as the receptions. A viewing will set your mind at rest on that front.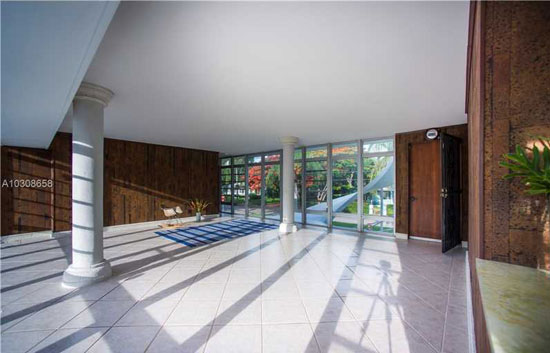 If this is your dream house, the asking price is $1,875,000.
Images and details courtesy of Estately. For more details and to make an enquiry, please visit the website.
Property Location