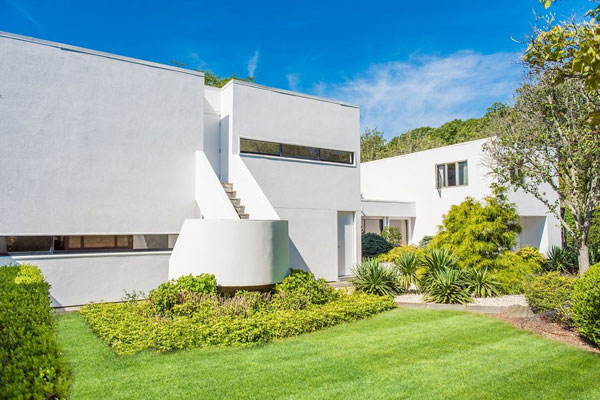 Still a bold creation after all these years. But this Julian and Barbara Neski-designed property in Water Mill, New York, USA has been updated a little.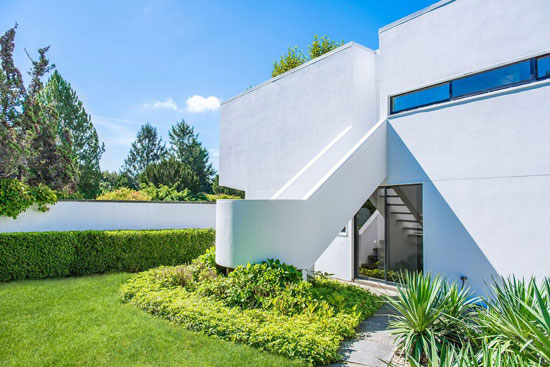 Not really on the face of it though. The house, which dates back to 1970, is very much of the era whilst at the same time giving a nod to the work of Le Corbusier and Marcel Breuer. It has also been in the hands of the same owner for over 40 years, which is perhaps why the exterior has changed so little.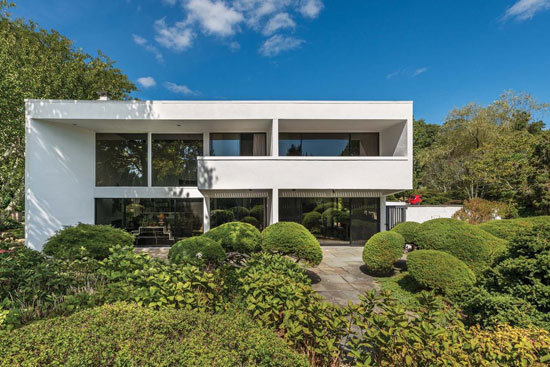 But elsewhere, things have been updated. Although we can't say for sure how much due to a lack of internal shots of this place.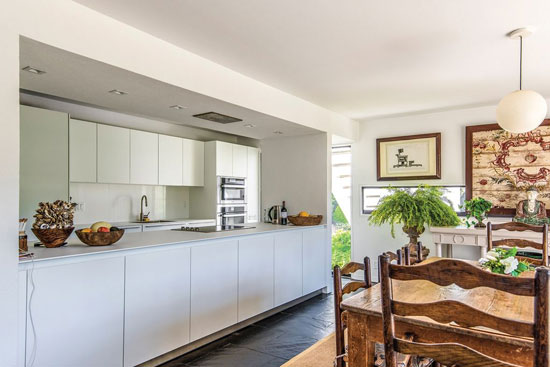 The main floor still has its oversized windows and doors facing south and east, bringing in a lot of natural light. The great room, including the kitchen, dining room and living room are all open plan as you might expect.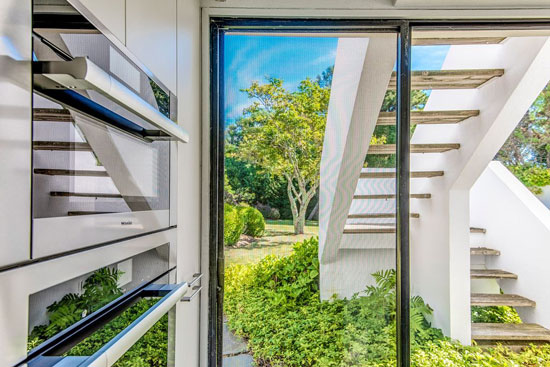 However, the agent adds that they are 'very much current in modern architecture today' and that the kitchen was 'recently updated'. So perhaps expect the 21st century rather than the 20th century within. That's not a criticism by the way. You would expect a house to evolve as the years pass.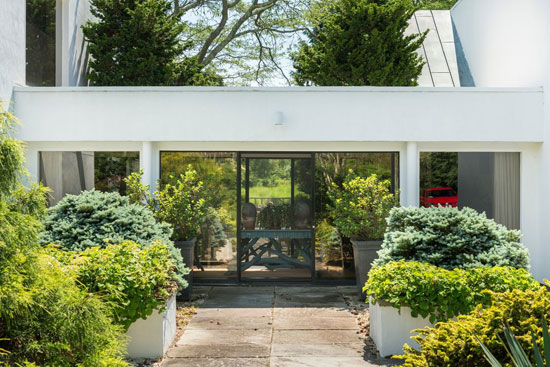 Glass doors from here open out onto perennial gardens and a path leads to the pool.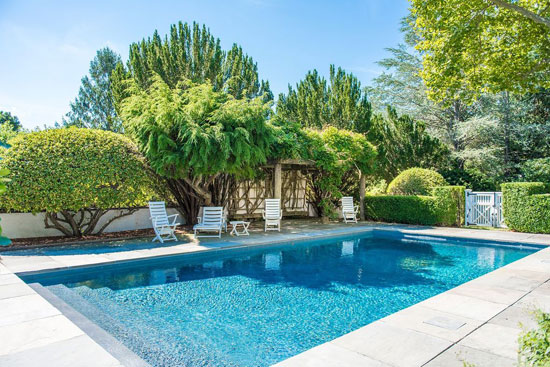 The north side of the house has the ground floor bedroom and bath, with three bedrooms and baths on the second floor. A 'breezeway' was added in the 1990s attaching a second floor master suite as well as a library.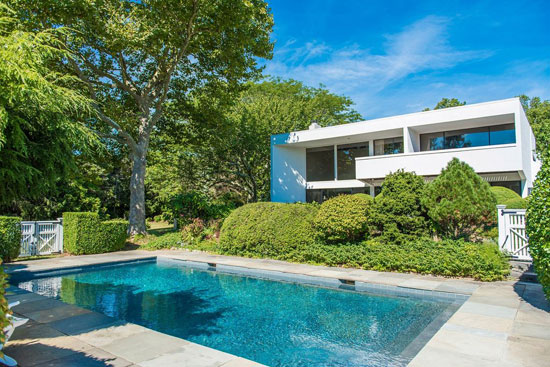 Want more space? There is potential with two acres of land attached to this place, which looks fairly empty outside of the tennis court. Scope to do more if you need it.
Saying that, you will need $3,475,000 to purchase this one in the first instance.
Images and details courtesy of Zillow. For more details and to make an enquiry, please visit the website.
Property Location