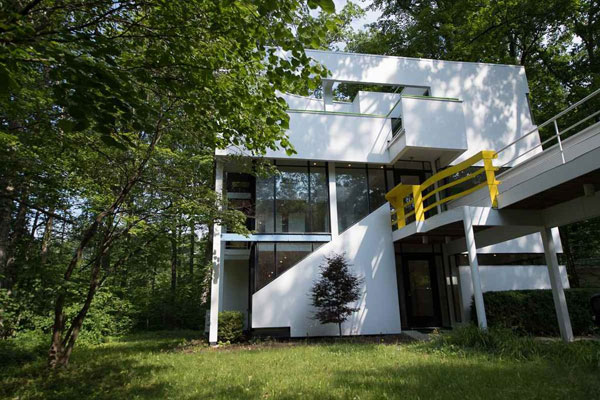 A big name architect but a fairly small price tag. That's the 1970s Michael Graves-designed modernist property in Fort Wayne, Indiana, USA you see here.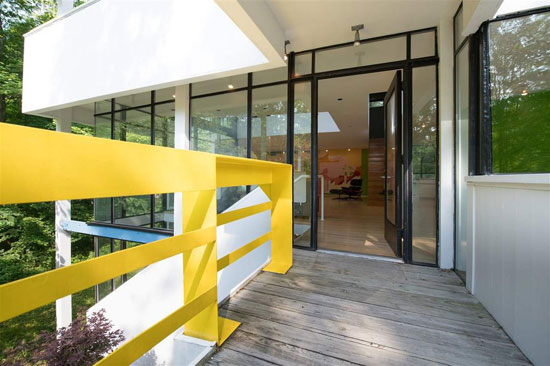 The property was actually designed in Designed in 1967 for Jay and Lois Hanselmann, which is why this is known as the Hanselmann House. It was also the first commission for the note architect. Quite a statement too.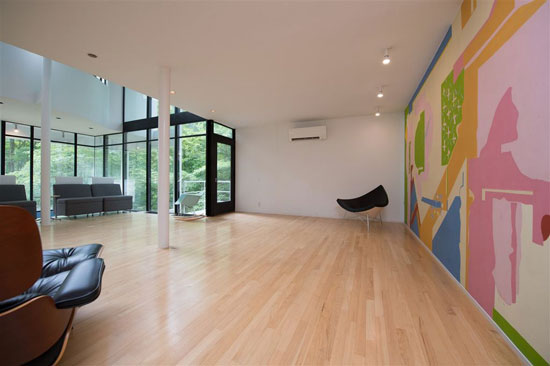 A statement in white in fact, as well as a building that's quite cubic on the face of it. Although the shapes are more complex once you get up close and inside.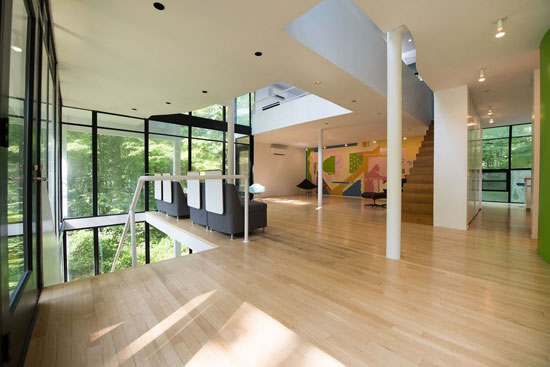 The balcony areas, the glazing, double height living spaces and the open-plan aspect of this place all appeal, as does the original Graves wall mural you can see in the photos. That has has apparently been valued around the $50,000 mark on its own.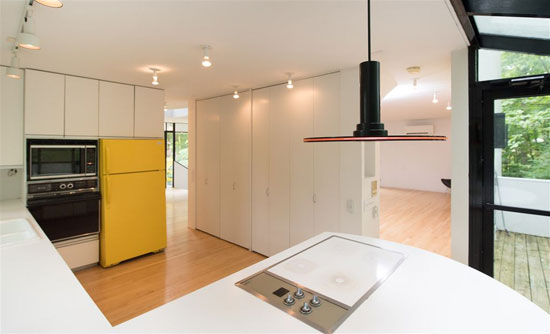 That mural is on the main floor is in the 'great room', with a U-shaped kitchen and dining alcove also sharing that floorspace.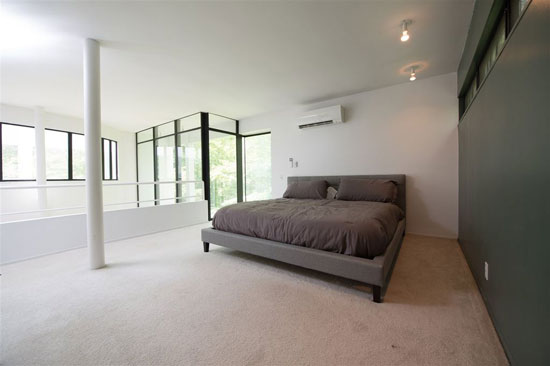 The owner's 'suite' is on the third floor and features a separate room that could be used as a den or sitting area, along with a spa bath, and built-in storage.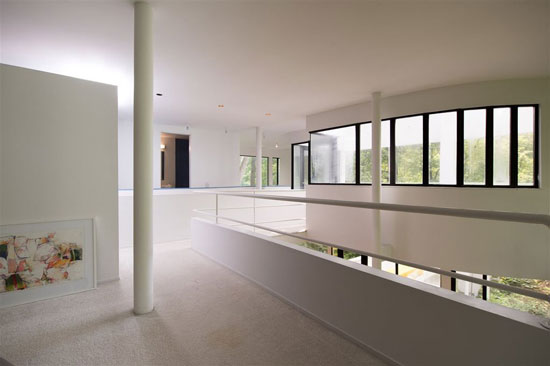 The lower level has three further bedrooms, with other areas including a bridge walkway and two lounging decks. In all, you are looking at 2,886 sq. ft. of living space.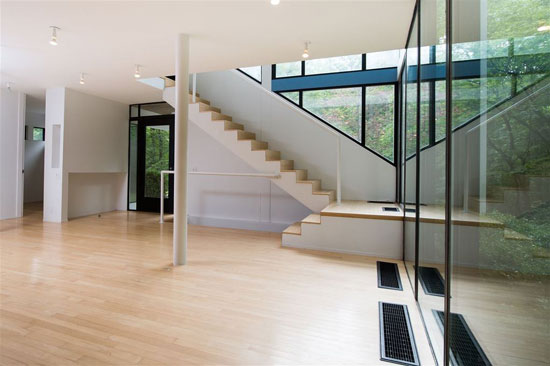 It's a remarkable house and just as amazing is the asking price. Considering the value of that mural, the list price of $264,888 (£205,000) seems like something of a steal. More images on the listing if you want to just what you get for the money compared to what you get in your local area for the same amount.
Images and details courtesy of Zillow. For more details and to make an enquiry, please visit the website.
Via Curbed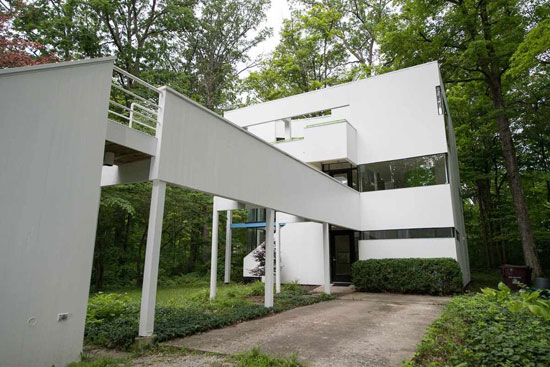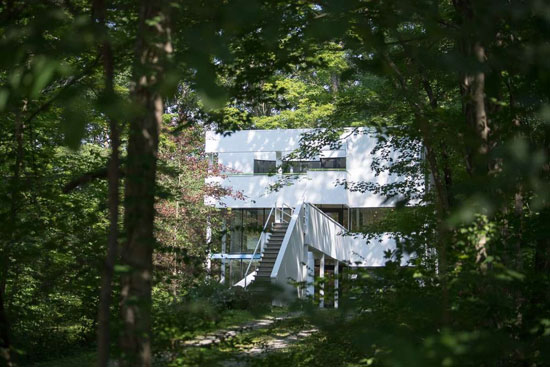 Property Location