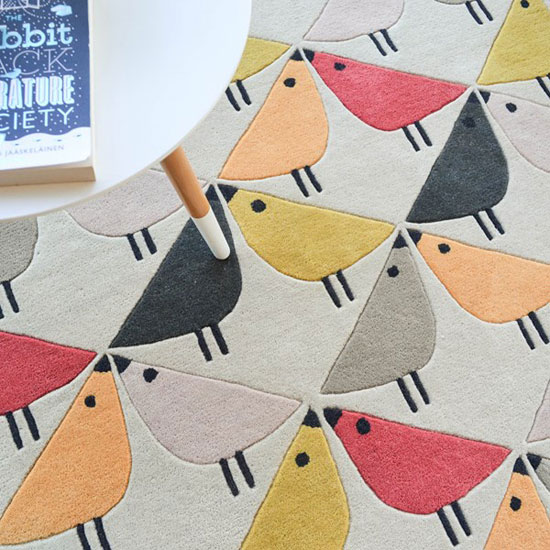 If your midcentury house is lacking that finishing touch, do check out these Scion midcentury-style Lintu rugs.
From a company that specialises in these kind of products for the home, these Lintu rugs are handmade in India by Brink and Campman and to a design by Scion, which is essentially that repeated bird motif.
The rugs are hand tufted with a thick, soft, 100 per cent wool pile and come in different sizes. Prices are from £175.
Find out more at the Rug Seller website
Via Retro To Go