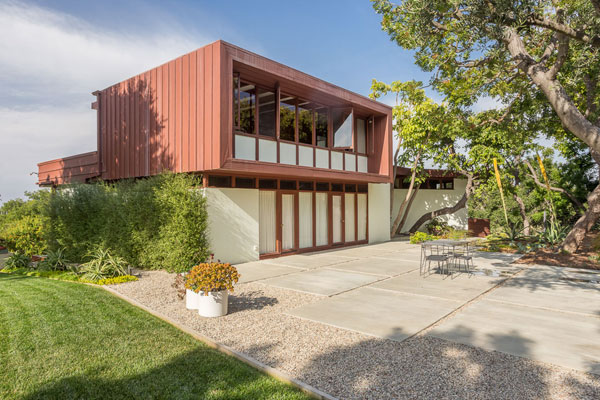 A big name and an impressive house, with this 1940s Rodney Walker-designed property in Sherman Oaks, California, USA available to rent right now.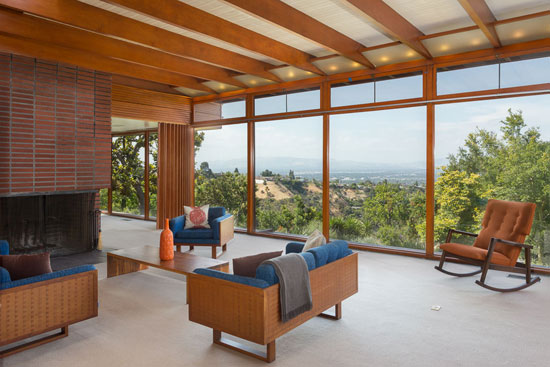 An architect forever associated with the iconic Case Study Houses, this is one of a number of midcentury builds he designed in the mid-20th century and you suspect, one of the least changed.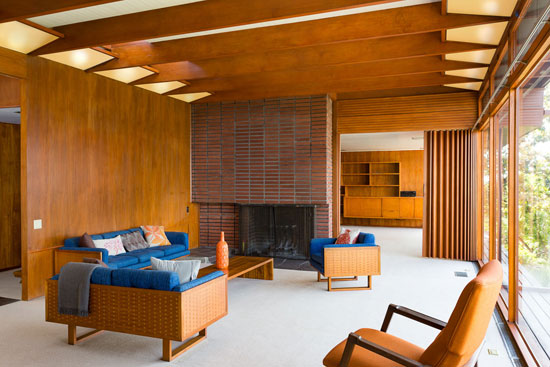 It's a stunning place, dating back to 1949 and still with its original redwood, stone and glass finish throughout.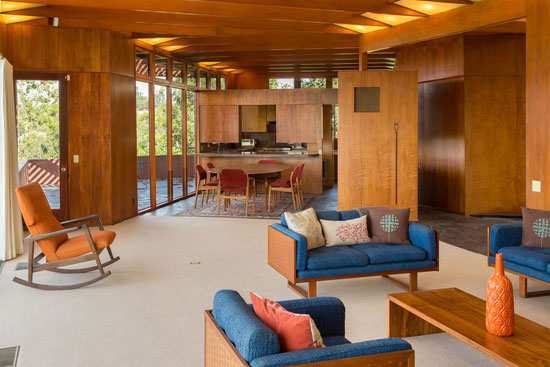 Not just that, there's plenty of original detail here too if you hunt around, including the brick fireplace, built-in furniture and shelving, an accordion-style room divider, plus swivelling windows. The furniture is something too, but we're not sure if that's staying as part of the rental or not. One to ask the agent / realtor.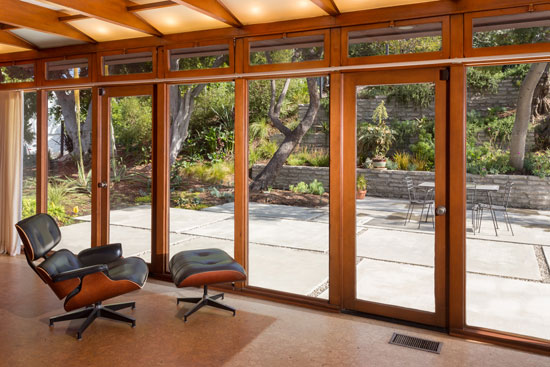 Wonderful 180 degree views across the San Fernando Valley to the San Gabriel Mountains as well. This is living the dream.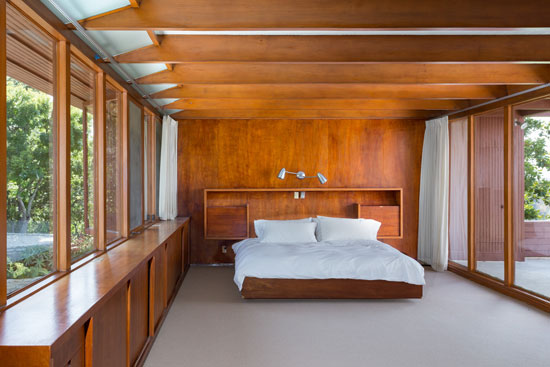 Well, it is if the space works for you. That covers something like 2,600 sq. ft. and includes a living room, dining area, den / office, three bedrooms and four bathrooms on the entry level.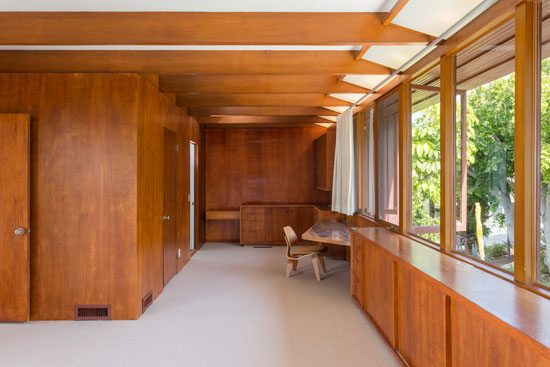 Pop upstairs and that's pretty much the master suite with private bath, and outdoor living roof deck. Finishing off the space is a laundry and a 'multi-use utility room' on the lower level.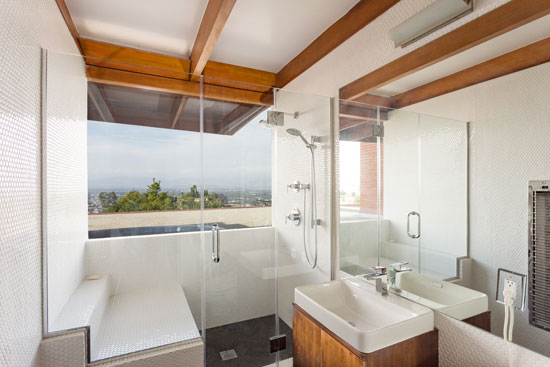 Well, not quite everything as this is sits on a 0.46-acre plot with mature trees and manicured gardens.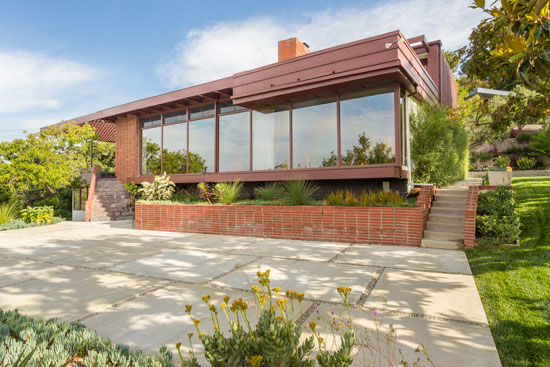 If you want to move in, this is being offered with a one-year lease with a rent of $10,000 per month.
Images and details courtesy of Crosby Doe Associates. For more details and to make an enquiry, please visit the website.
Via Curbed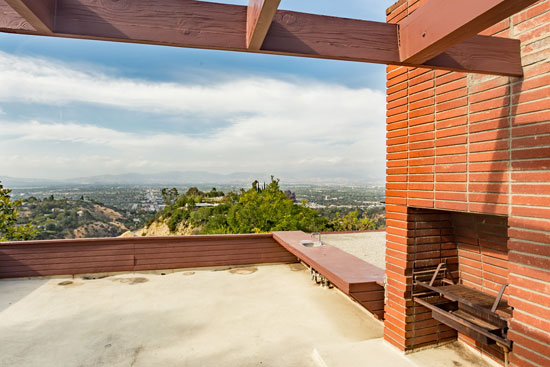 Property Location