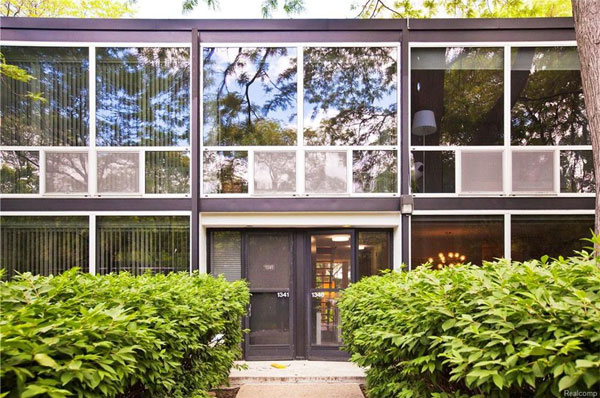 Another opportunity to pick up a 1950s Mies van der Rohe-designed modernist townhouse in Detroit, Michigan, USA.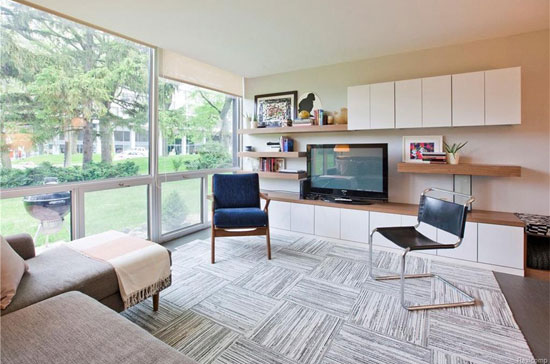 A lot to talk about here, but the asking price certainly jumps out at us. Yes, much cheaper than UK prices, but compared to others we have featured in the past, this one suggests prices are definitely on the rise in this particular modernist development.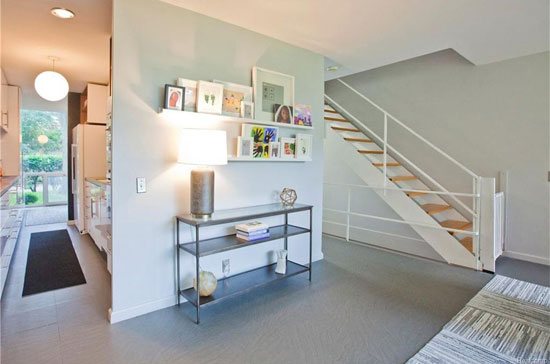 But there's another factor at work too. This particular property has been the subject of a makeover courtesy of Detroit's CoG Studio, adding a hip designer finish to an architectural landmark. We do like the finish too.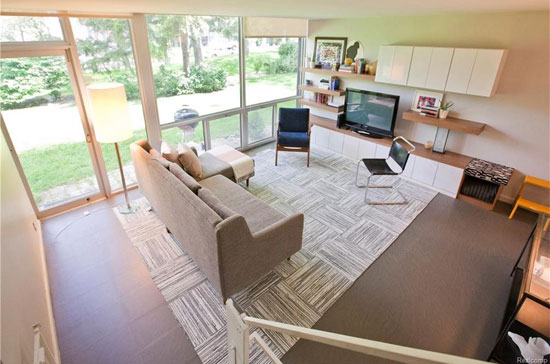 The house itself, as you would hope and expect, is pretty much unchanged structurally. After all, you wouldn't mess with the work of a modernist master. But the new, midcentury-inspired finish just adds a little bit extra style.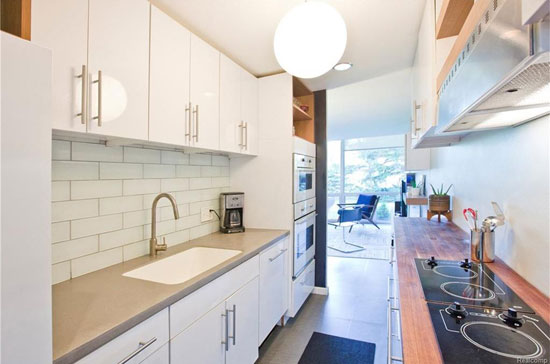 The layout is fairly open plan and covers around 1,400 sq. ft. in total, with the main reception room flowing into the all-new kitchen and the hallway with staircase, which also contains a bathroom.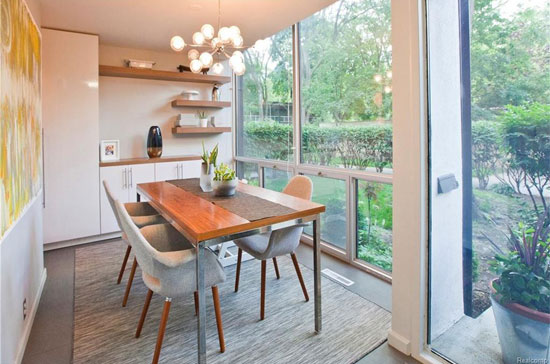 That bathroom have been redesigned with a mix of wood and colourful tile and if you head down the staircase, you'll find a fully finished basement, described as a 'great entertainment and family room'.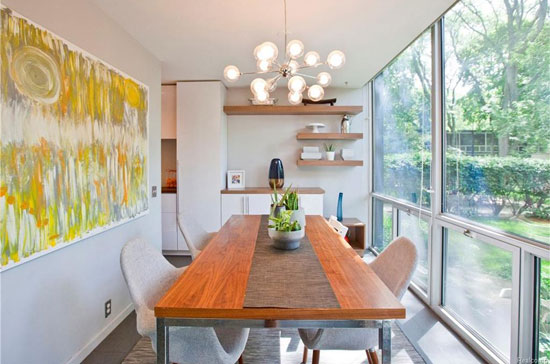 Head up the trademark staircase and you'll find three bedrooms and a further bathroom.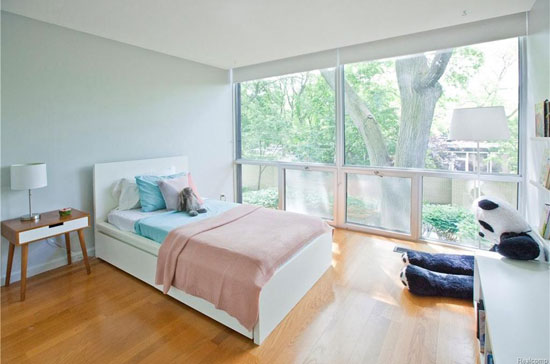 $374,900 is the asking price, which sounds fairly cheap compared to properties by notable architects in the UK. But for this area, that's definitely a step up.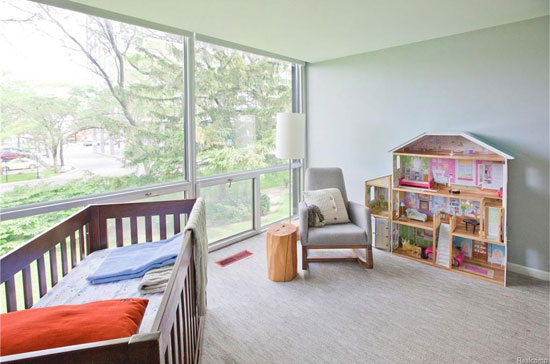 Images and details courtesy of Zillow. For more details and to make an enquiry, please visit the website.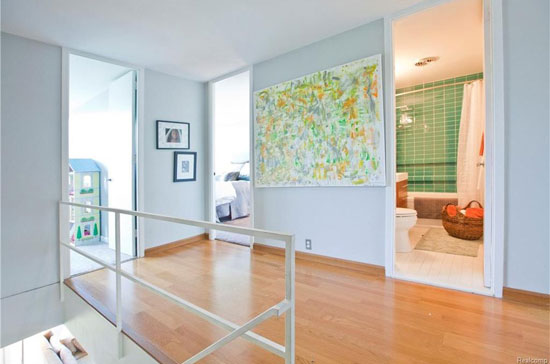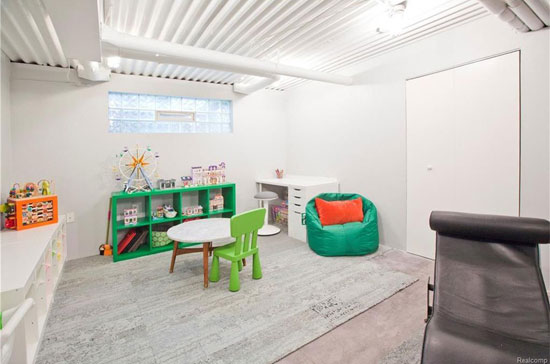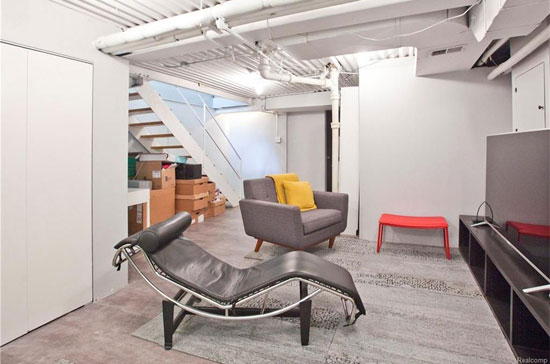 Property Location