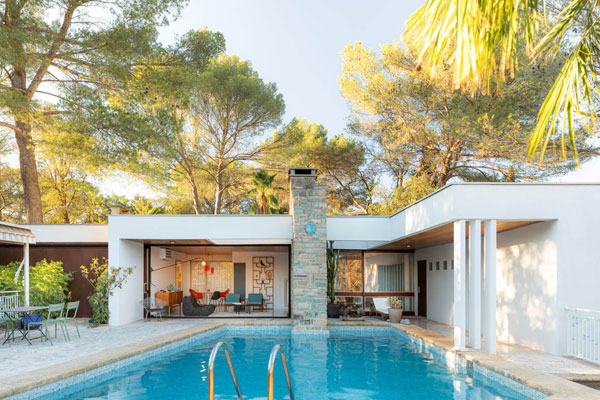 This is such an amazing design. But frustratingly, we can't find out who designed this 1950s midcentury modern property in Eugene, Oregon, USA.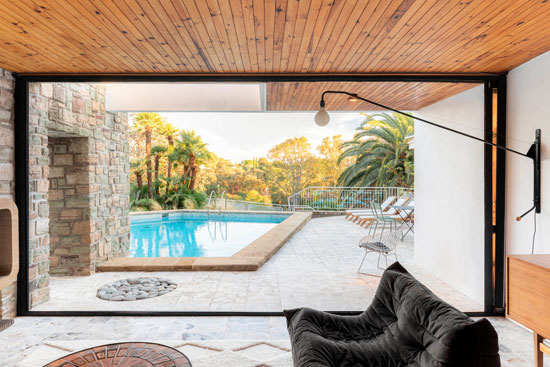 The agent describes is as a 'one of a kind' and confirms it was individually architect designed, but doesn't give a name. Someone of note or ability for sure. If you know, do drop us a line.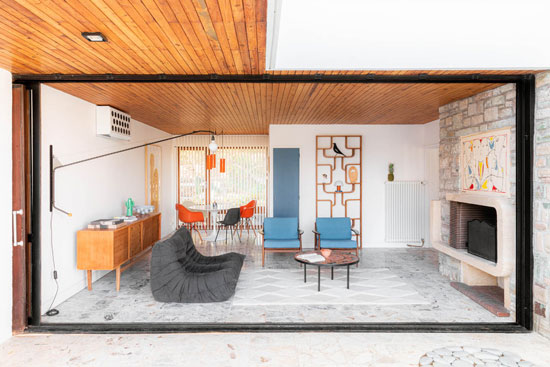 Outside of it being built in 1950 and sitting on a half acre plot, there isn't much to find out about this one from the agents details. It really is all in the photos here.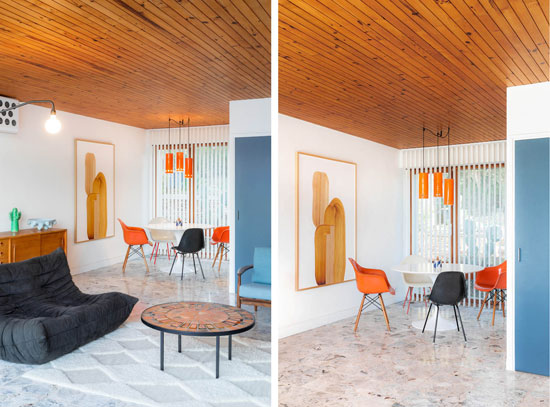 They show a striking house dominated by wood and with what looks like a butterfly roof, along with a wall of the glazing to the front of the property. Already the boxes are ticked. it also sits high on a hill, with some patio and entertaining space behind.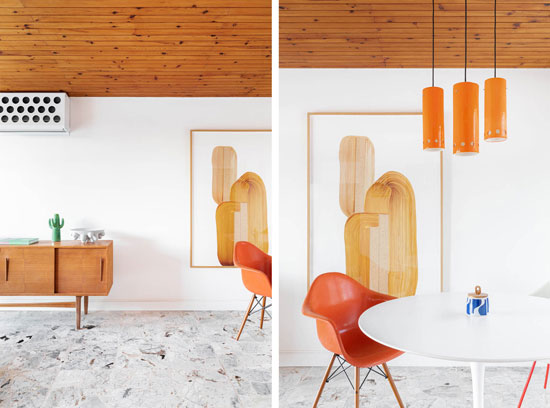 Inside doesn't disappoint either. Or at least, what we can see of it. The agent's photos focus on the main reception space, which is quite wonderful. Something of a time capsule too.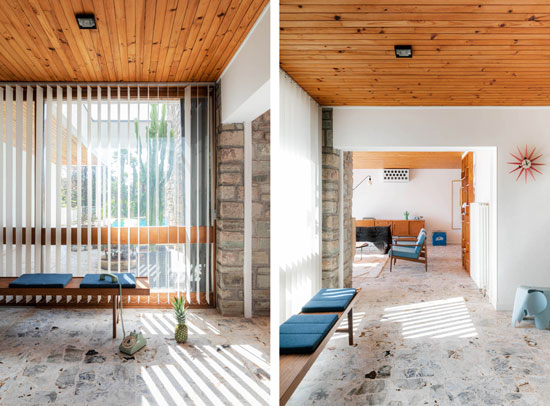 The carpets and the sofas might not survive, but we are sure the new owner of this one will appreciate the flipside of the glazing, the double height and angled ceilings and what looks like the original kitchen area.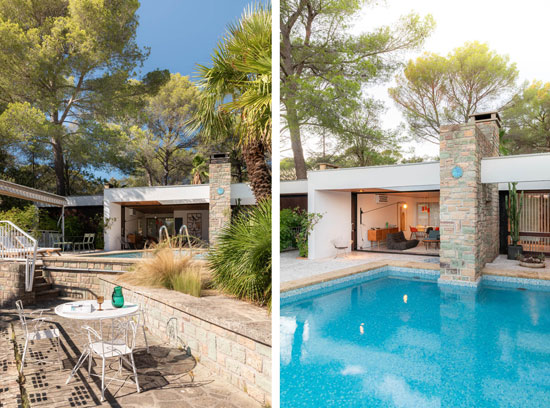 Yes, it needs work and the fact that we can't see the bedrooms and bathrooms hints at those needing a bit of upgrading too. But this is still a very special house, one that's up for sale for the first time in 30 years.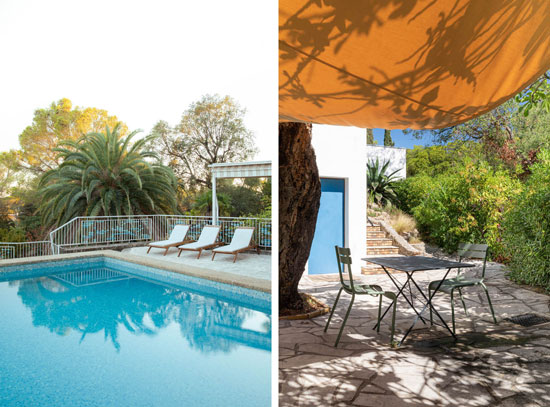 2,052 sq. ft. of space here, including two bedrooms, two bathrooms and that amazing reception / living area. $545,000 is the asking price. That's around £422,000.
Images and details courtesy of Zillow. For more details and to make an enquiry, please visit the website.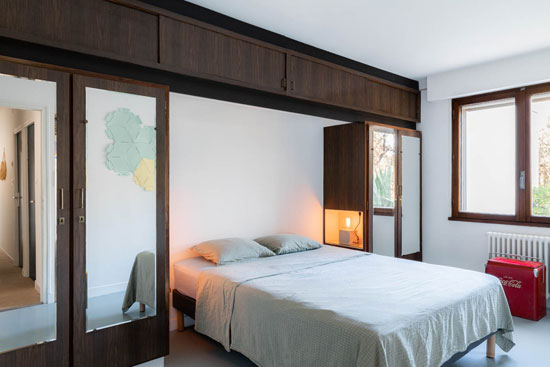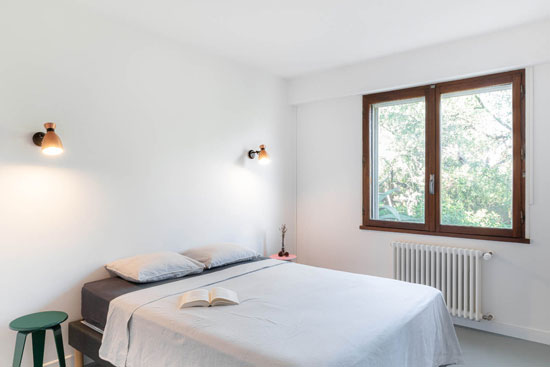 Property Location