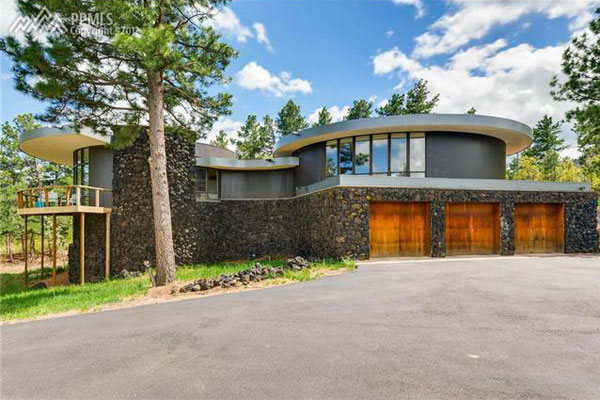 Always amazed that people design houses like this. But at the same time, I'm glad things like this 1970s Don Price-designed modernist property in Colorado Springs, Colorado, USA do exist.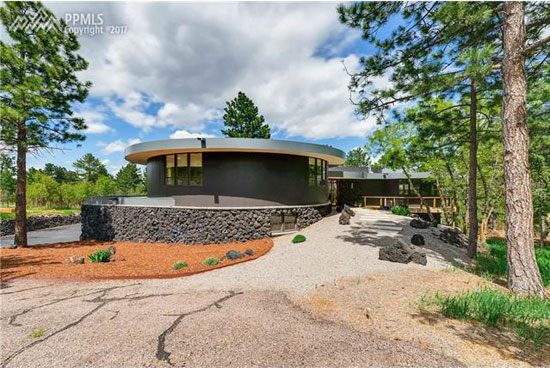 This one is all about the curves. Dating back to 1970, the house has been updated, but there is only so far you can go with a design this bold. Ultimately, you buy a house like this because you want it, not because you want to change it.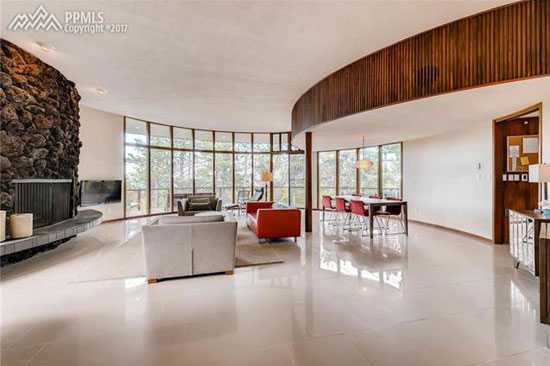 Saying that, some things have been changed / updated, but we are in the realms of new flooring, a new boiler system, updated bathrooms and kitchen space, along with new landscaping. Nothing that affects the fabric of the house.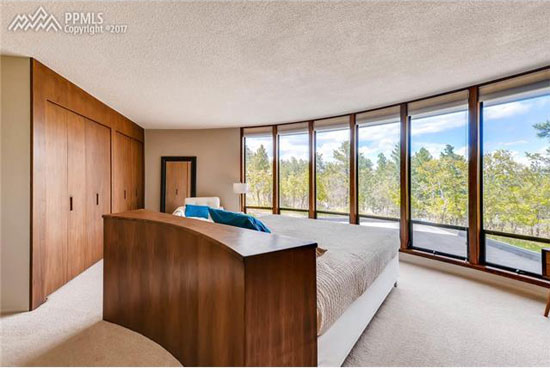 So you still have those wonderful circular spaces, that amazing stone fireplace, floor to ceiling windows, and plenty of fixtures and fittings designs specifically (we presume) for those curved living areas. Just with a more recent lick of paint.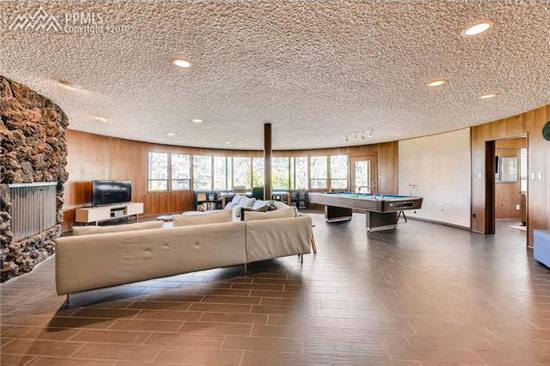 4,858 sq. ft. of living space in total, which includes four bedrooms and two bathrooms, as well as a number of living / reception areas, the curvy kitchen and some balcony / deck areas that take in the city and mountain views.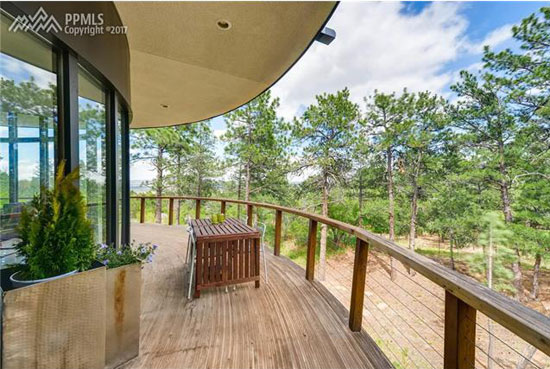 This is definitely one that we are best leaving to the images, so check those out here and on the agent's site. If this one appeals, it is on the market for $925,000.
Images and details courtesy of Estately. For more details and to make an enquiry, please visit the website.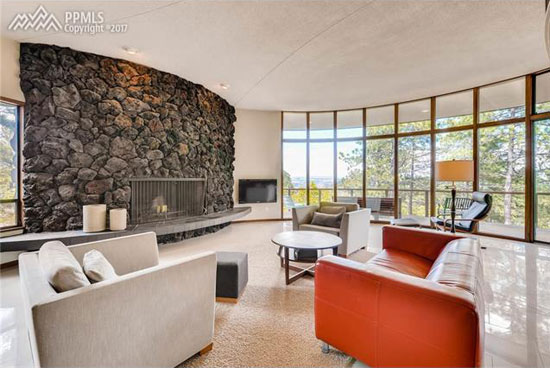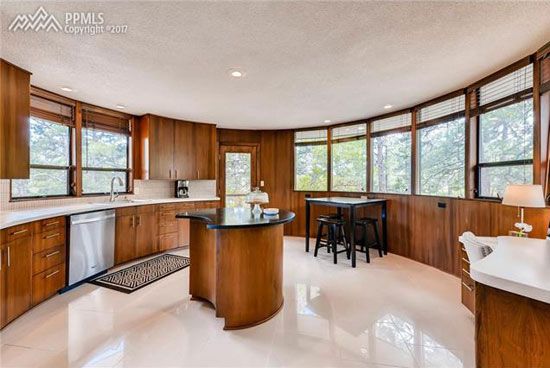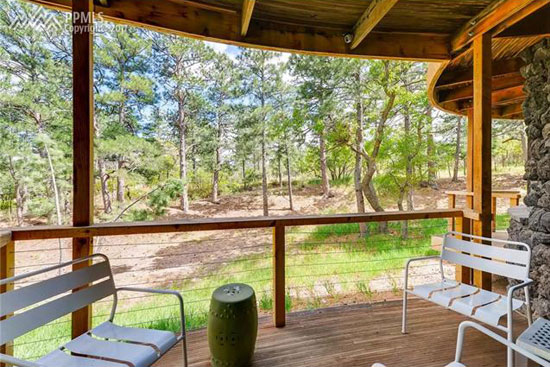 Property Location