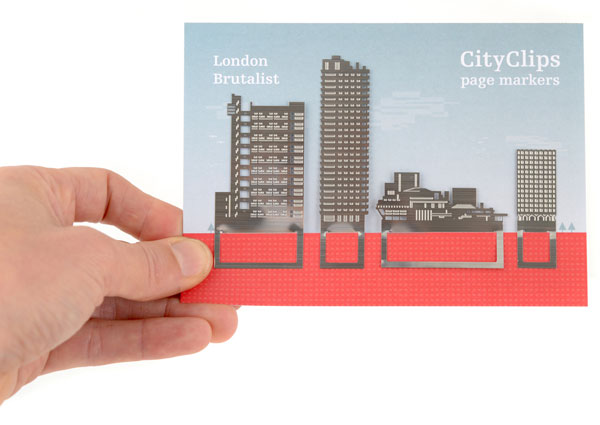 File under cute. Or even better, file these London Brutalist Bookmarks by Another Studio in your favourite books.
Produced to scale (5000 times smaller than the real thing) the bookmark set celebrates four of London's finest brutalist buildings. Those being Trellick Tower, Barbican Tower, Space House and National Theatre. Ideal for your architecture books (another of which will be featured on these pages later).
If the set appeals, you can pick up a set for £6.95 online.
Find out more at the Another Studio website