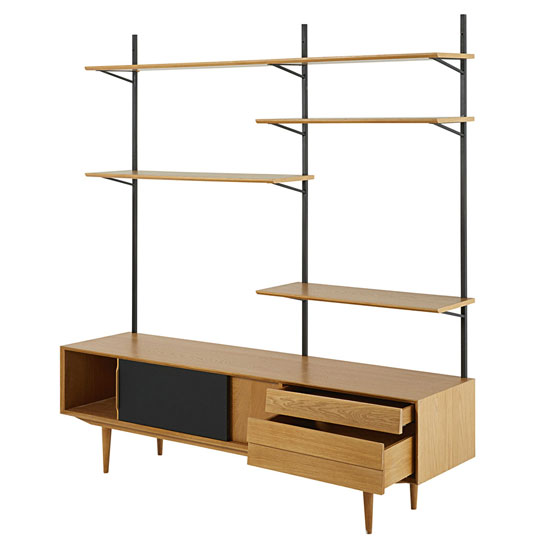 If you want the furniture to match your midcentury modern home, do check put the Sheffield furniture range at Maisons Du Monde.
Yes, this is high street (well, online) taking us back in time to the middle of the 20th century. Pretty much every piece here would pass for an original. That's great news if you want to recreate the era without having to hint around for matching vintage furniture.
The range includes a TV / media shelf, a two tone bookcase, a wooden side table, a sideboard and a set of drawers, most with a dash of black breaking up the oak veneer and all with the much-loved tapered legs.
Functional and stylish, the range is available online now, with prices starting at £47.99 for the side table, rising to £1,079 for the large bookcase.
Find out more at the Maisons Du Monde website