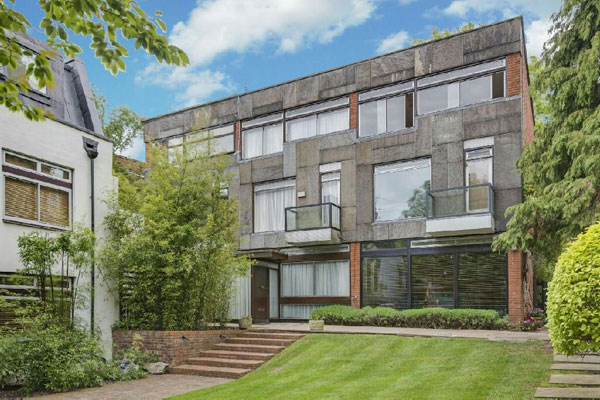 If this 1960s Michael Lyell Associates-designed modernist property in Hampstead Village, London NW3 looks familiar, it is perhaps because we featured one similar last year.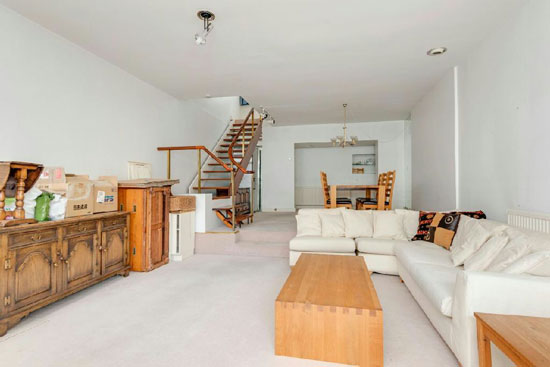 But they are very different propositions.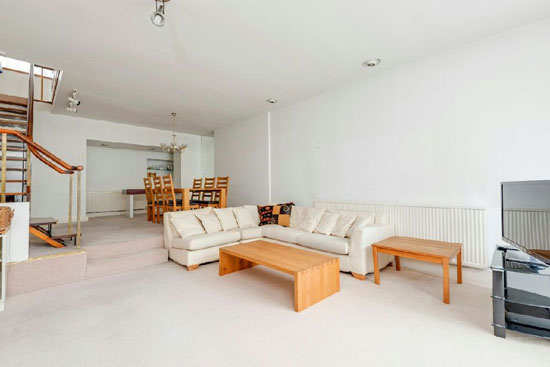 This one and the one for sale last year (now sold) was one of eight similar builds, each with a communal lawn fringed with trees that is shared by all the house owners. However, the previous sale was a mix of maintained period features and a modern-era renovation that pretty much jumped off the page. Not so here. But let's put things into perspective. That one was the end of a renovation. This one is the beginning.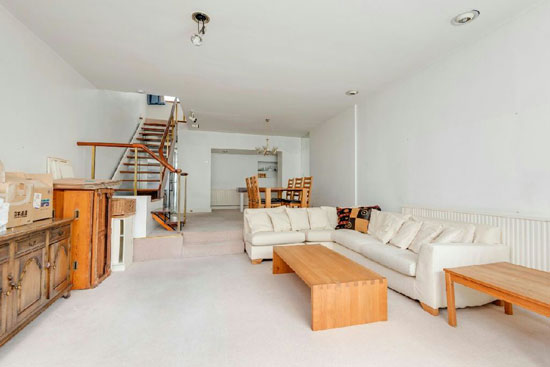 This 1962 build looks like it was updated, but probably some years ago. The bold modernist frontage is still there, as is the general layout and some period features from the 1960s (like the staircase, for example). But it does need work.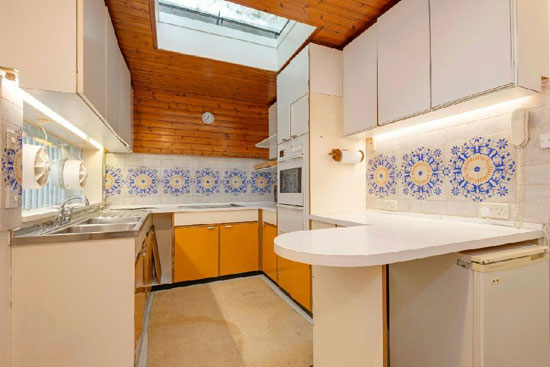 Not high amounts of work on the face of it, but it does look rather plain and obviously is in need of a new kitchen, maybe different bathrooms and perhaps details like the wardrobes in the bedroom need bringing up to date. It is that kind of renovation. Stripping back to appreciate the original period whilst updating some of the details.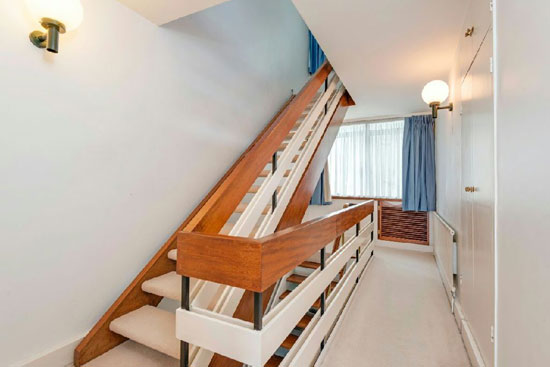 If you do that, this modernist townhouse will be something special. it offers 1,700 sq. ft. of living space over three floors, currently laid out as three bedrooms, two bathrooms (one en-suite), a reception / dining room, the kitchen and balcony area. You also benefit from a 'secure underground garage' with space for 2-3 cars as well as the communal gardens.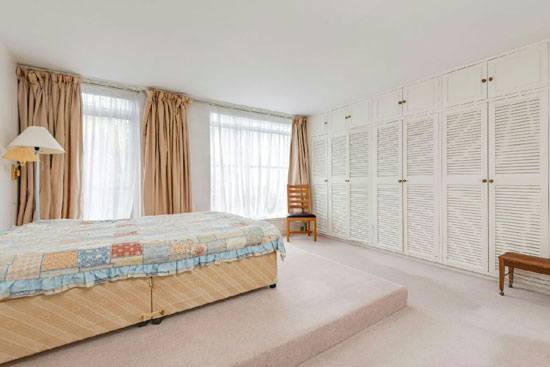 Around £600k cheaper r than the last one we featured, but still big money at £2,095,000.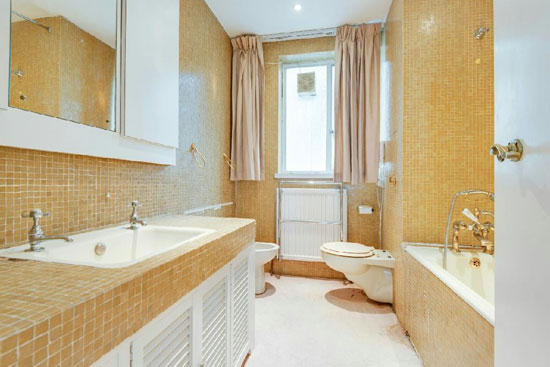 Images and details courtesy of Benham and Reeves. For more details and to make an enquiry, please visit the website.
Huge thanks to Stefi Orazi for the tip off!
Property Location