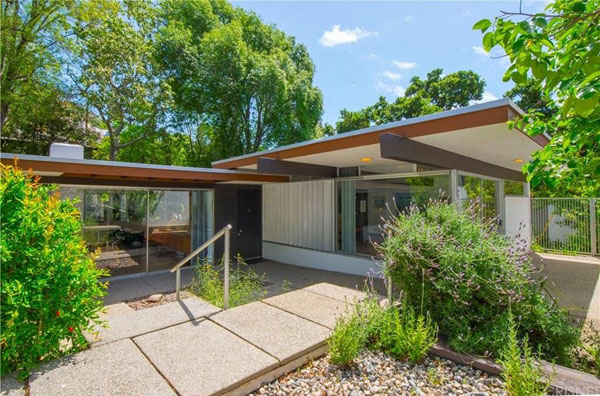 Another house on the market from this noted architect. In fact the 1960s Richard Neutra-designed Robert L. Hendershot House in West Hollywood, California, USA has just gone up for sale for the very first time.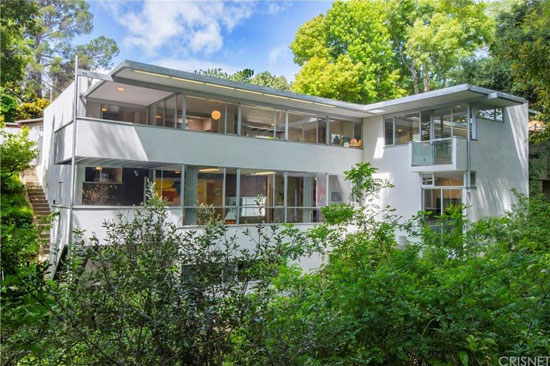 Impressive too. Pretty much in original condition architecturally, the house has obviously been lovingly maintained over the years, offering a stylish mix of period features and modern-era convenience.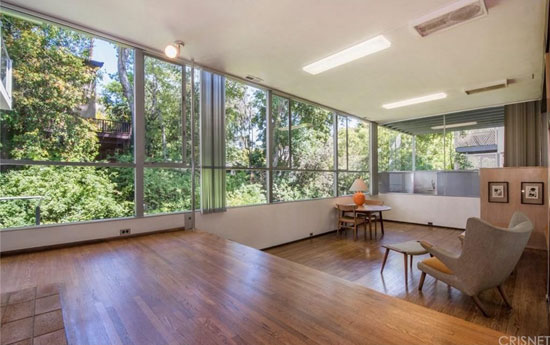 In terms of the house, that's an L-shaped property covering around 2,600 sq. ft. and offering, as you would expect, walls of glass looking out onto the surrounding greenery, free flowing living space plus plenty of decks and patio areas. This is California, after all. You want to be outside.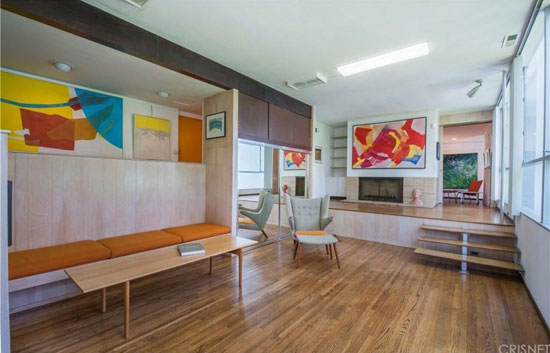 Styled very much for the original era too, with some pieces quite likely to date back to the early 1960s. The art certainly has the 'look' of that time, as does some of the built-in seating and cabinetry.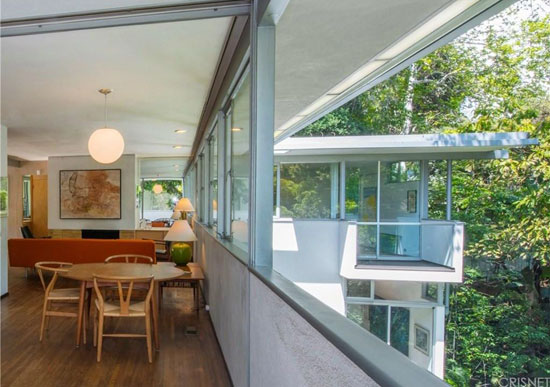 In terms of the layout, you get three bedrooms, two bathrooms plus two living rooms over the multiple levels, as well as a separate workshop and studio, as well as a flat bridge and brook outside. But no pool, you might be surprised to hear.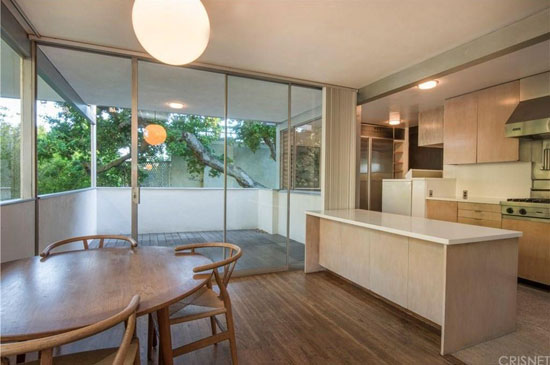 Not that the pool is a deal breaker. This is an incredibly cool house likely to sell on its architectural merits. If you are a potential customer, you will need around $1,995,000.
Images and details courtesy of Zillow. For more details and to make an enquiry, please visit the website.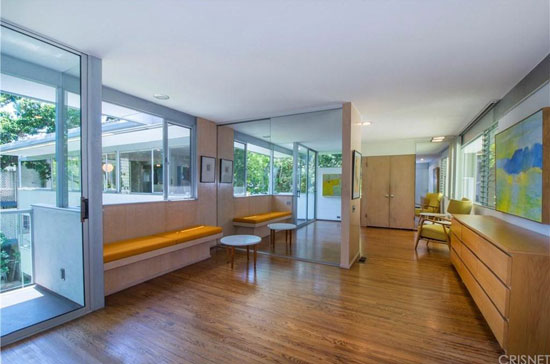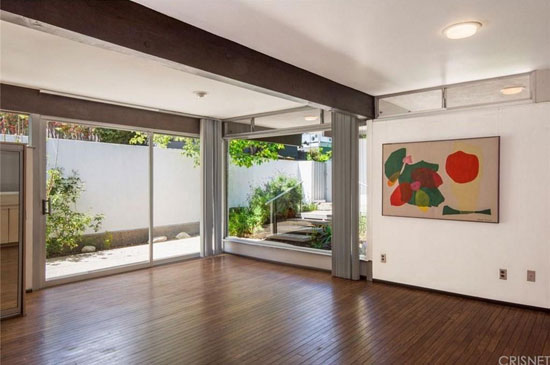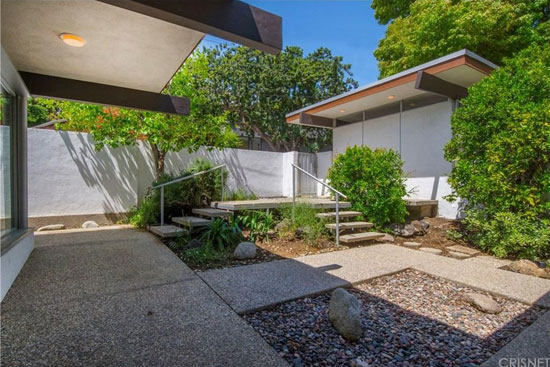 Property Location