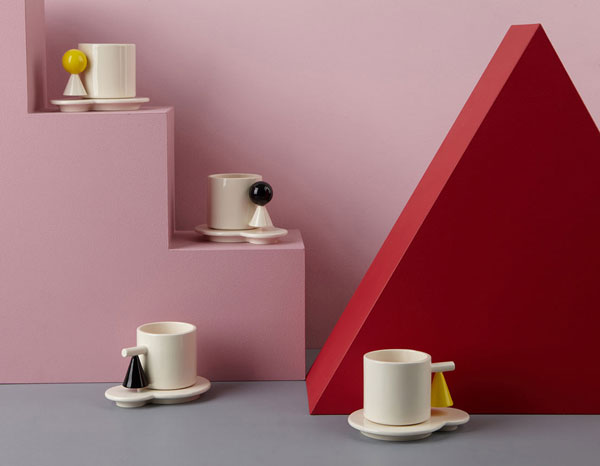 The first collection was hugely popular on these pages. I suspect the second Bauhaus-inspired ceramics range from Design K will just as big.
That's because the new collection treads a similar path to the first one. Known as Dreieck & Kreis (German for 'triangle & circle'), the range, as you might have guessed, features those shapes rather prominently.
We love the handles on the cups, as well as those wonderful saucers. The splashes of colour are the icing on the cake.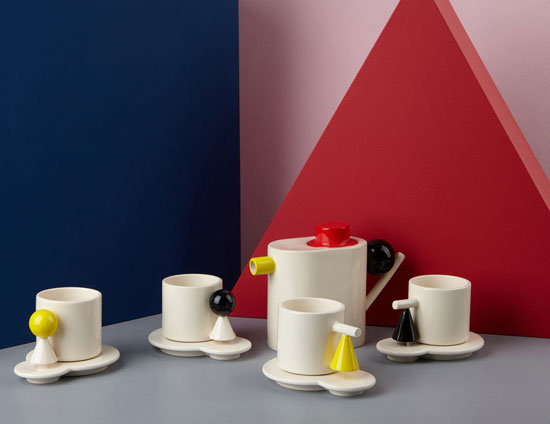 All the previous designs looks to have been snapped up, so don't hang around when the new ones go on sale this month. No prices given, but we would expect similar to the existing ones, which were £22 for the cups and £38 for the cup and saucer sets.
Find out more at the Design K website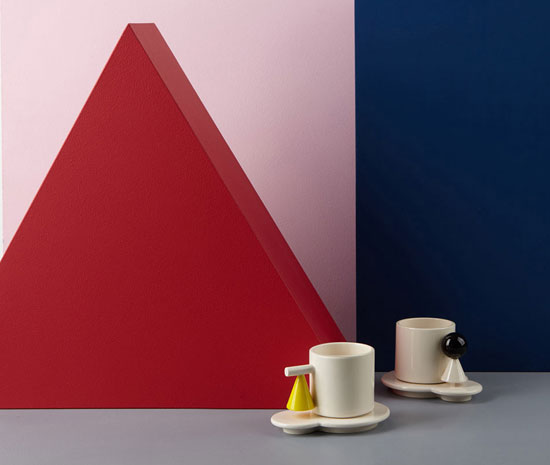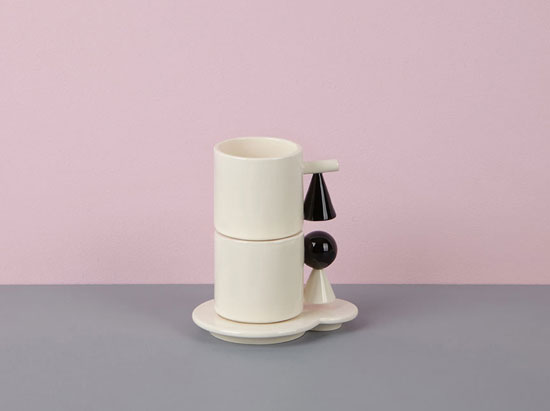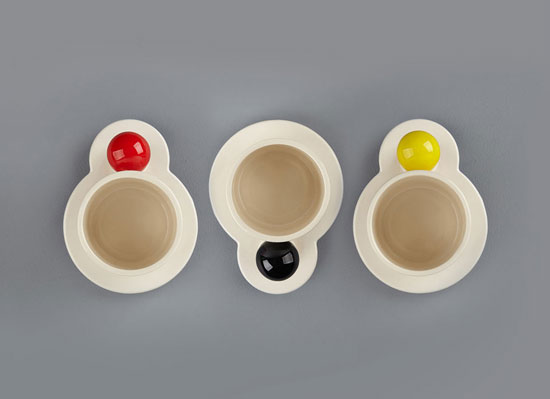 Via Design Milk