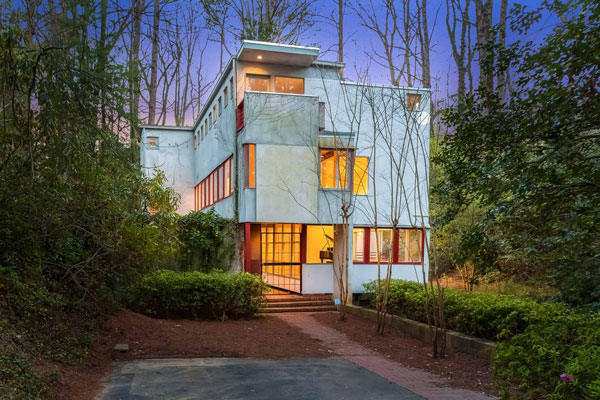 This is quite something. In fact, this 1940s Bauhaus-inspired property in Atlanta, Georgia, USA looks largely unchanged since 1949.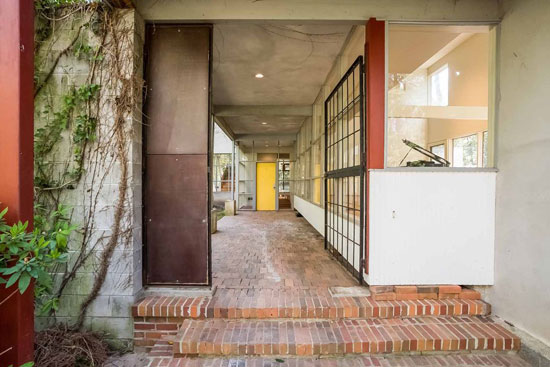 Not that this rather striking build is a time capsule. A look at the kitchen suggests that the house has been updated in places. But overall, little looks to have changed in terms of the structure. That's the key thing here.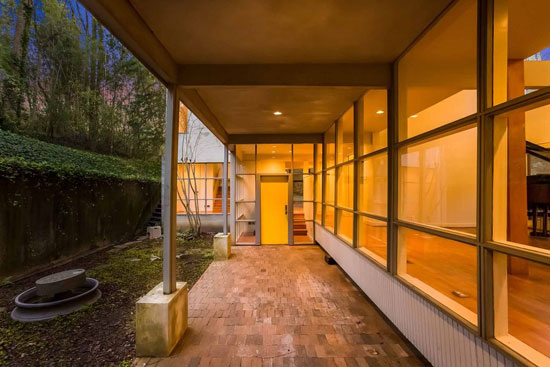 The agent, quite rightly, suggests that the house is now in need of some kind of renovation. But that's really down to it looking just a little tired in places. Nothing of substance needs altering to these eyes.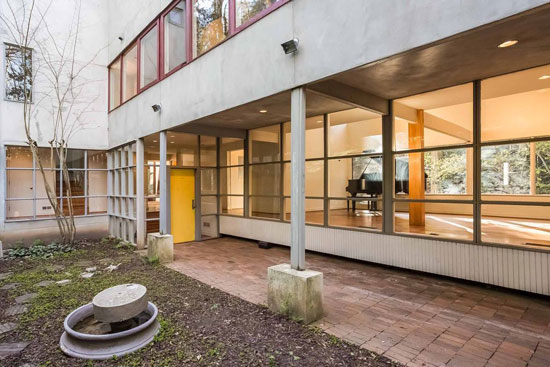 There really is so much to love. The imposing structure itself is the key selling point, but beyond that white facade there is so much more to love.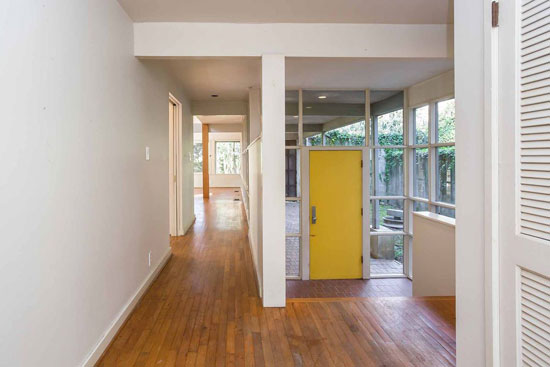 The walls of glazing that bring the outside in, the double height living spaces, that wonderful period fireplace, the gallery spaces and the two private decks. It's a house that offers so much on so many levels. Quite literally.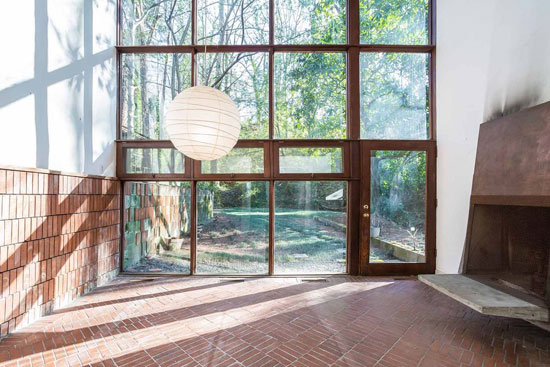 As for the living space, well there is obviously a lot of that. 2,652 sq. ft. to be precise, with 0.85 acres outside.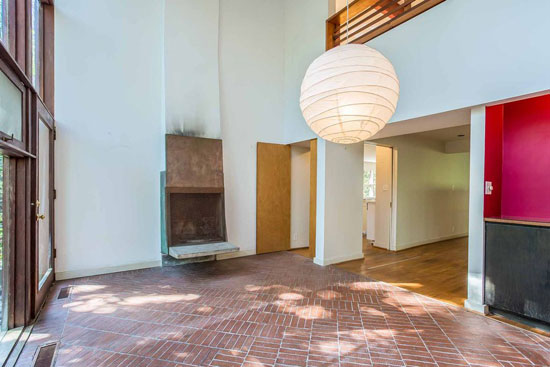 The ground floor has a covered patio, foyer area, dining room, family room, kitchen with 'breakfast nook', a utility, a bedroom and one of the deck areas.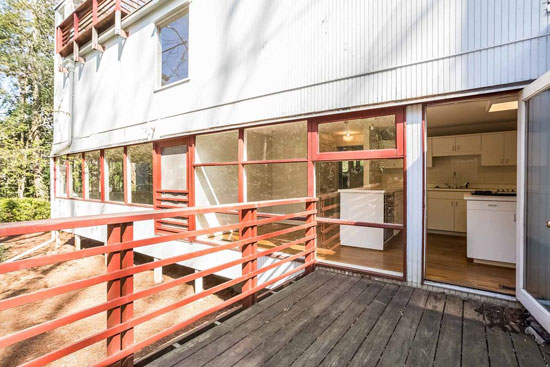 Head upstairs and you will find the master bedroom taking up most of the floor with its substantial bathroom, office area and two balconies. Two more bedrooms and bathrooms on the floor above too.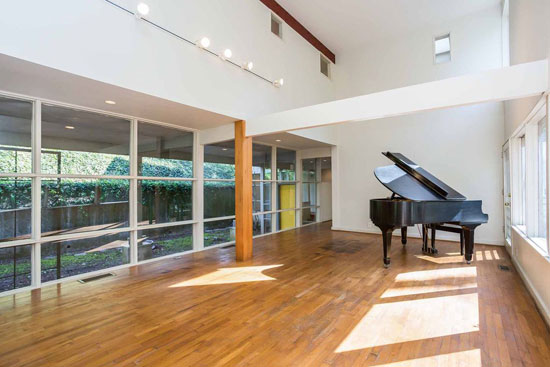 The photos really do sell this place, so check those out here and on the agent's site.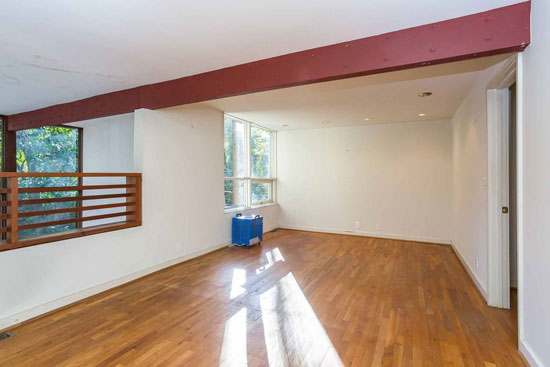 Amazingly, this last sold in 1978 for just $61,000. It will cost a little bit more to secure this place now, as you might expect. It is on the market for $649,900. Still cheap compared to UK prices.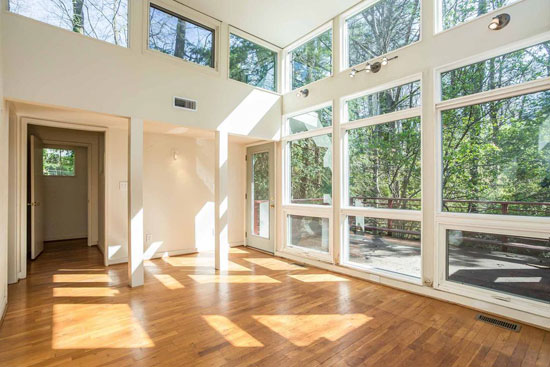 Images and details courtesy of Zillow. For more details and to make an enquiry, please visit the website.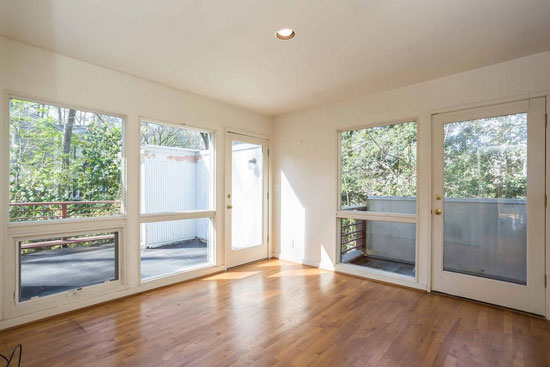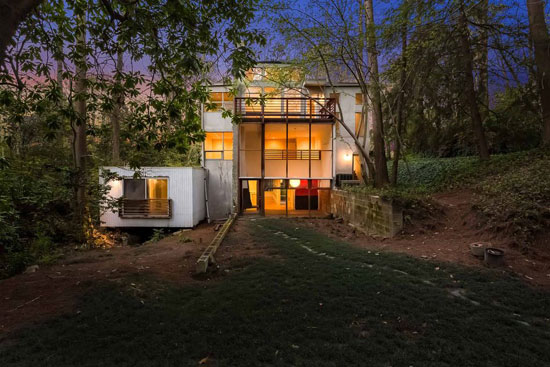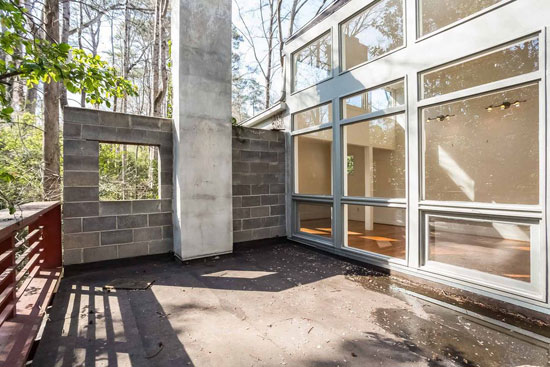 Property Location