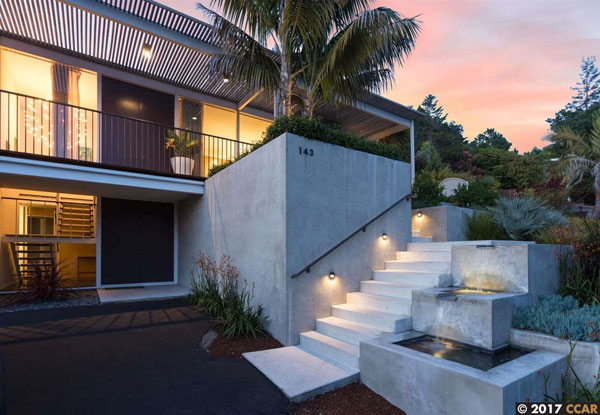 This was actually up for sale in 2011. Six years and the Edward Killingsworth-designed Spaulding House in Oakland, California, USA is back on the market.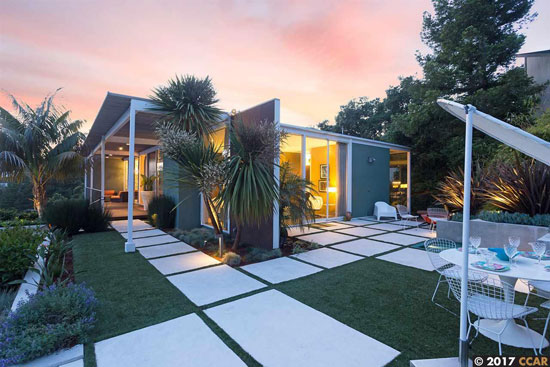 It dates from 1965, the work of the one of the original Case Study architects (he designee six houses, of which four were built) and was prominent in southern California. This is a rare foray outside that area.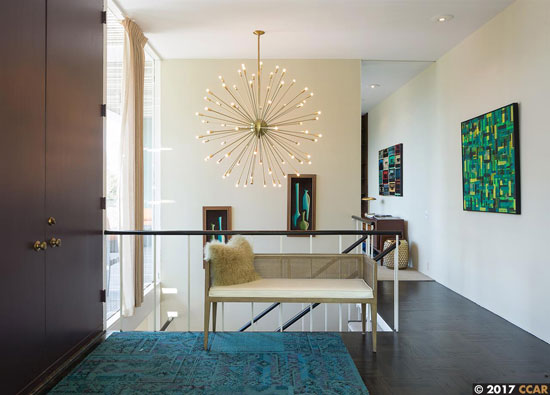 The architecture looks pretty much untouched over those 50+ years. That's obviously a good thing.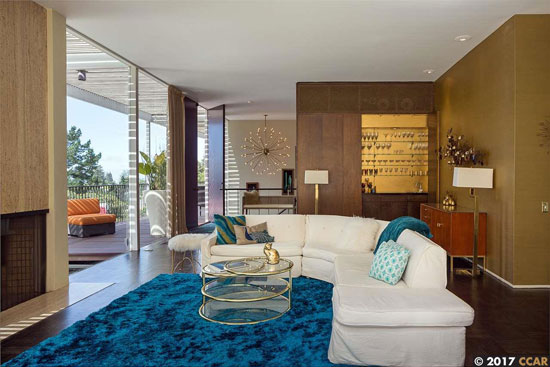 So walls of glazing, fairly open living spaces, high ceilings and bedrooms that bring the outside in each time you draw back those curtains. A very nice terrace area too.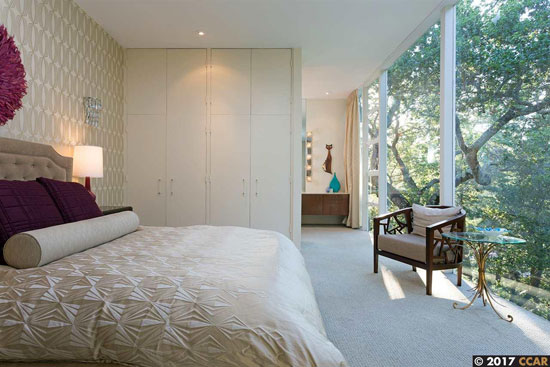 As for original features within, that's a little harder to spot, but on that past listing there was mention of extensive cabinetry and built-in units for the home, which we would guess are still in place.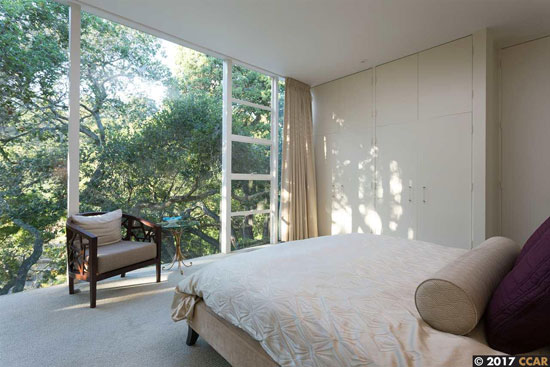 To be honest, it is hard to see. The dressing of this place is certainly a step up from the last time it hit the market, but much of the finish, whilst retro in inspiration, is still very much of the modern-day.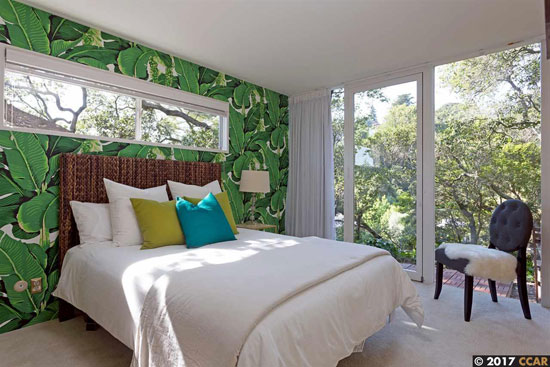 But as we always say, the finish is something you should be able to change over time. The house itself will always be the star.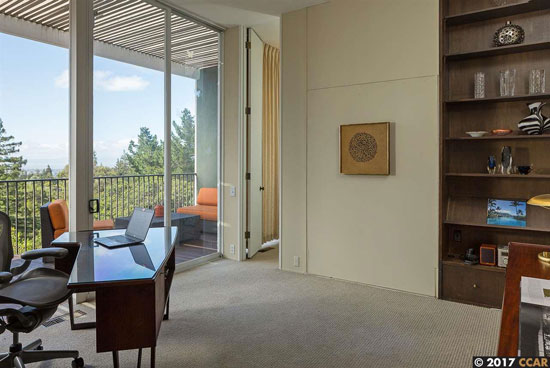 This is a house that offers 2,194 sq. ft. of living space over its two floors, which includes four bedrooms and two bathrooms, as well as that lovely reception space. Wonderful fireplace in the living room too.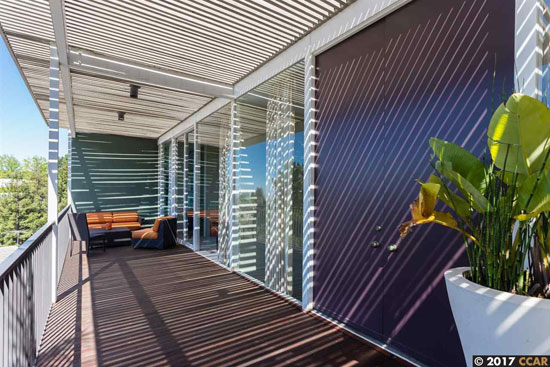 Images here and even more on the listing. If this place ticks all the boxes, it is on the market for $1,595,000.
Images and details courtesy of Estately. For more details and to make an enquiry, please visit the website.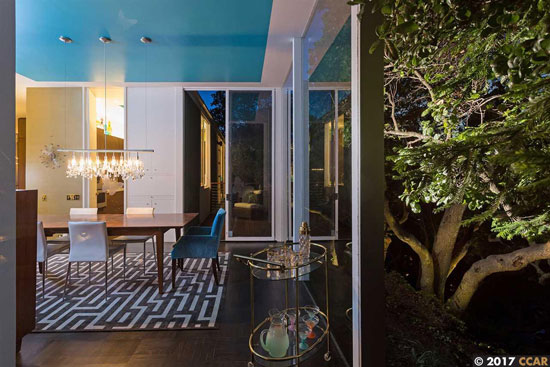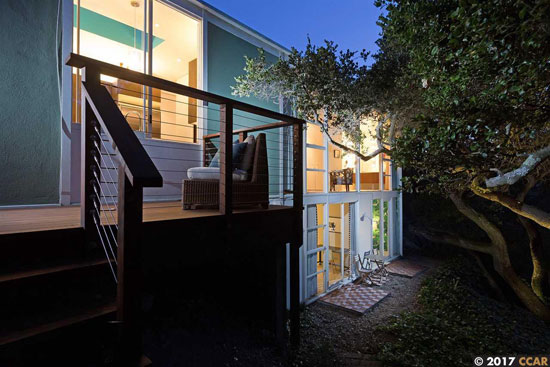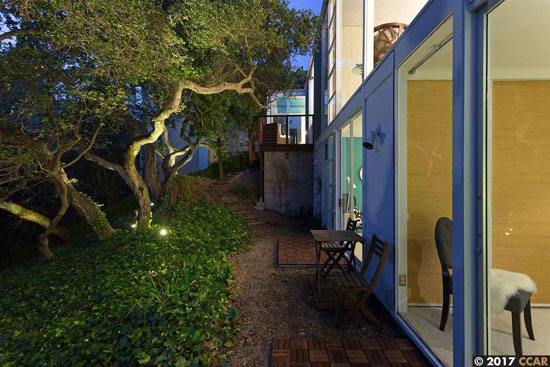 Property Location