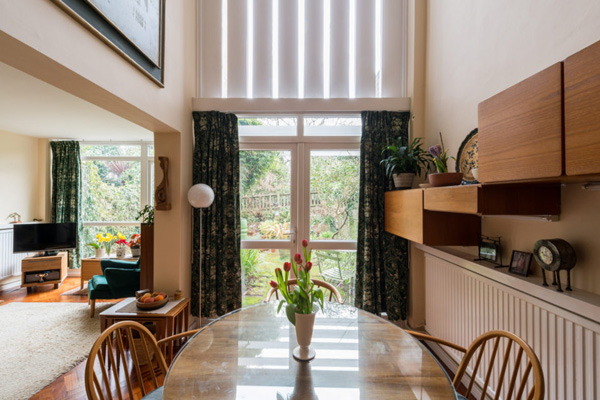 It really doesn't look much from the outside, but this 1960s Andrews, Emerson, Sherlock & Keable-designed modernist property in London N6 offers much more beyond the front door.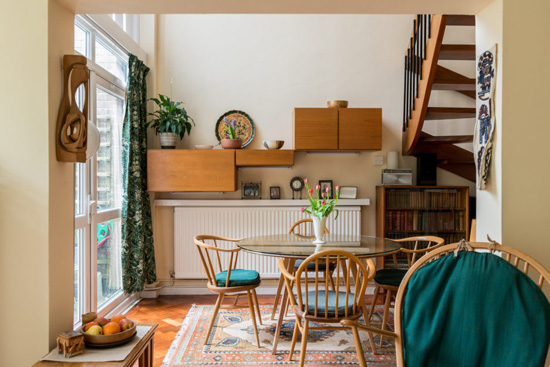 Originality is definitely a selling point of this early 1960s build. According to the agent, the house has been in the same ownership since the 1970s and it shows.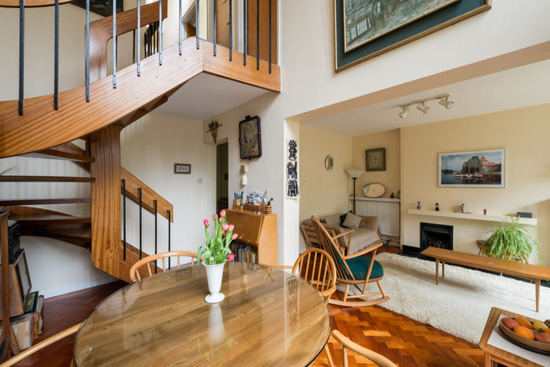 Much of the original interior is still in place, including that amazing open tread staircase and the parquet flooring on the ground floor.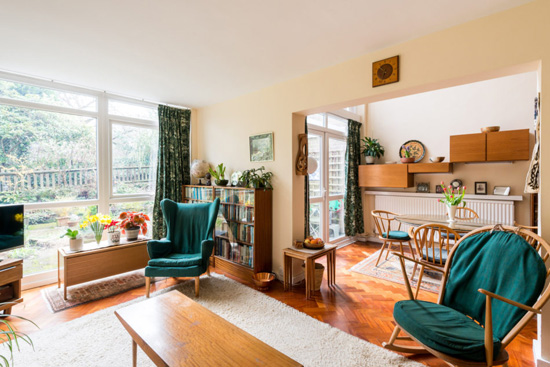 Getting a place on the Southwood House Estate is also a plus too, not least because of the Highgate Village location and the access to the private communal gardens, which occupy part of the grounds of the former Southwood House.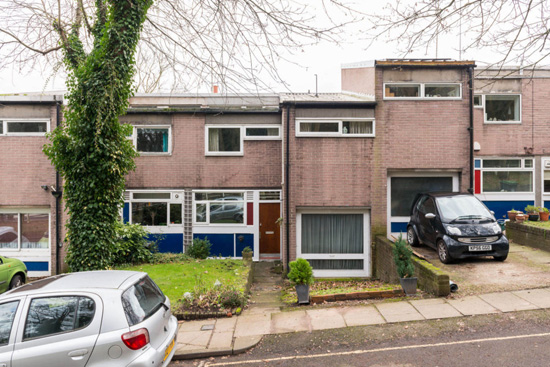 As for the house, that is functional modernism and as you can see, perhaps in need of sharpening up for the modern era. Pretty much what you would expect really.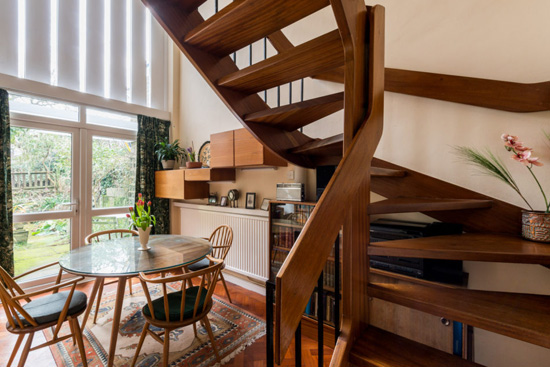 On the ground floor is the entrance hall, which also accesses to a garage on one side. To the left of the hall is the kitchen, and to the rear is the reception room and dining area with double-glazed French doors to the garden.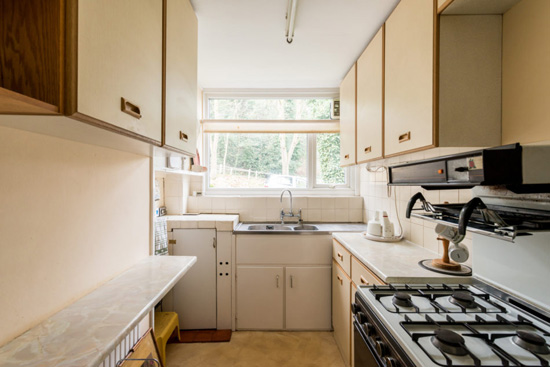 The dining area is double-height and overlooked by a window that goes up to the first floor. The upper floor has two double bedrooms, a single bedroom / study, a bathroom and a separate WC.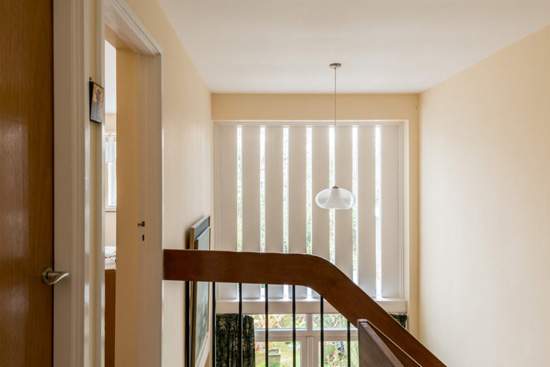 £1,250,000 is the asking price of this place.
Images and details courtesy of The Modern House. For more details and to make an enquiry, please visit the website.