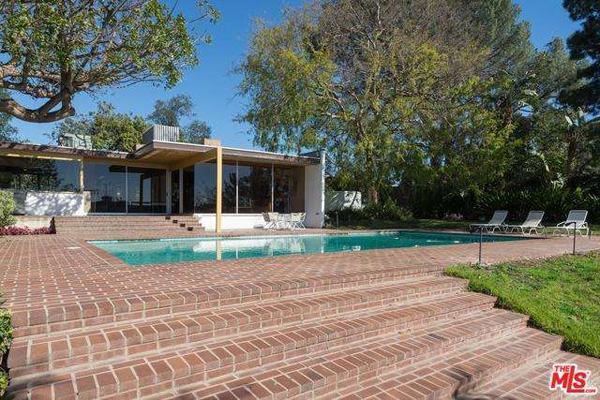 Not only a great piece of architecture, the Richard Neutra-designed The Schaarman House in Los Angeles, California, USA is also a movie star.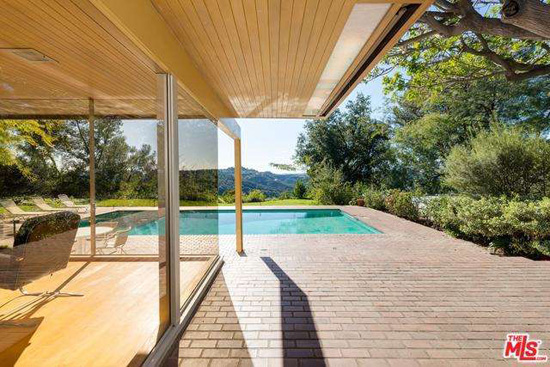 The house dates back to 1951, which is a surprise in itself. This place looks as contemporary as anything on the market right now. That's forward-thinking architecture for you.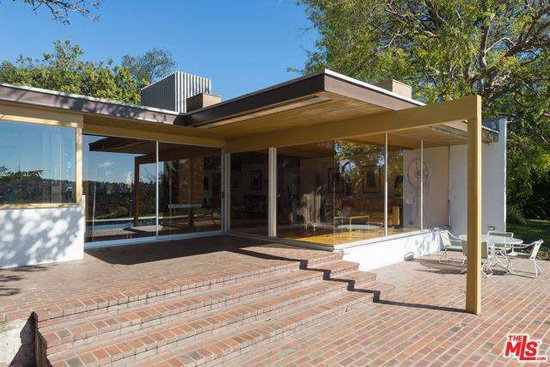 But 50 years after that date, the house made its big screen debut in the movie The Anniversary Party. The entire movie was shot in this house, which was chosen both for its architectural merit and the fact that little had changed in the intervening years.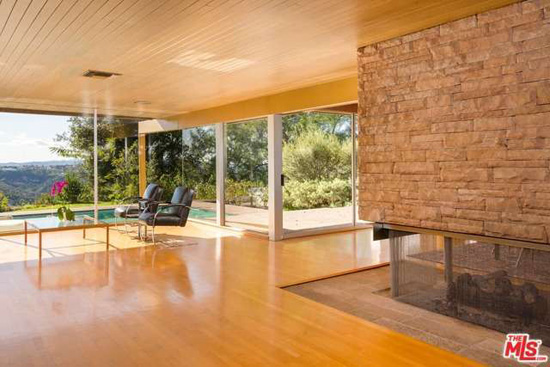 So if you want to see the house in full effect, perhaps rent or buy it. To be honest, you might get a better picture of the place than the agent's photos (presuming nothing much has changed since), as the pictures only focus on certain areas of the property.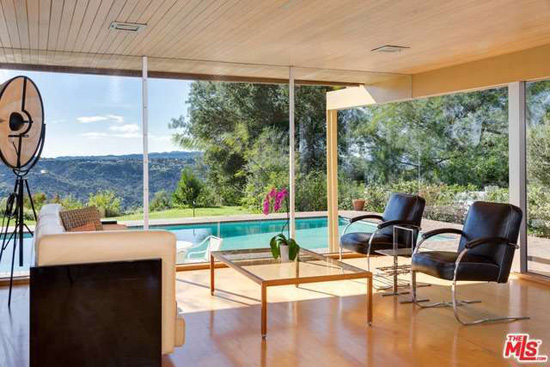 But what we do see is stunning. A noted masterpiece from Neutra, this is apparently 'tucked away' above Mulholland in a quiet cul-de-sac and set back / hidden from the street.
That's likely to be a big plus if you like privacy, as the architecture isn't really designed for that. This is all about light and space, with heavy glazing and open space being key to the design, backed up by the wood floors and ceilings.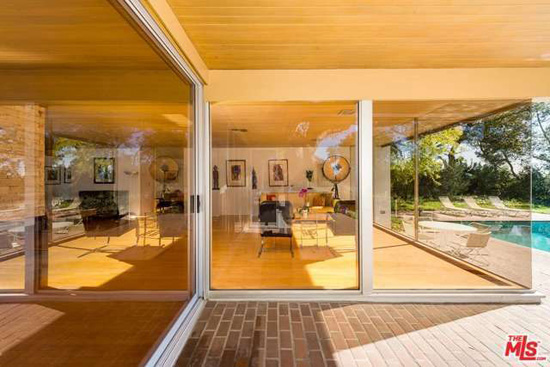 It isn't evident, but there seems to be plenty of original detailing still in place too. The stacked stone fireplace is the obvious one, but 'numerous custom built ins' are also mentioned by the agent, hinting that perhaps little has really changed in the last 15 years or so.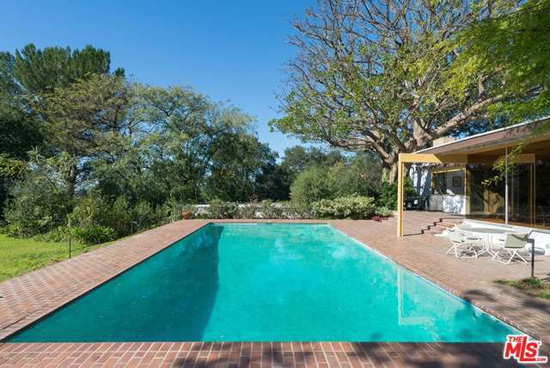 You get around 3,378 sq. ft. of space in total, which includes four bedrooms and four bathrooms, as well as the vast reception areas. In addition to that, the house sits on a one acre plot that features a 'reflecting' pool, 'expansive' flat lawn, a large pool and a separate one-bedroom guest house hidden away on the opposite side of the property surrounded by mature trees.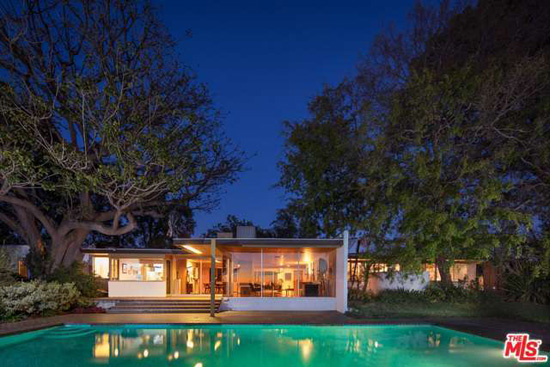 An absolute dream of a place, but you will need around $8,000,000 to own it.
Images and details courtesy of Estately. For more details and to make an enquiry, please visit the website.
Property Location