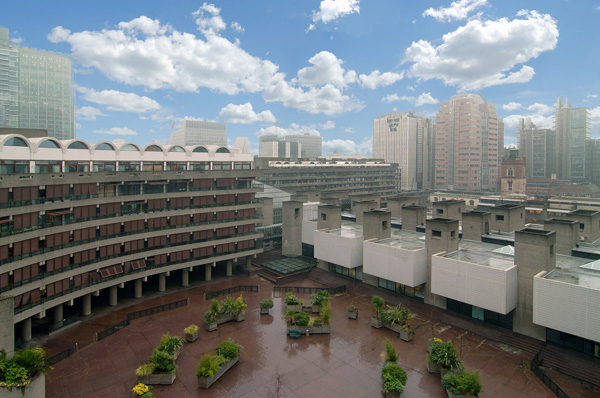 Yes, another opportunity to live in this sought after part of the capital. Specifically an apartment in Frobisher Crescent on the Barbican Estate, London EC2Y.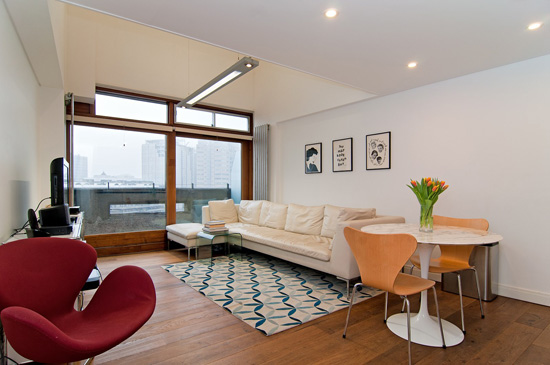 This time we are in Frobisher Crescent, which as you might know is one of the later parts of the Barbican to be offered as residential space.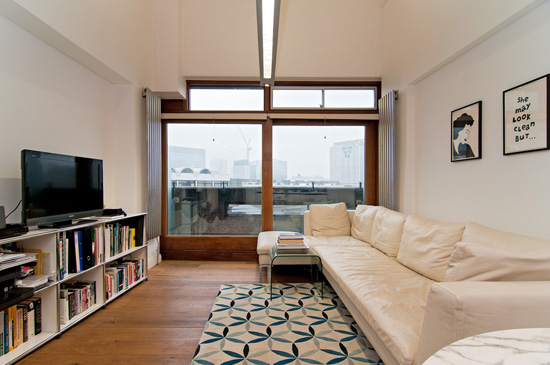 Why? Well, the semi-circular building was originally designed as a mix of commercial and residential space. However, the upper units were instead leased to the City of London Business School and as such, remanned uninhabited until 2008. In that year, the units were taken on by United House Developments, which reworked the space into 69 one to four-bedroom apartments, each with an interior designed by TP Bennett which aimed to be sympathetic to the original Barbican look and feel.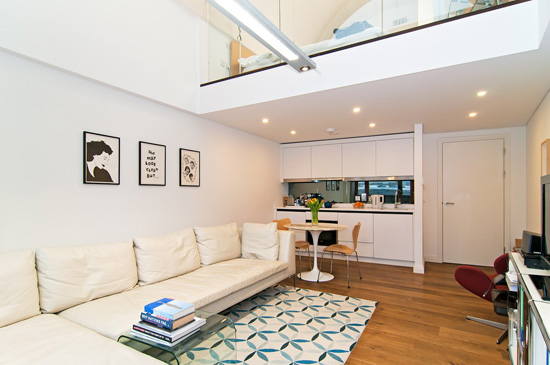 The apartment offered for sale here on on the top (9th) floor of the Chamberlin, Powell & Bon-designed building, a duplex one bedroom apartment with a barrel vaulted ceiling and with city facing views over towards The Shard, The Gherkin and other landmarks.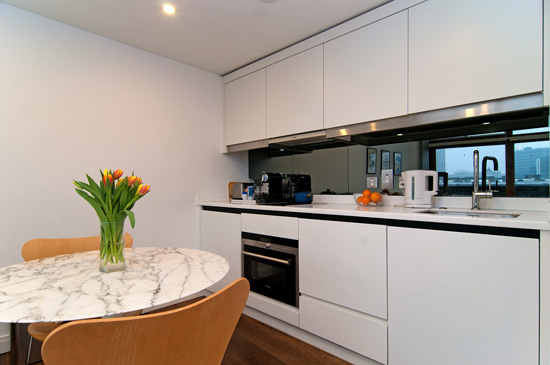 Of course, space is quite modest, but you do get a full height and double width sliding door leading to a private balcony, with room for a table and chairs and views over and towards the Sculpture Court below and St Giles Church. In addition, there is also use of the resident's gardens and of course, the bragging rights of living in (or on) the Barbican.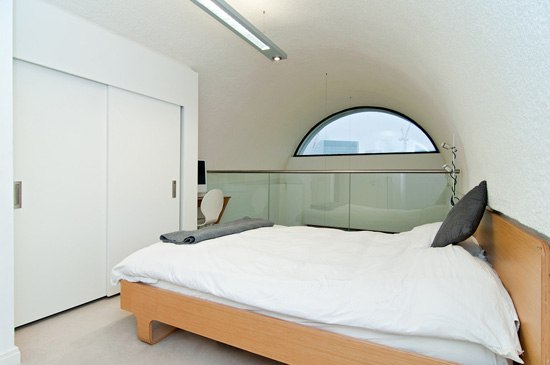 Inside the apartment you will find an entrance hall double height reception room, downstairs cloakroom, shower room, modern kitchen space and of course, the bedroom space above.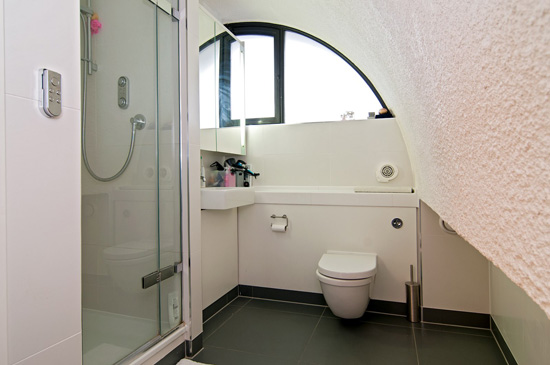 Beyond that, you will find oak wood flooring on the main floor, a state of the art surround sound speaker system, and cat 5e cabling within, as well as a clean, modern finish due to the fairly recent conversion.
The space might be modest, but the price certainly isn't. This one is up for £710,000.
Images and details courtesy of Hamilton Brooks. For more details and to make an enquiry, please visit the website.
Property Location