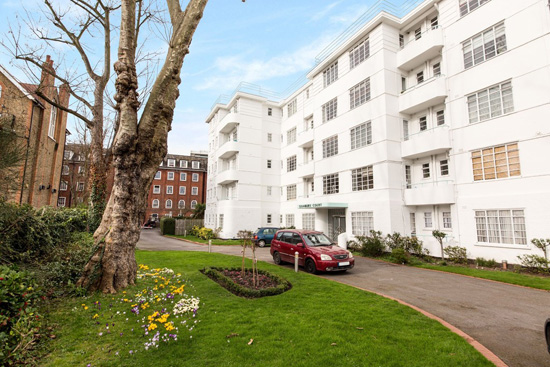 It isn't the biggest place we have featured, but this one-bedroom flat in the A. F. A. Trehearne-designed art deco Stanbury Court, London NW3 is still worth a mention.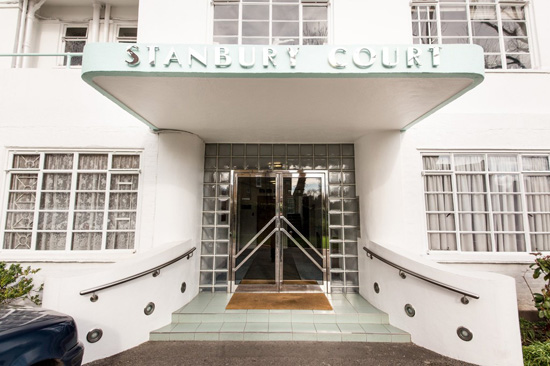 That's because the building itself is really rather special. Dating back to 1936, this is still an imposing slice of art deco and a building that has generally survived rather well over the years.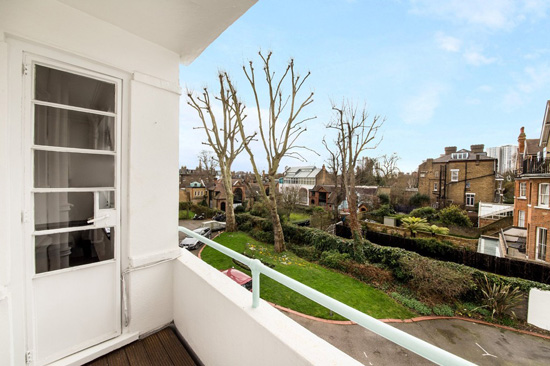 The frontage is much the same and the Crittall windows are still in place. it looks like the door to the balcony is still original too.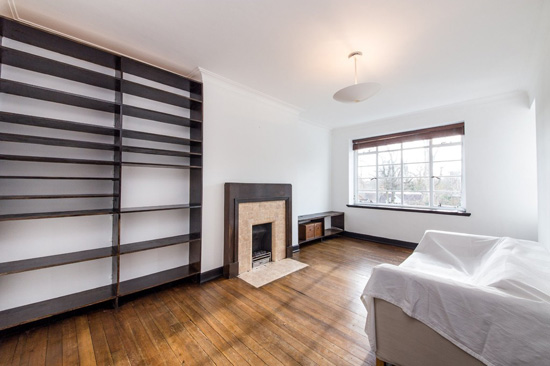 Once inside the building, the foyer has an air of originality about it too. Sadly, that isn't the case for apartment itself. Which is hardly surprising.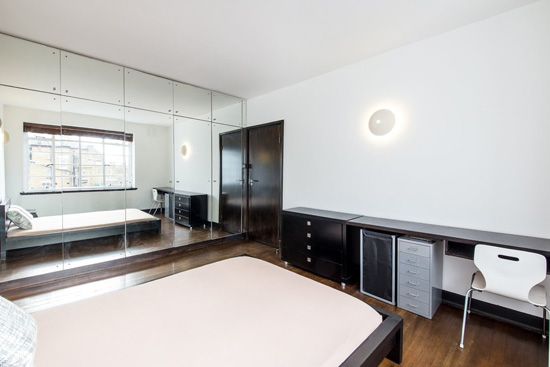 As you might expect, this place has been gutted and given the 'white' treatment. essentially becoming something of a blank canvas. Similarly, the bedroom is fairly plain and once again, the subject of a modern makeover.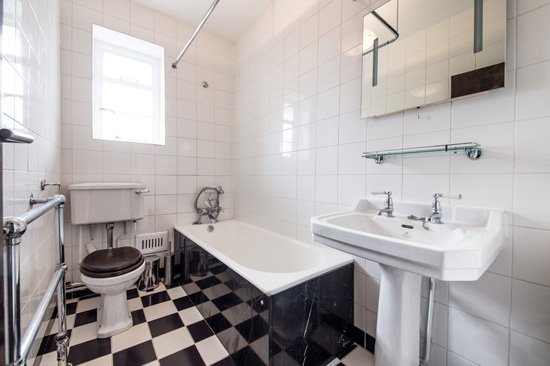 But on the flipside, this is a fairly plain apartment that could probably look more in keeping with its era with the right decor choices. Well, expect the kitchen, which is as modern as they come.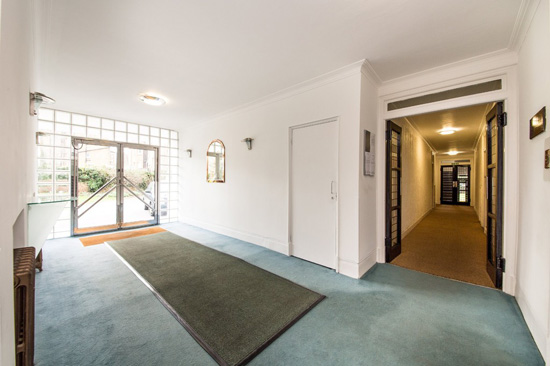 515 sq. ft. of living space here, which includes the reception room with access to the balcony, a bedroom with fitted wardrobes, that modern fitted kitchen and the bathroom.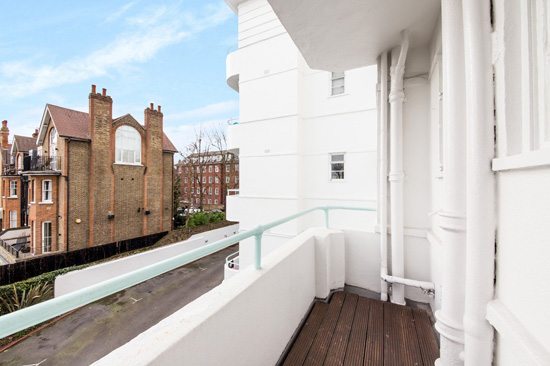 If that's enough for you and you like the location, this place is on the market for £665,000.
Images and details courtesy of Hadleigh Residential. For more details and to make an enquiry, please visit the website.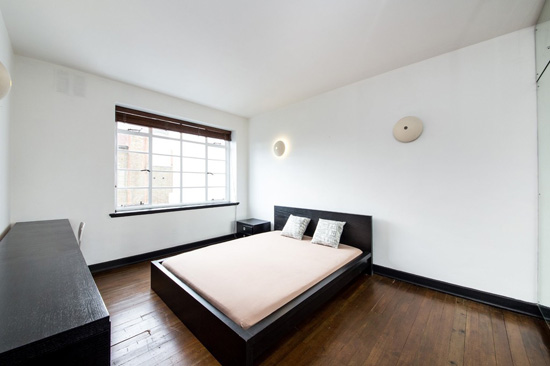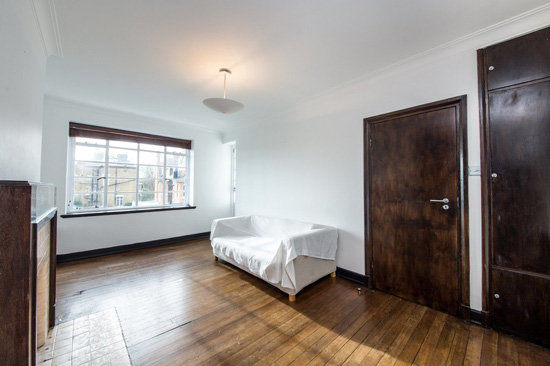 Property Location