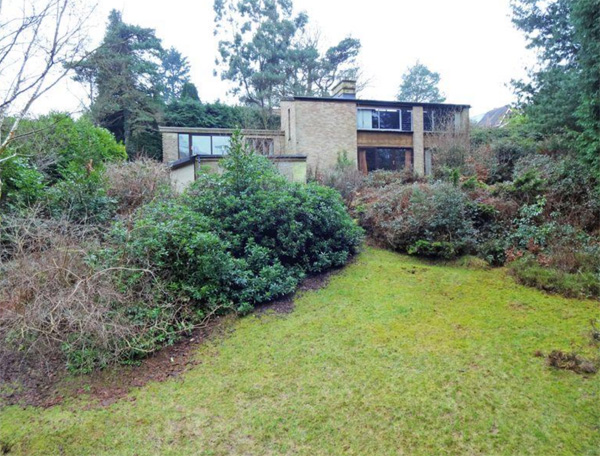 Huge thanks to Ben for pointing us in the direction of this 1960s modernist property in Grayshott, Hampshire, which is something if a puzzle.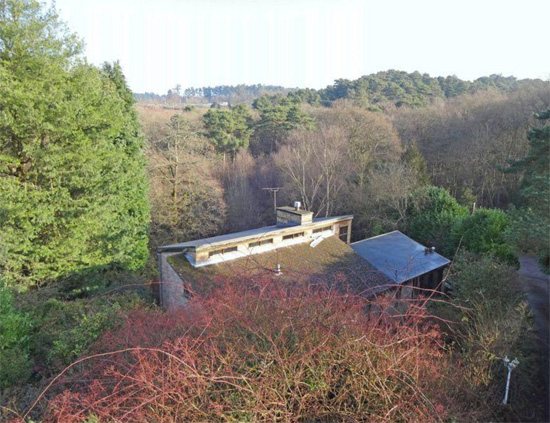 We know nothing about this place, despite hunting around for anything at all. We are not even certain this dates back to the 1960s, that's just a guess based on the interior. But we know this is something of a time capsule and a desirable one too.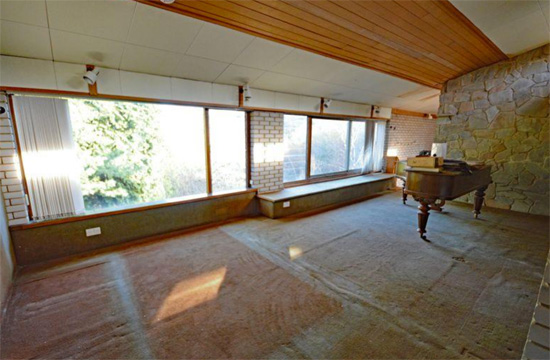 According to the agent, this is an 'architect designed house', one that sits on one and a half acres of land and tucked away at the end of a cul-de-sac. It also seems to sit quite high, with elevated views over its grounds and the woodland beyond. In terms of location, it sounds spot on. But the architecture is our main interest.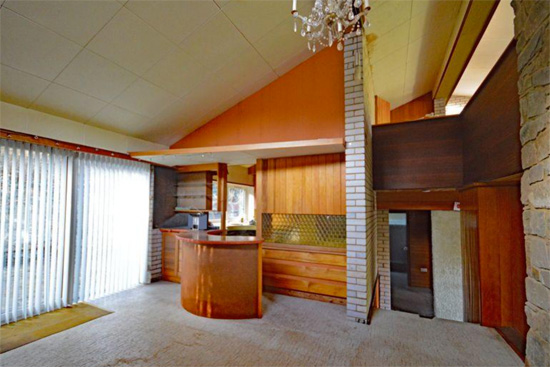 This house is described as a 'fascinating detached four bedroom house' that is loud out over 'a number of levels' right down to some cellar space.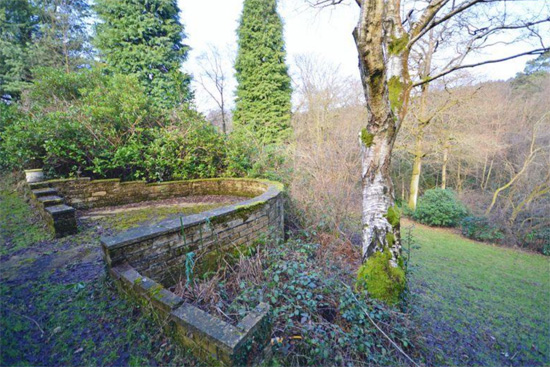 A look at the imagery suggests a house fairly traditional but heavily glazed from the outside, with an interior very much of an era past.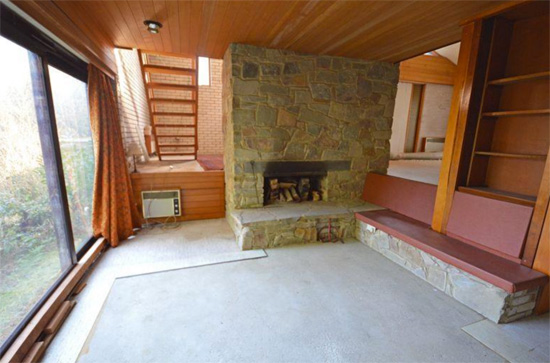 Exposed brick, exposed stone, wood panelling, open space, a period built-in bar, angled and high ceilings, open staircases, a gallery area over the living room and a feature stone fireplace to name just a few striking details. You even get the original bathroom, for better or worse.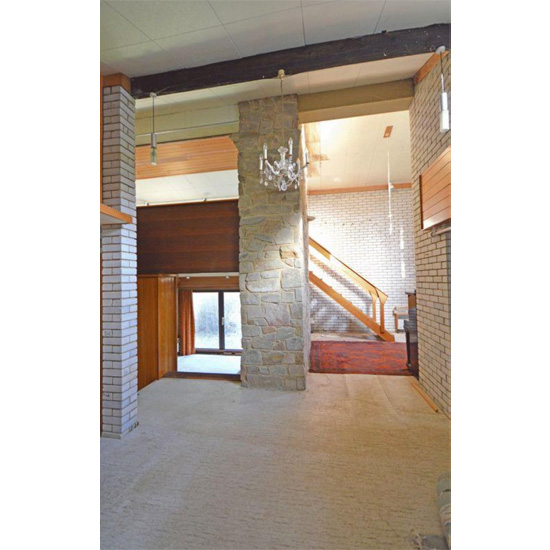 For all of that, the agent is correct in pointing out that this place does need refurbishment or modernisation. Hopefully with many of those key details remaining intact. This is a wonderful building, one that is just in need of some love.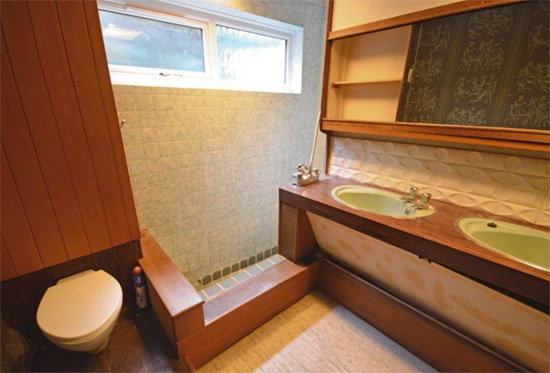 As for that space, that's a tough one to describe. But I'll give it a shot.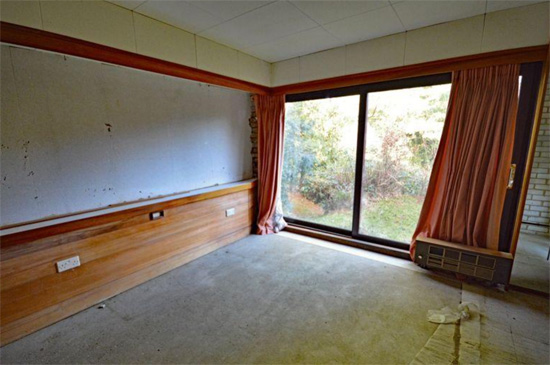 Head up the the path and driveway that goes around the side of the property and you will find a lower level integral garage with cellar / store beyond. There are also steps down to the garage from the house and steps from it above to a terrace area.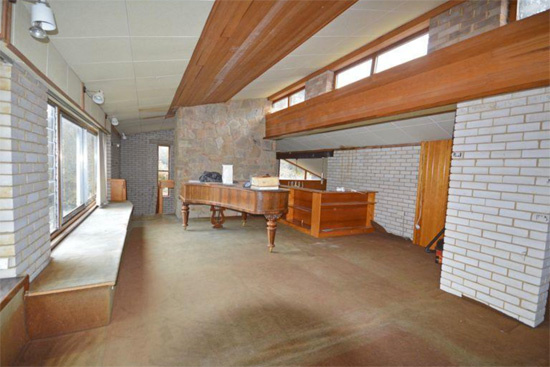 Once inside the main house you will find an inner hallway with cloakroom and access to the reception room. Beyond that is a dining room with bar extending into the kitchen and open to the lounge area with stairs to the first floor.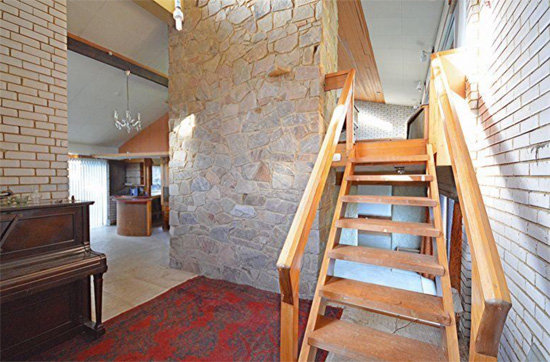 Half stairs go down to the sitting room with fireplace and patio doors to the garden, and internal sliding door goes to bedroom two. A ground floor shower room and bedroom three are also here, with a large master bedroom with dressing room on the first floor. I think that's pretty much everything covered.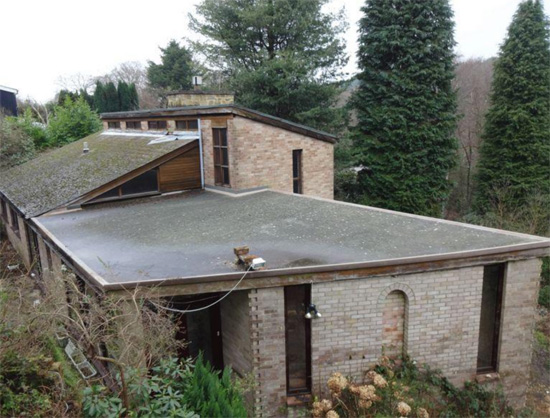 Well, with thew exception of all that land, which, as we said earlier, is something of a selling point in itself.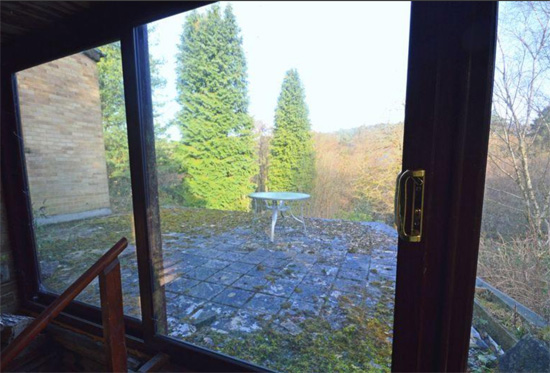 If you want to take this place on, the house is on the market for £675,000.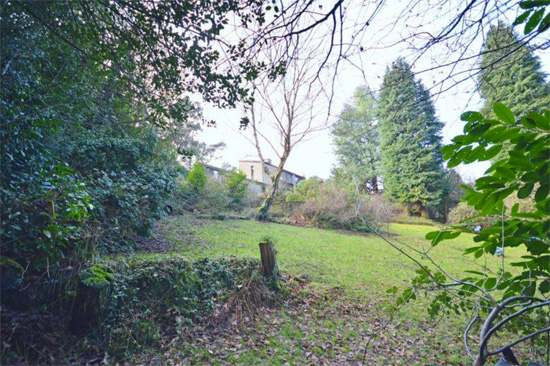 Images and details courtesy of Warren Powell-Richards. For more details and to make an enquiry, please visit the website.
Property Location