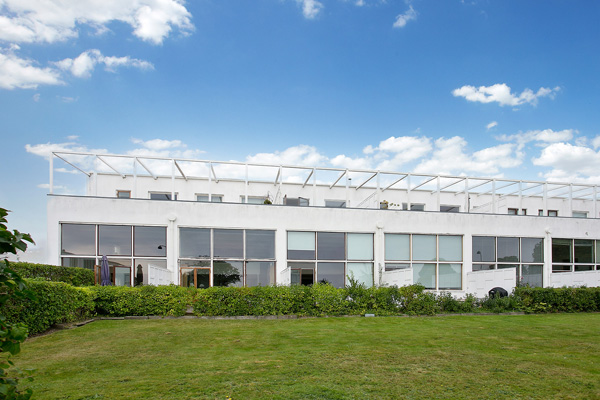 This is just stunning. And of course, there are bragging rights from living in this 1950s Arne Jacobsen-designed modernist townhouse in the Bellevue complex, Klampenborg, near Copenhagen, Denmark.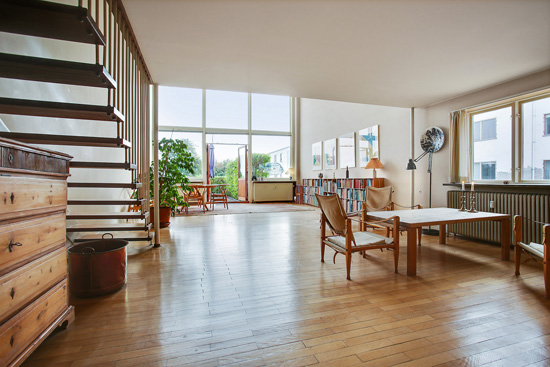 Pretty much in the heart of Arne Jacobsen's earliest and most prominent projects, just outside Copenhagen. That original development was the Bauhaus-inspired Bellavista housing estate, which dates back to around 1935.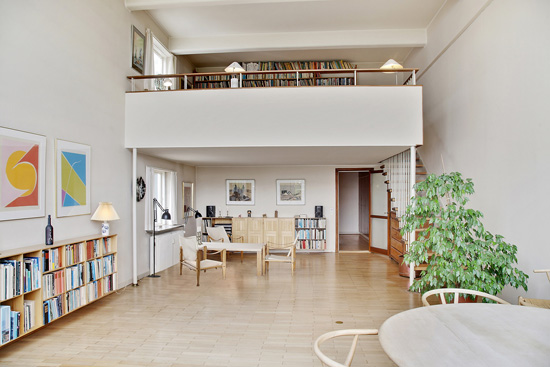 That's not far from a Bellevue Beach, which is one of the most popular beaches in Denmark and a place dotted with lifeguard towers and geometric kiosks which were also designed by Jacobsen around the same time.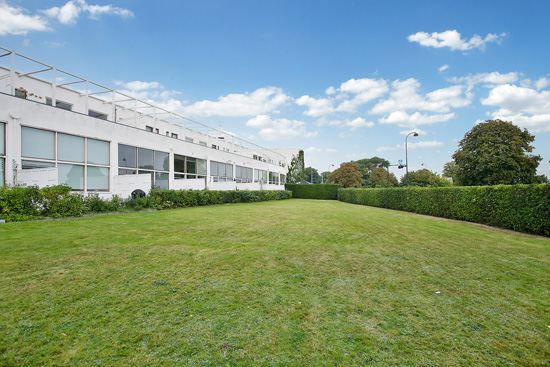 The terraced houses were added in 1952 and of course, this is one example. A glorious one too and like all the others, now listed.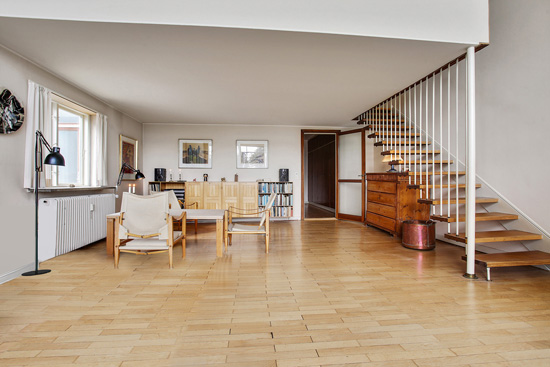 It looks to have been restored or renovated, but without any of the original character or the key original features being lost in the process.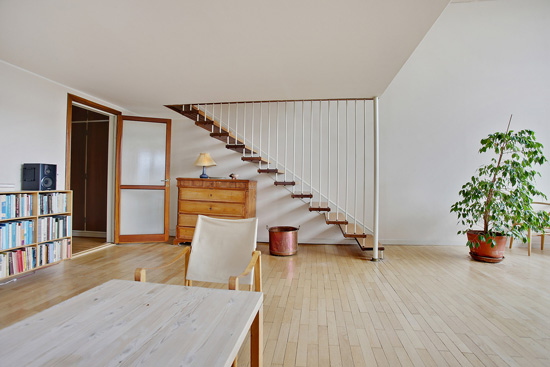 It also looks like the current owner has put in some added value with some period furnishings too. Not that they will be staying, but dressing it like this always helps.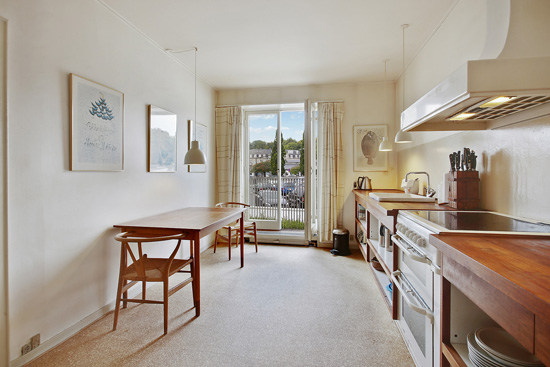 Love the white facade, heavy glazing and that stunning reception area with open staircase leading to the gallery area. The kitchen area is as cool as they come and the main bedroom all the better for being so minimalist.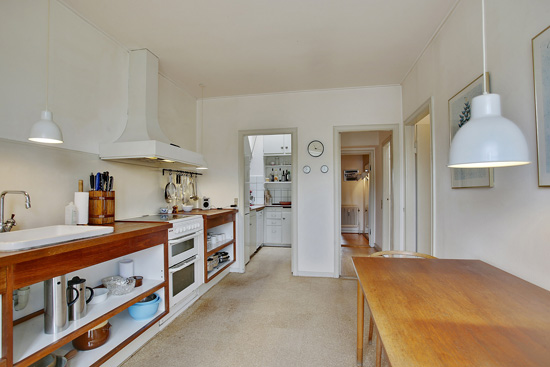 That pretty much covers most of the space, but to recap, you get a living room with stairs to that open floor / gallery area, as well as a hallways with fitted units, a terrace accessible from the living room, a large kitchen with dining area and scullery, the bathroom and two good sized bedrooms.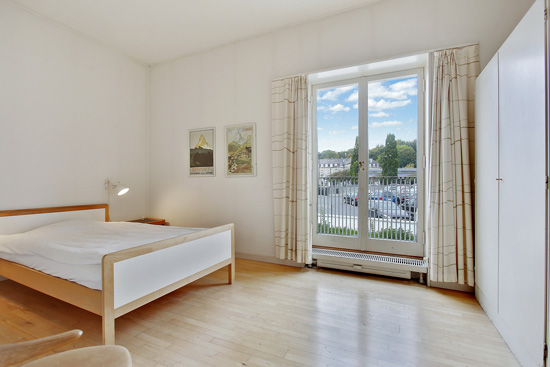 Great natural light from two sides too, along with that marvellous framed view from the heavily glazed living room. There is the possibility of buying some garage space too, should you need it.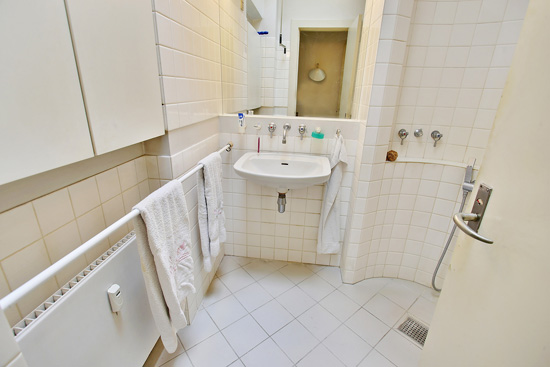 A dream of a living space in the kind of condition you can only hope for. 8,250,000 Danish Krone looks to be the asking price, which works out at around £945,657 at today's exchange rate.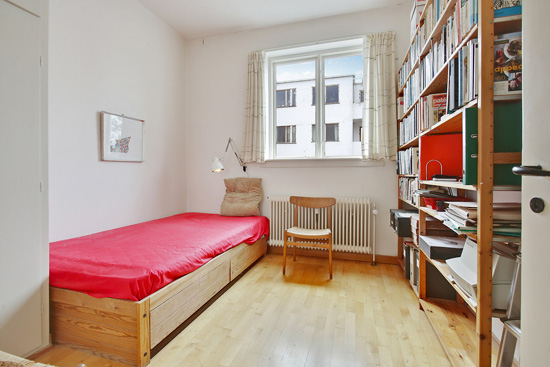 Thanks to Markman for the tip off!
Images and details courtesy of Dan Bolig. For more details and to make an enquiry, please visit the website.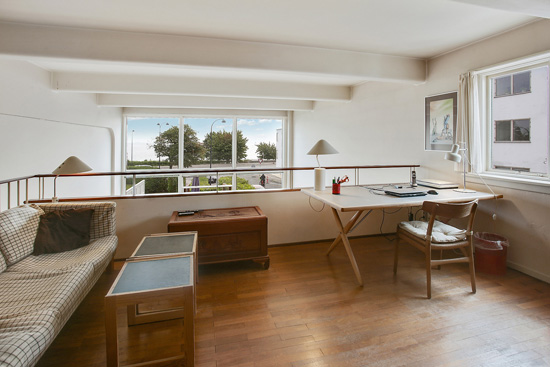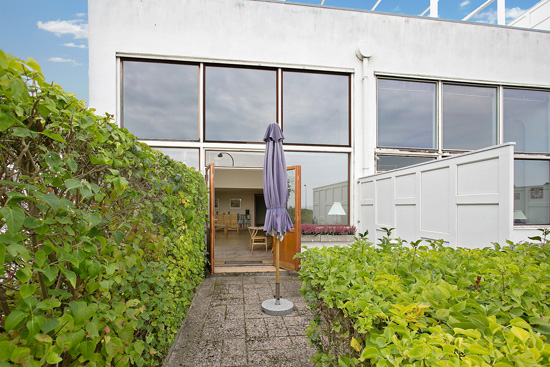 Property Location