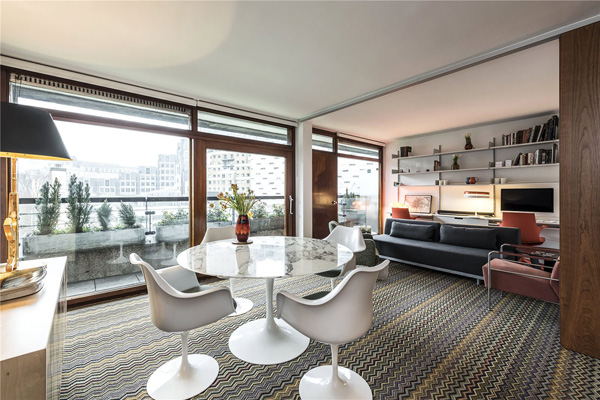 The price of living in this development just goes up and up. But that doesn't stop places like this one-bedroom apartment in Thomas More House on the Barbican Estate, London EC2Y being popular.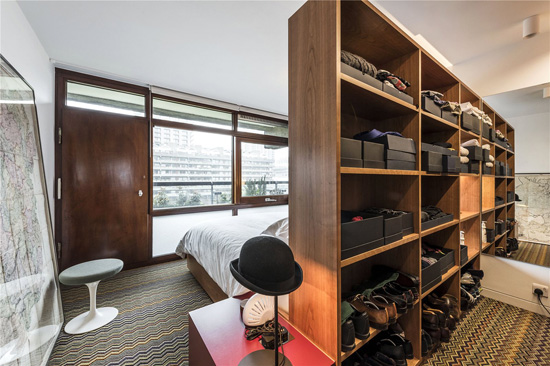 That's because for many, living in the Barbican is the modernist dream. But with so much demand, London house price acceleration and its location for many prime career jobs, those prices are unlikely to stop going up anytime soon.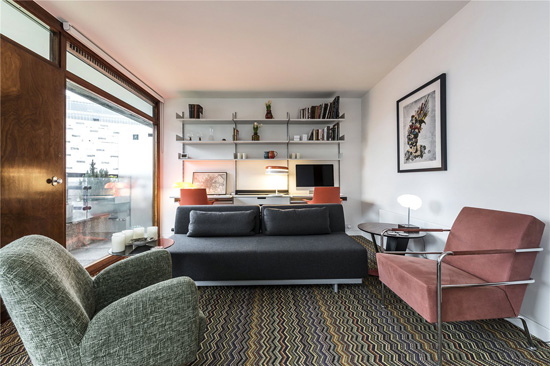 This one pushes up beyond the million pound mark, although that's perhaps because it has just been on the receiving end of an extensive refurbishment.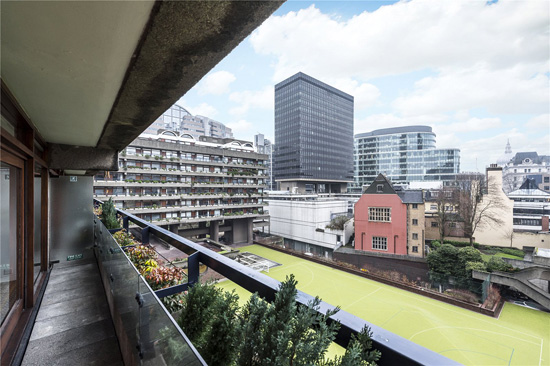 That might set alarm bells ringing and for good reason. The pull of the Barbican is partly down to the originality and preservation of features. Mixed news on that front with this third floor, Type 20 apartment.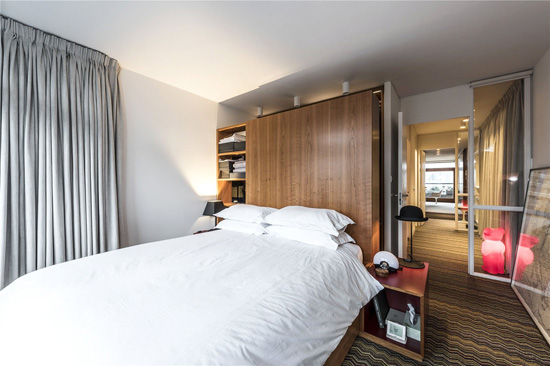 Of course, the building, the windows and doors are unchanged. It looks like the bathroom has been largely maintained too. But the kitchen is described as 'brand new bespoke', which (thankfully) doesn't look out of place here, but it isn't the original units that some buyers would prefer.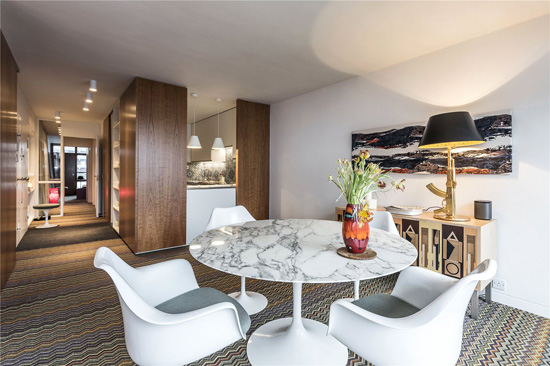 Beyond that, it's all about the finish, which is quite stylised and in the main, carpeted too. Be interesting to know what is under the carpets – perhaps one to ask the seller.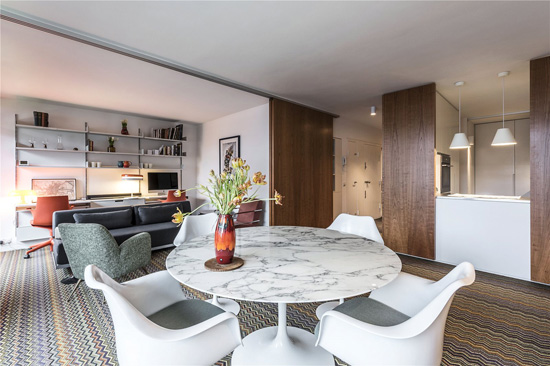 The flat has a large L-shaped reception room with full-length sliding doors to partition if desired and the room also opens onto the south facing balcony with views towards the City of London and a view of St Paul's Cathedral.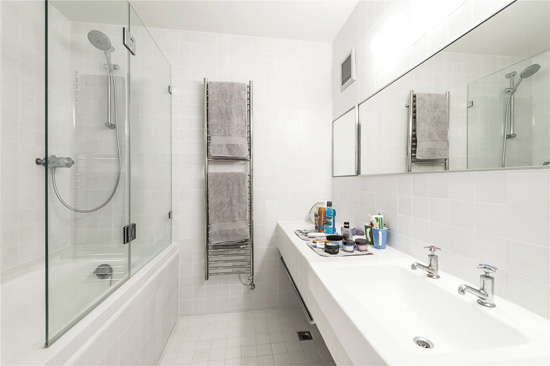 It also has that refurbished bathroom, separate WC and the new kitchen and a master suite with walk in wardrobe and a north facing balcony with views over Thomas More Gardens, the largest of the estate's residents' gardens. You also get direct lift access to the gardens should you need it.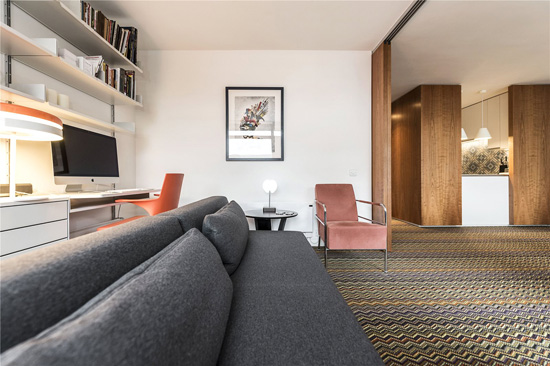 There is, of course, a service charge. That works out at around £3,127pa. But before you consider that, you will need to find the asking price of £1,050,000.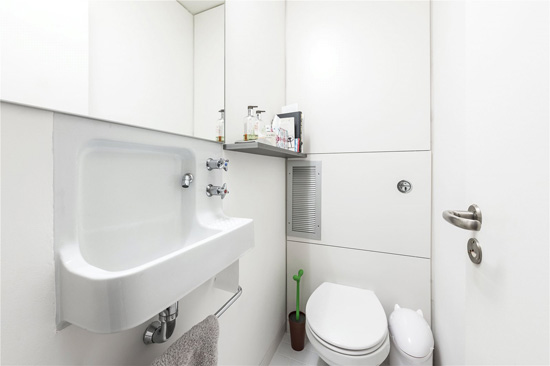 Images and details courtesy of Hamptons. For more details and to make an enquiry, please visit the website.
Property Location