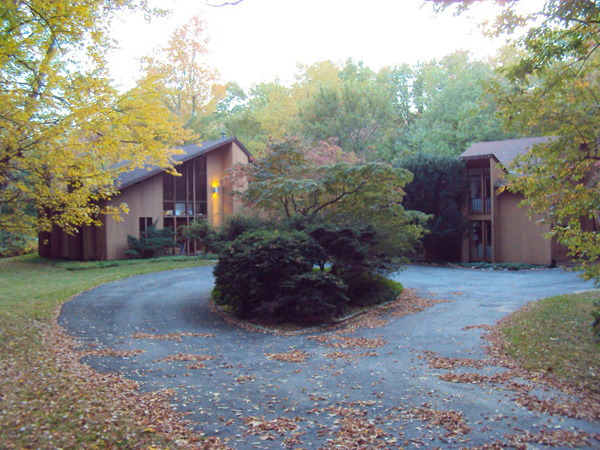 This has to be classed as a renovation project, but the 1960s E.H. Paul-designed midcentury modern property in Greenwich, Connecticut, USA doesn't look like it needs to much to look magnificent again.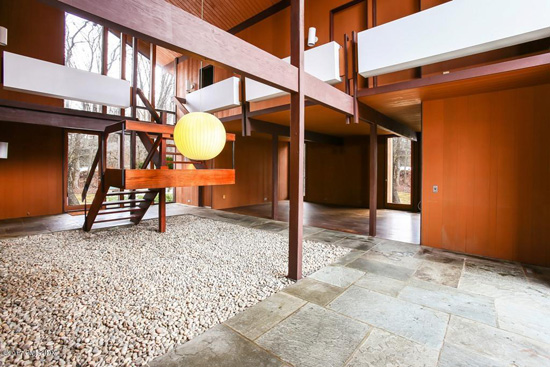 The house dates back to 1965, the work of Greenwich prize-winning architect E.H. Paul and a house that still looks incredibly contemporary today.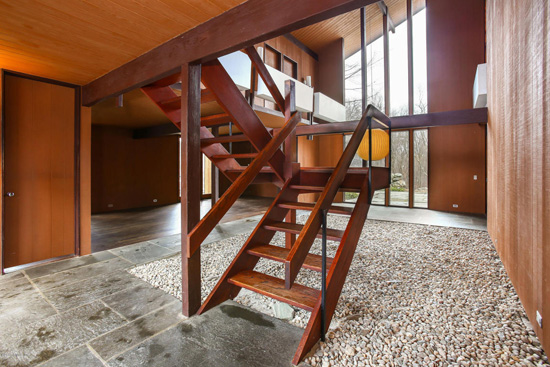 Well, the interior at least. The exterior is still of its era, which isn't a criticism, more a statement of fact.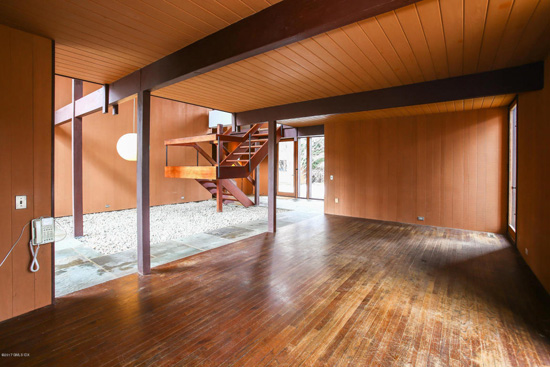 Once inside you will notice those wonderful high ceilings and the large windows that ensure this place is both light and bright within, with some great views too. Also, this is such a dramatic living space.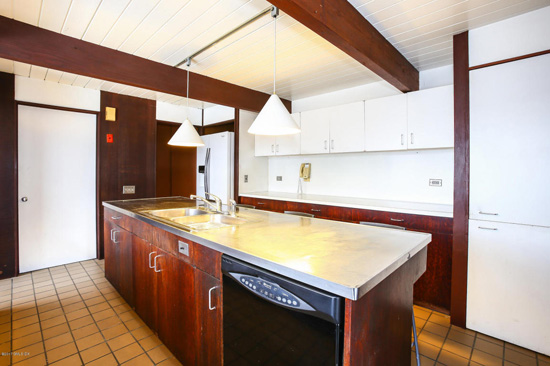 Those high angled ceilings and gallery spaces create that drama, with the beams, the open stairways, built-in units and the wood finishes adding in the style. Nice to see the odd but of period design still dotted about the place too.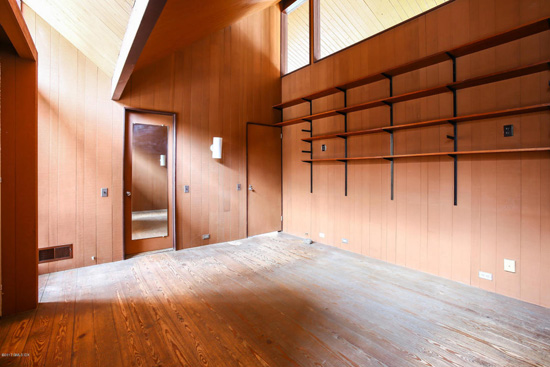 Yes, this place needs bringing back to life and perhaps updating here and there. But not a great deal. That kitchen still works for us, as do most of the main living areas. But there are parts of this place that just might need a closer look and a little more attention to really take it up a few notches.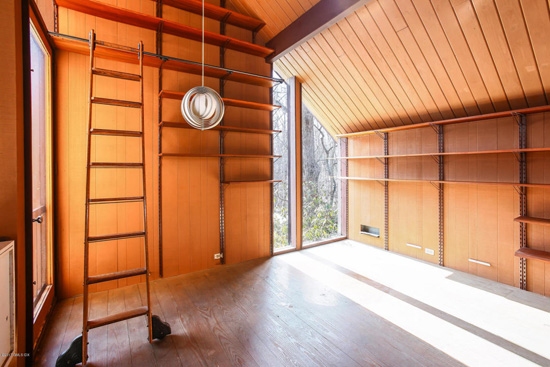 As for space, you are looking at around 2,258 sq. ft. in total, which includes four bedrooms and two and half bathrooms, as well as all that wonderful reception area plus upstairs library with unique shelving system. If you need to work at home, an office too.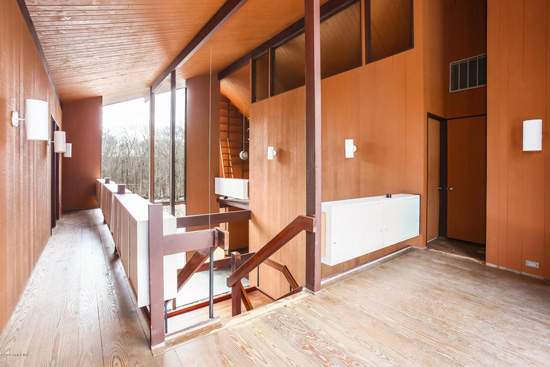 You also get a two-car detached garage too, which has a workshop as well as a large studio on the second floor all plumbed and wired. Oh yes, seven acres of land too, which should guarantee your privacy.
$1,542,000 is the asking price.
Images and details courtesy of Estately. For more details and to make an enquiry, please visit the website.
Via Curbed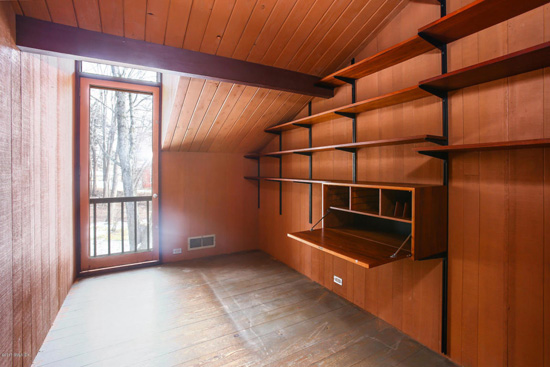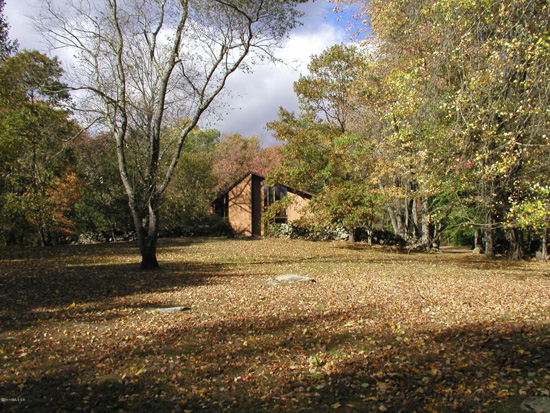 Property Location