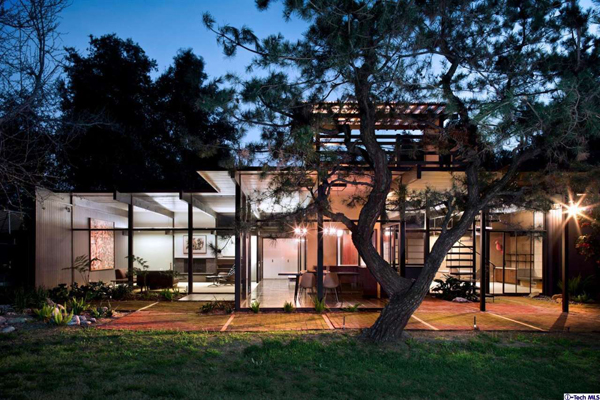 It could be off the pages of a 1950s interior design magazine, but these are shots of The Ken McLeod Residence in Claremont, California, USA in 2017.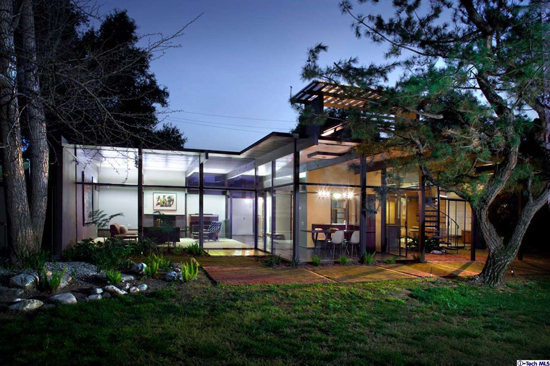 The house actually dates from 1954, the work of Fred McDowell and Rufus Turner, with the latter reworking the rear of the property in 1964. It sounds like the owner might have had a considerable input too, having previously worked with the likes of Criley and McDowell, Richard Neutra, and other modernists of the age.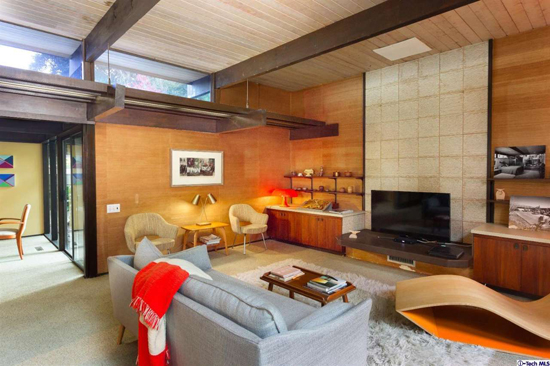 Anyway, it's fair to say that it was a marriage made in architecture heaven.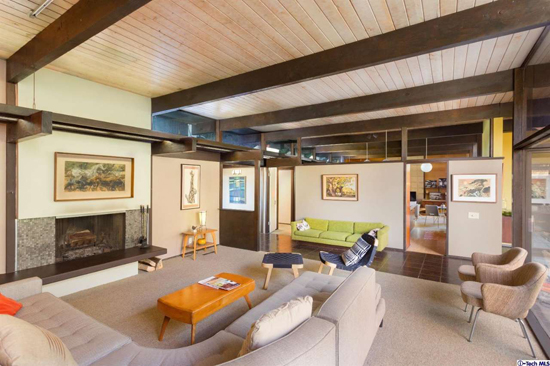 The house is on the market for the first time since 1978. That surprises us, as this looks very much like someone has reworked this place, repositioning it back to its midcentury 'pomp'. Perhaps the current owners have done just that or made sure that this place never really left the age.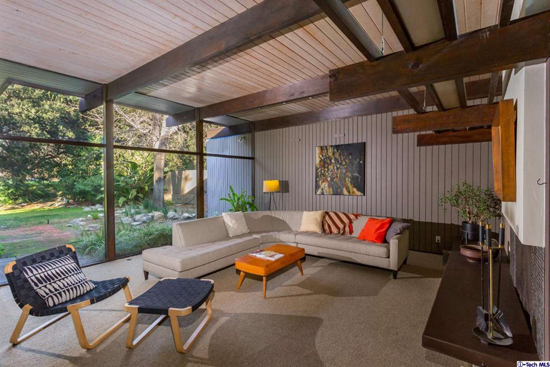 The design itself stands out even before any decorative work. A long, t-shaped design that's big on glazing and bold on beams, with a clean and open feel throughout.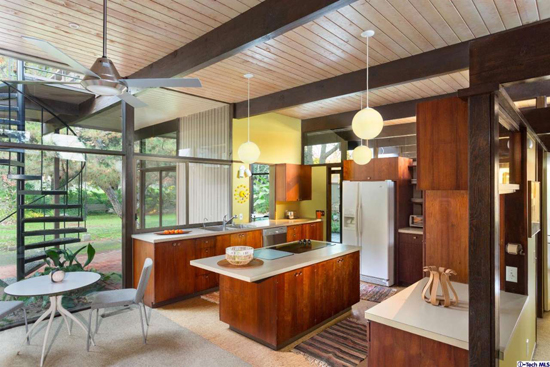 There are four west-facing bedrooms and a 'nearly two-storey-tall' glass living room, dining room, and den for the inside / outside living that this period and its finest architects excelled at. 2,514 sq. ft. is the total amount of living space within.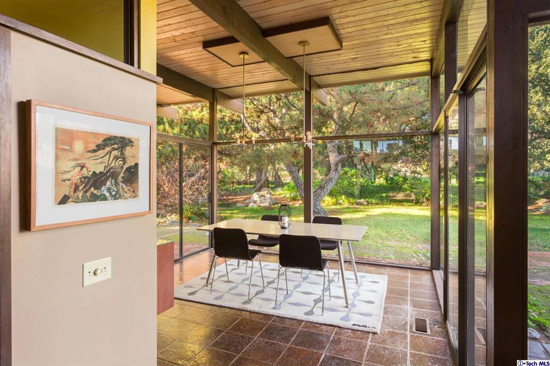 But the finish really does take it to the next level. Of course, filling the place with midcentury furnishings always helps, but beyond that, do check out the partitions, that wonderful kitchen area and the old school bathroom spaces for example.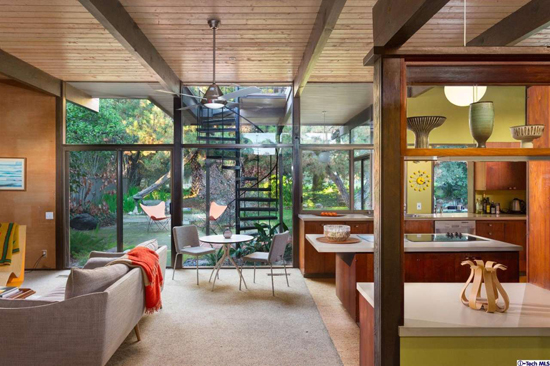 Quite rightly, this place is currently being considered by the County of Los Angeles as a 'Cultural and Historic landmark', so perhaps get in before it gets listed. You never know, that might push the value up (although we can't be sure).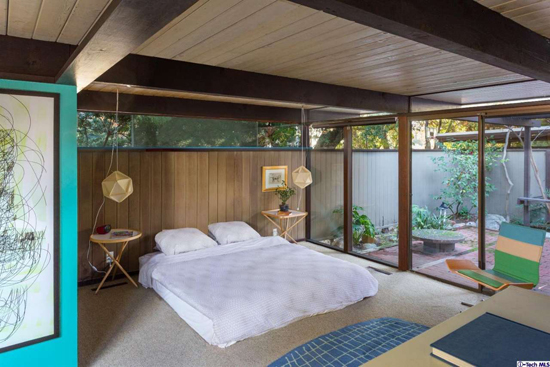 If you do want it, you will need to find something in the region of $799,000.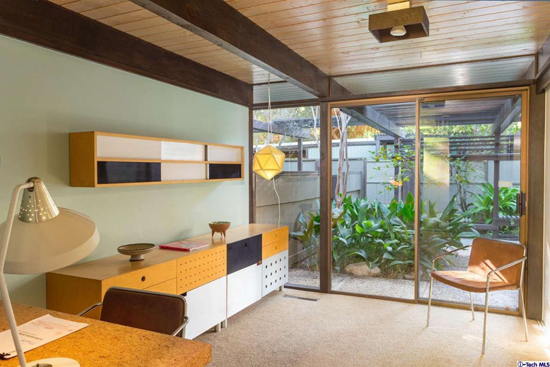 Images and details courtesy of Estately. For more details and to make an enquiry, please visit the website.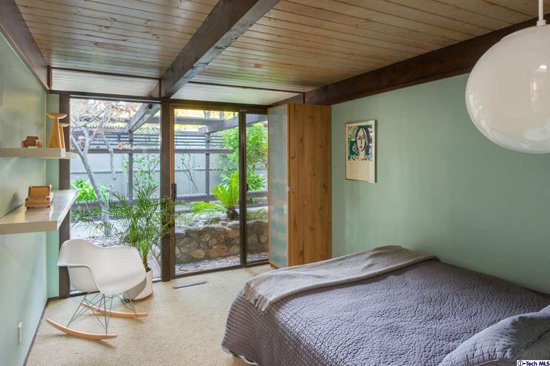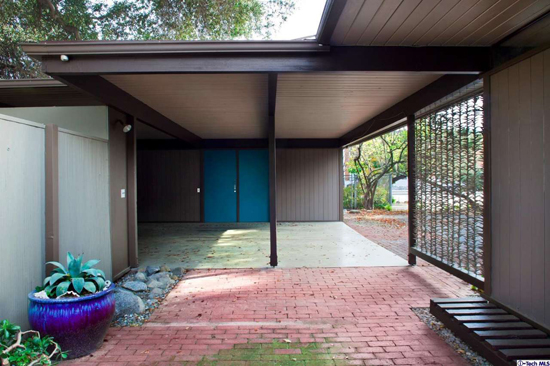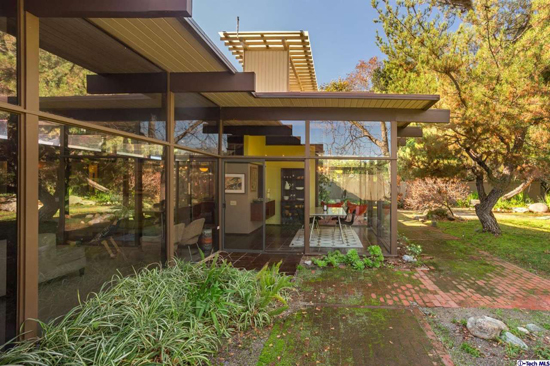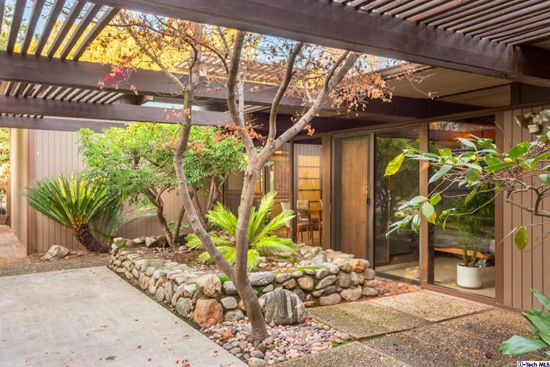 Property Location