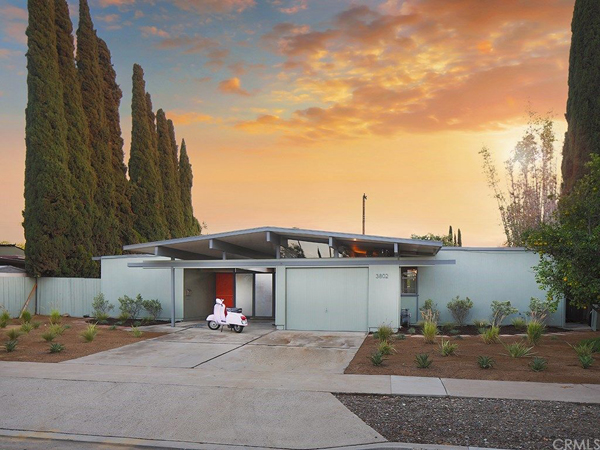 As you probably know, we are big fans of the work of Joseph Eichler and by extension, fans of this 1960s midcentury modern Eichler property in Orange, California, USA.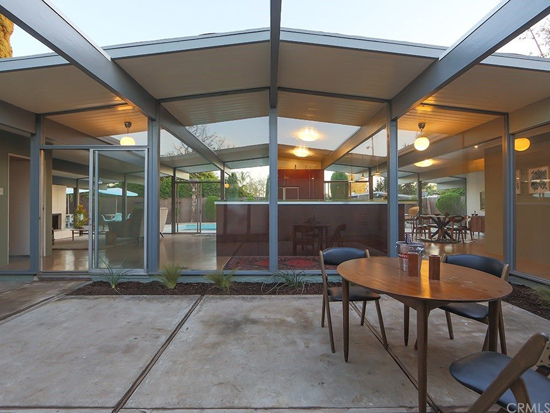 One of the many (now sought after) properties produced by Eichler in California in the mid-20th century, this one, has been renovated extensively, keeping the key 1960s features, but adding in some modern-era comforts.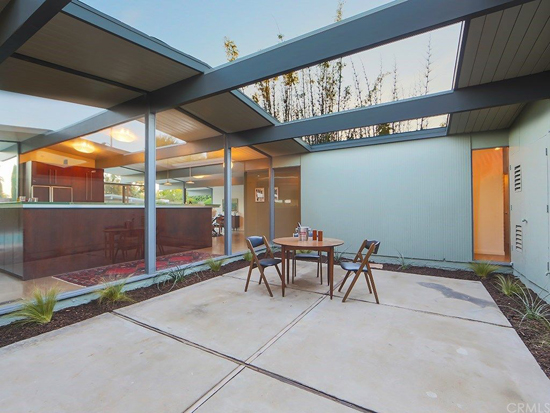 Not that the fabric of the design has been altered. Really, this is all about the finish. The beams, the extensive glazing, the atrium, the outside / inside living and the entertaining space are all, as you would hope and expect, very much in place.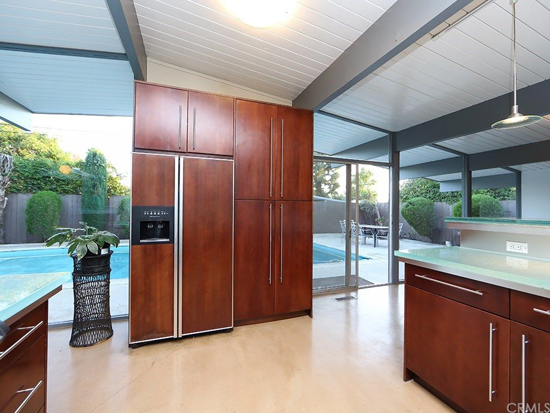 But the updated finish involves a new kitchen at the heart of the house, with access to the living areas and the atrium, clean finishes throughout and some new fixtures, fittings and lighting.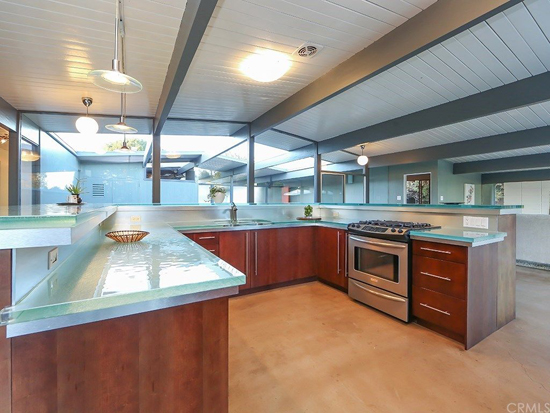 Essentially we are saying 'decor'. If you want to add in some more 'midcentury modern', then simply change the fixtures and fittings and you'll have more of the period.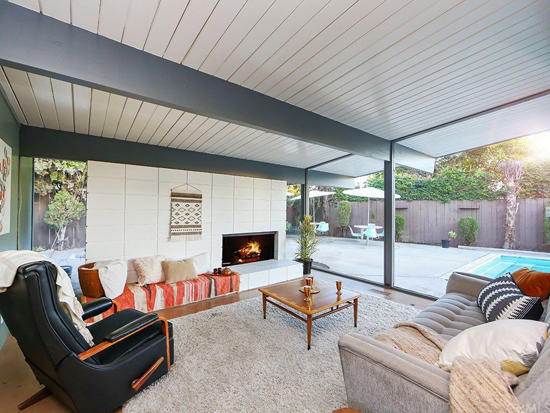 As for space, that covers 2,074 sq. ft and includes the main kitchen and reception area, a separate laundry room and storage area, a 'split-wing' bedroom and four further bedrooms plus an extra 'retreat room' off of the master bedroom.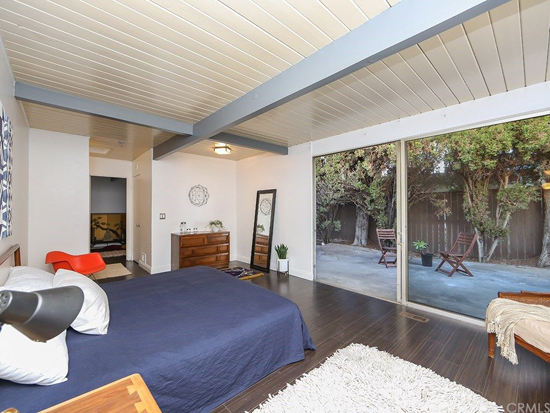 That is only half the story with the outside space being a selling point on its own. The pool, the entertaining / patio area and ease of access from the house means this could well be party central. Or just a great place to hang out.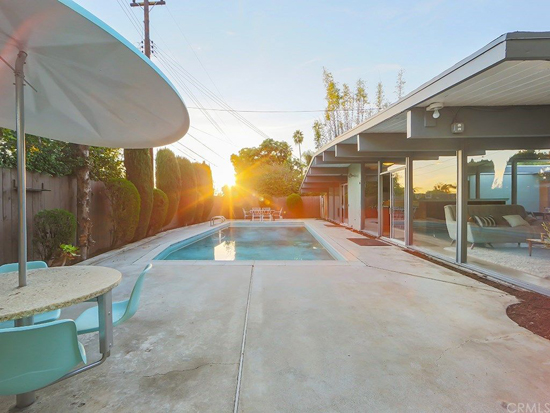 If you want to hang out here, you are looking at a price of $975,000.
Images and details courtesy of Zillow. For more details and to make an enquiry, please visit the website.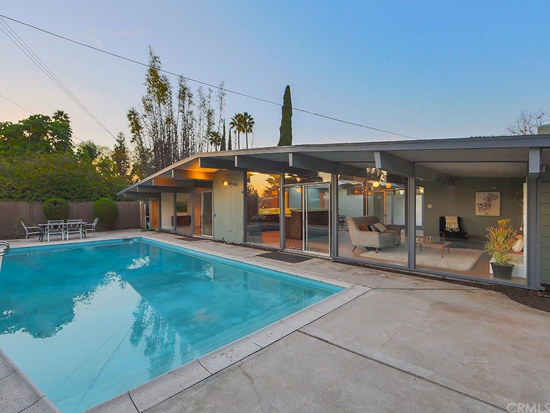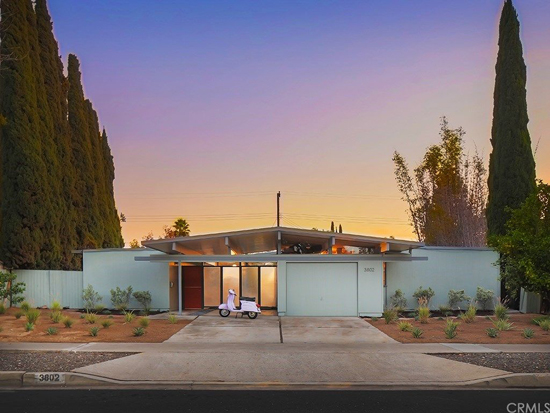 Property Location