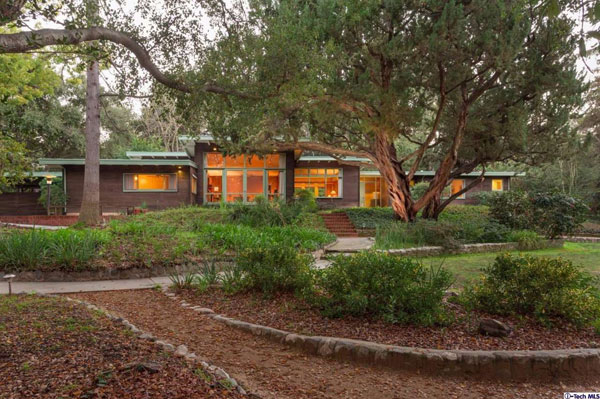 If you are a fan of classic Disney, this 1940s Ted Criley Jr-designed Frank Thomas Residence in Flintridge, California, USA might have significance beyond the architecture.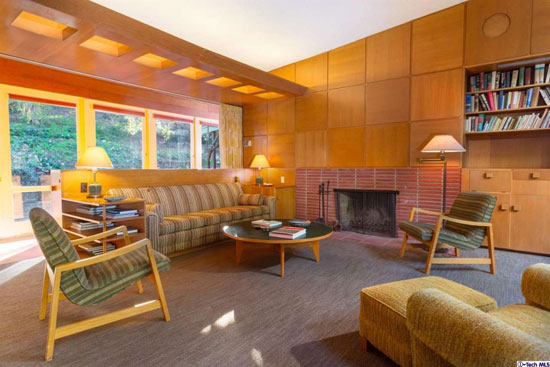 Frank Thomas was one of Walt Disney's 'Nine Old Men' illustrators, the core animators and illustrators behind some of its most famous cartoons. Thomas was behind the likes of the wicked Stepmother (in Cinderella), the Queen of Hearts (in Alice in Wonderland), and Captain Hook (in Peter Pan) to name just a few. So quite a name.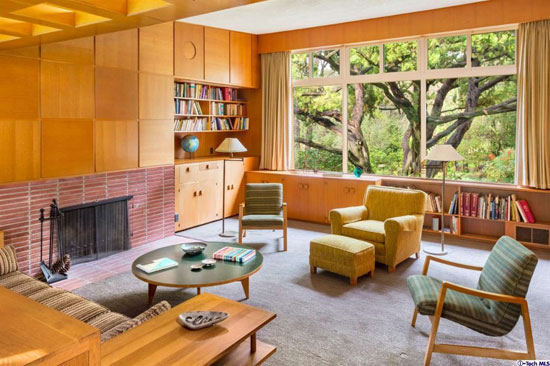 His success no doubt led to prosperity and enough money to build his own home in 1949. This was a collaboration between house owner, architect Ted Criley Jr and landscape architect Garrett Eckbo, based around a substantial list of requirements from Frank Thomas. The end result is what you see here.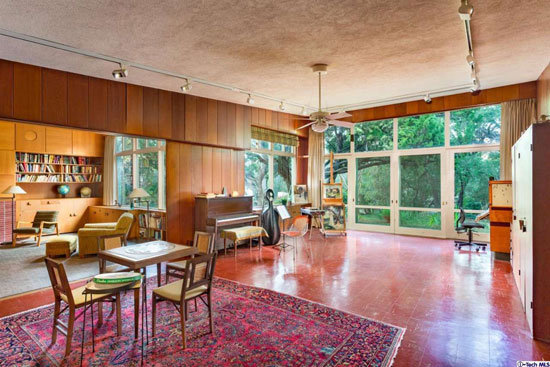 Quite literally. The house looks like a time capsule of the era, with little of the 'rustic modern' property seemingly changed over the decades. With perhaps the exception of a few fittings and furnishings. I suspect that might be down to Frank Thomas living here for some time, only passing away as recently as 2004.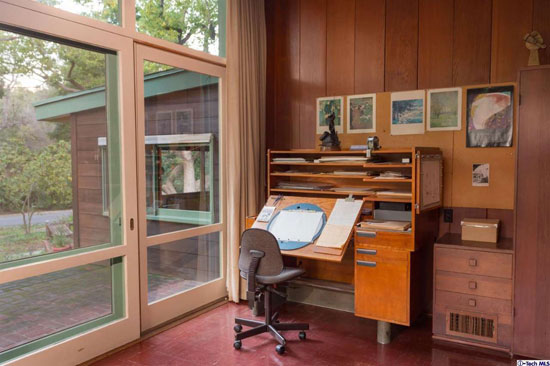 Thomas apparently wanted a house that was 'warm and friendly', as well as 'nestled in the trees' and 'looking as if it belonged there'. Criley's end product was a property of wood and glass, with slanting rooflines and an asymmetrical layout. But at all times one that works with its surroundings.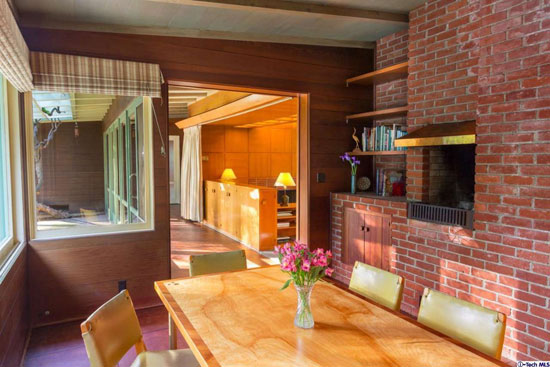 Of course it was a successful build and as a result of both the design and the preservation, this is now on the National Register of Historic Places.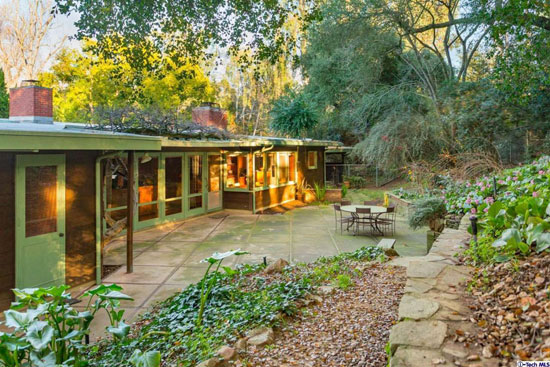 We love all that wood inside, particularly the cabinetry, as well as the open living spaces. Perhaps a little plain in parts for some, but definitely not us.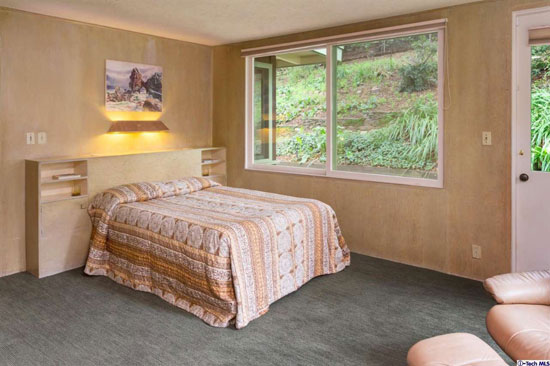 In terms of the space, it has 3,500 sq. ft. in total, with four bedrooms and three bathrooms as well as the open reception space. If you want to get the full picture, check out the images here, with more on the agent's listing.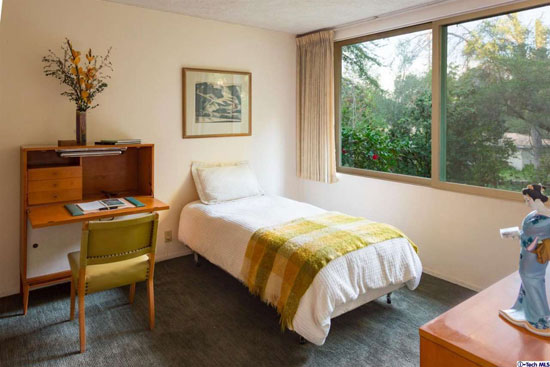 If you want to own the place, you are looking at offers around $3,228,000.
Images and details courtesy of Estately. For more details and to make an enquiry, please visit the website.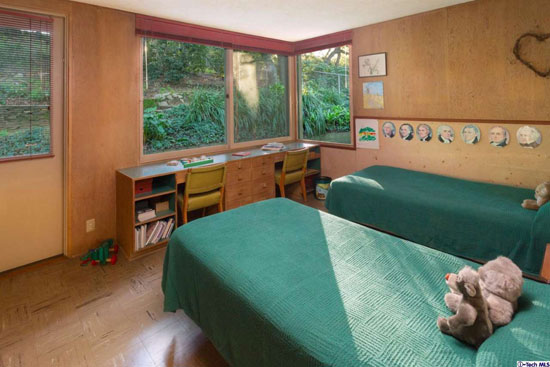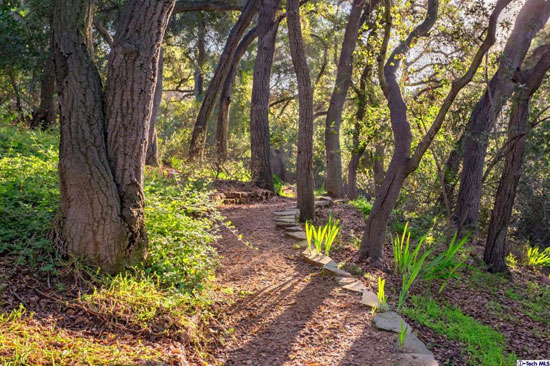 Property Location