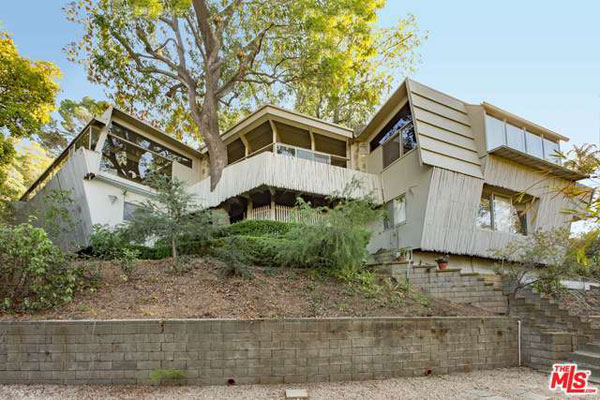 This place is pretty amazing. It's also the 1940s Rudolph Schindler-designed Kallis-Sharlin Residence in Hollywood Hills West, Los Angeles, California, USA.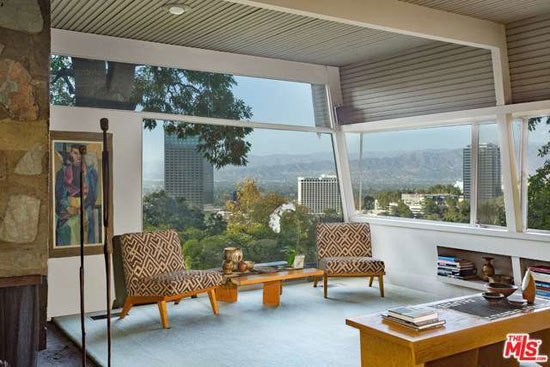 Well, most of it is anyway. That's because two architects have also left their mark on it over subsequent years.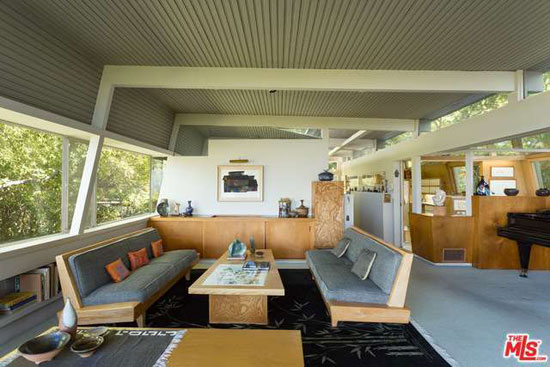 According to the agent, this place (amazingly) dates back to 1946. The work of architect Rudolph Schindler, it was originally designed for artist Mischa Kallis as a home and an art studio.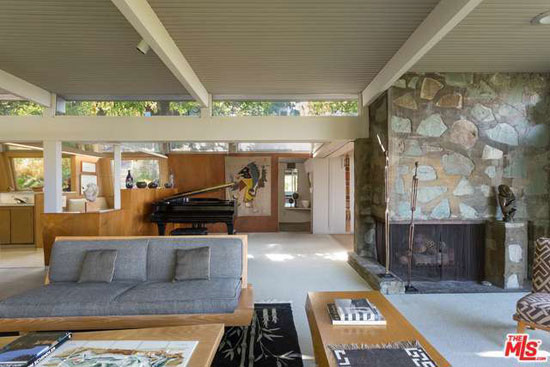 In 1960, Kallis sold the property to his cousin Jacqueline (a concert pianist) and her husband William Sharlin. Both loved entertaining and had a 'growing family', which resulted in the commissioning of Schindler's associate Josef Van der Kar to 'ingeniously' convert an open patio between the main living area and art studio into an entertainment/family room.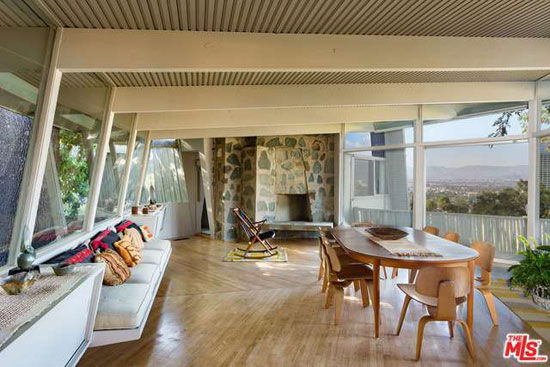 Fast forward a little later and the owners hired architect Leroy Miller to convert the art studio to a new master bedroom and bathroom. That's the layout you have today, described as a 'fully resolved work of architecture' and certainly not a house that looks to have been reworked on two occasions.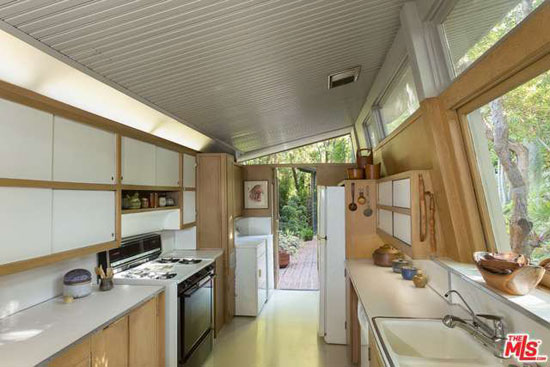 Indeed, the design is now the City of Los Angeles Cultural Historic Monument #860, which is testament to all involved in it over the years.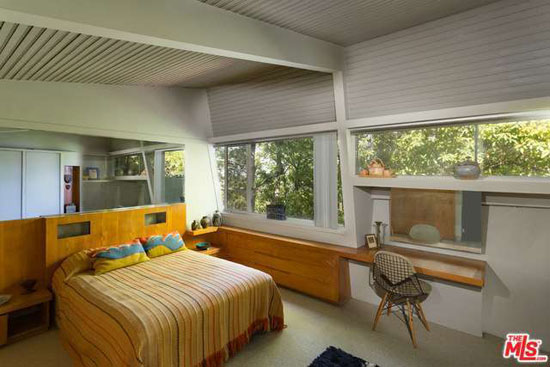 Regardless of its history, this is quite a place inside and out too. The angular architecture of the exterior really does catch your eye instantly. Bold now, no doubt groundbreaking back in the mid-1940s.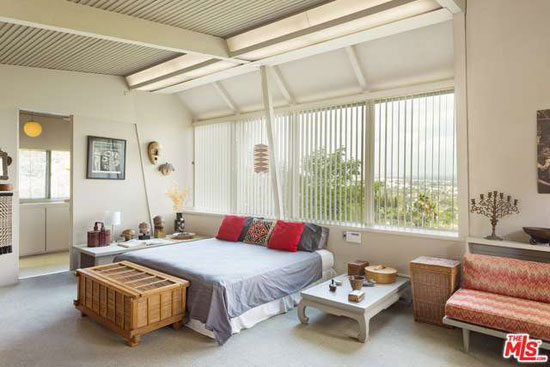 Once inside and the 'wow' factor continues pretty much throughout the house. The glazing frames some amazing views of the city, while the beams and the exposed stonework, including the fireplaces, add in some midcentury cool. Nice to see those angles still at work inside too, which just make the whole layout more interesting and attractive.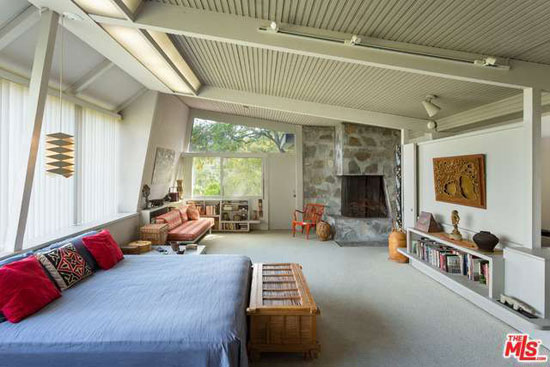 So many amazing fixtures and fittings in here too. We can only assume a good number of these are original. If not, someone has really gone the extra mile to recreate the past. We suspect the former. The built-in units in particular are incredibly practical and stylish.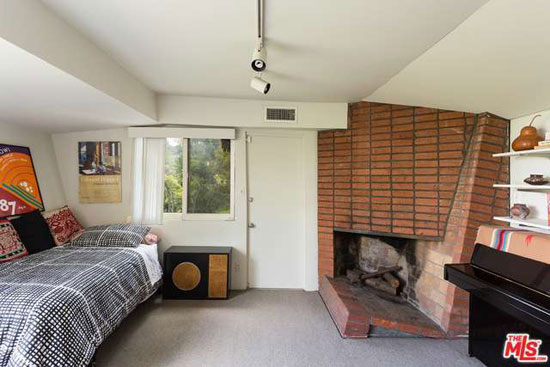 The layout gives 2,873 sq. ft. of space, with four bedrooms and two bathrooms, along with a substantial living room, study / office, breakfast area / kitchen, dining area and family room over two levels. There's also a garage and what looks like a detached space too, which could be anything from a shed to a studio. if it is a shed, it's probably the most hip shed we've ever encountered. But more likely, this is some far more grand.
$2,595,000 if you want this as your next home.
Images and details courtesy of Estately. For more details and to make an enquiry, please visit the website.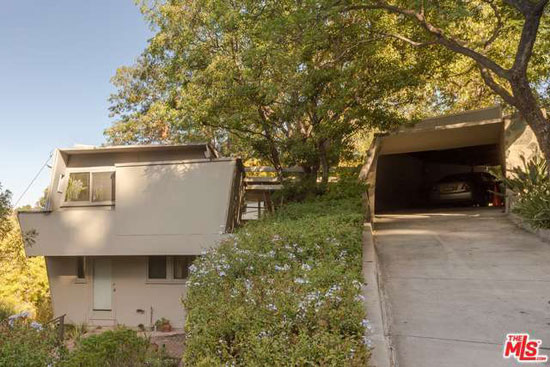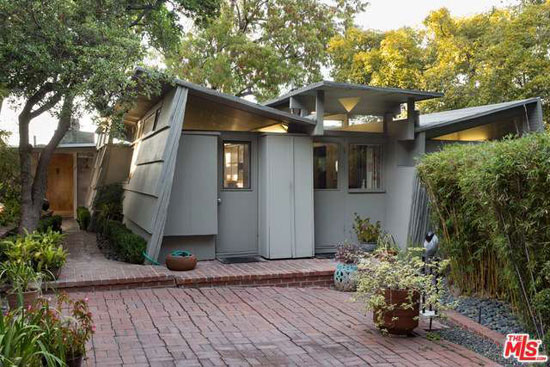 Property Location