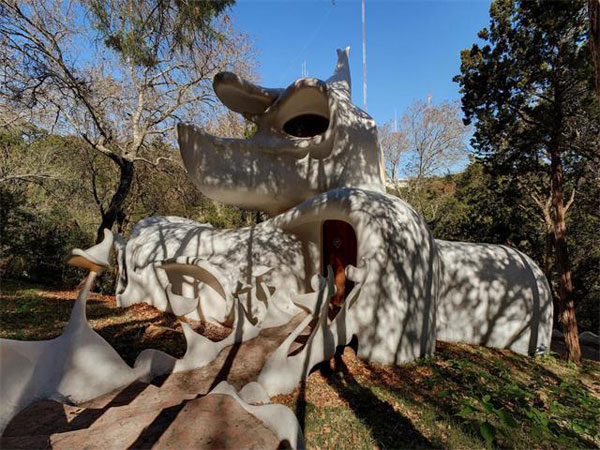 How does the idea of something weird and wonderful grab you for your next home? If it does, you need to have a look at the Bloom House in Austin, Texas, USA.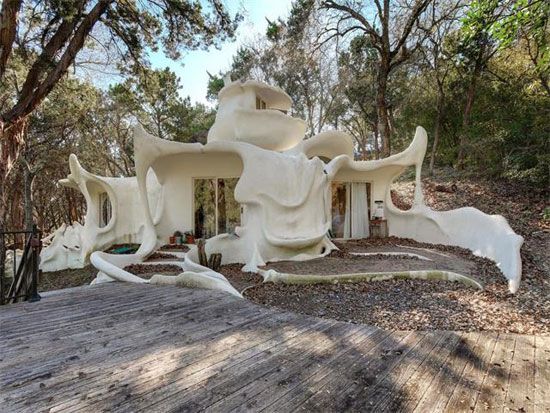 A bizarre house that is part sculpture and part living space. Ok, this is all living space, but the fact that this place has been exhibited at the Museum of Modern Art points to it being the most 'arty' property we have ever featured on these pages.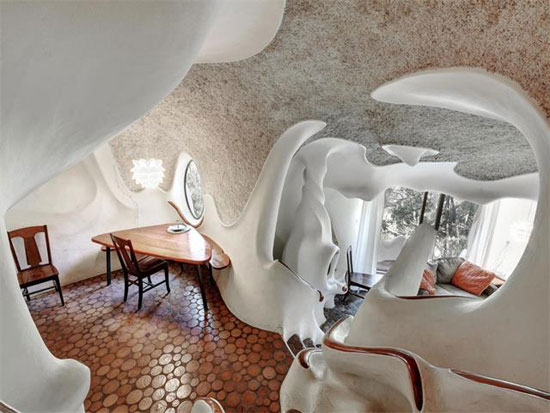 Built in the late 1970s, the house was apparently built by 'visionaries' looking for 'a more natural and peaceful way to live/ They found it on a two-acre plot, with the sculptors behind it then creating the frame, following on with the walls and eventually the fixtures and fittings of a liveable home.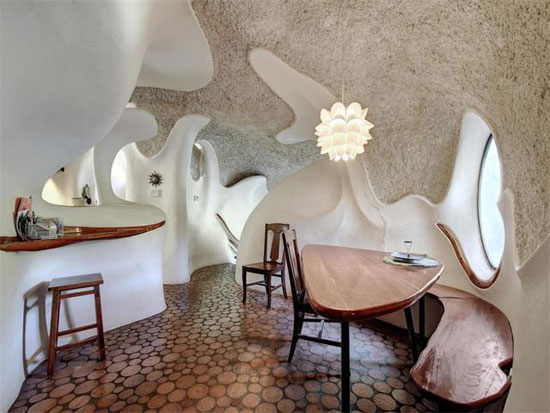 The end result is actually a house. Have a look round and you will find a bedroom, a bathroom, a kitchen, living / reception areas, stairs and of course, a front door and patio area. In a way, this is still traditional living.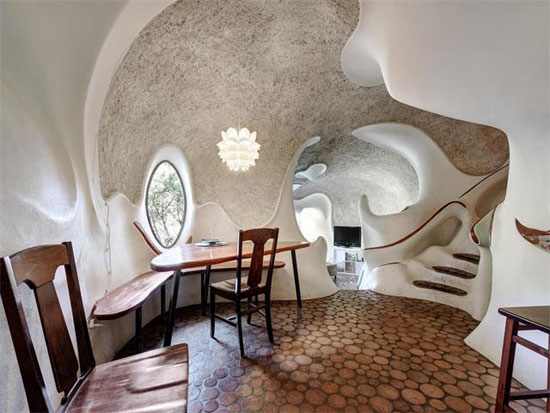 But the 'space age' look of the place sets this apart from (almost) everything else out there. We say 'almost' because this does have the look of the Flintstone House in California, which is also on the market right now.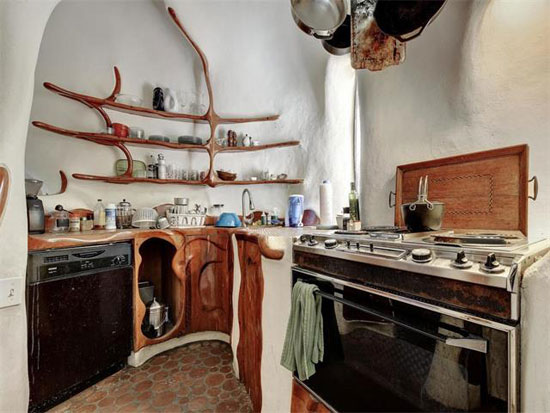 According to the agent, this house has been featured in many publications, as well as that exhibition at the MoMA. It is also 'visited by onlookers from around the world', so be prepared for visitors if you do opt for this property.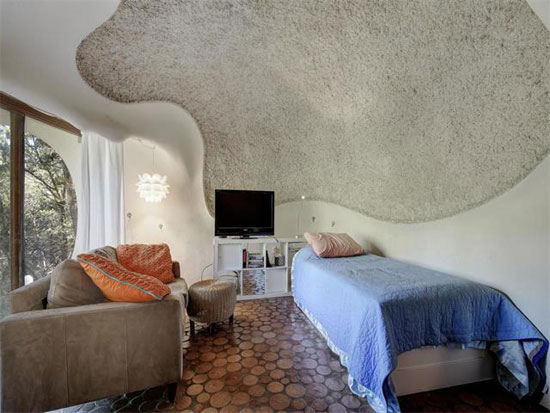 Before you do, check the bank balance, as this is up for $695,000.
Images and details courtesy of Estately. For more details and to make an enquiry, please visit the website.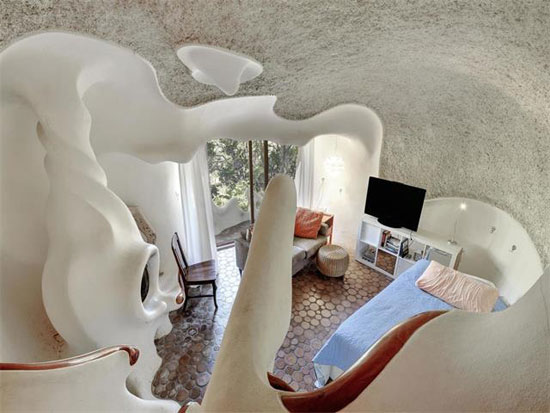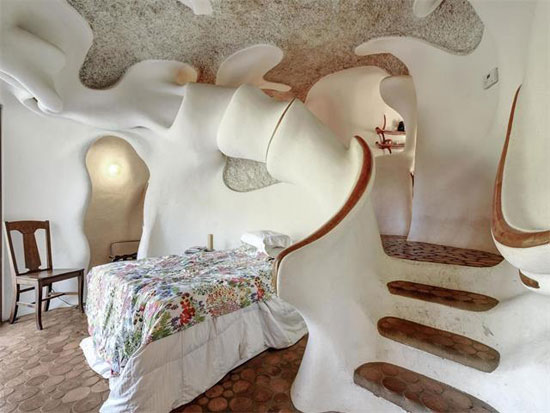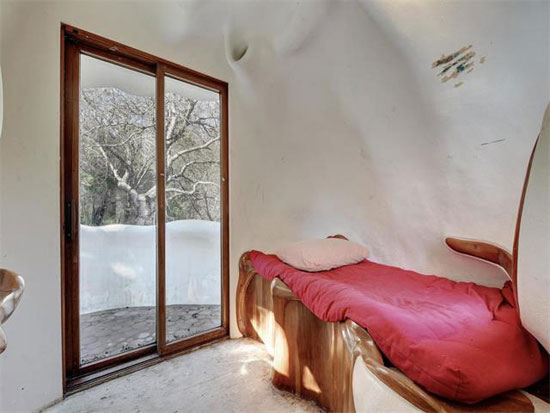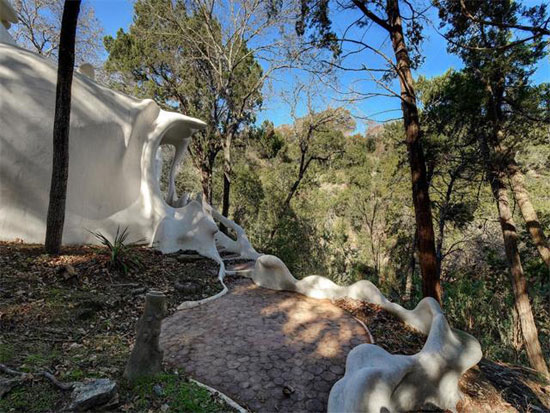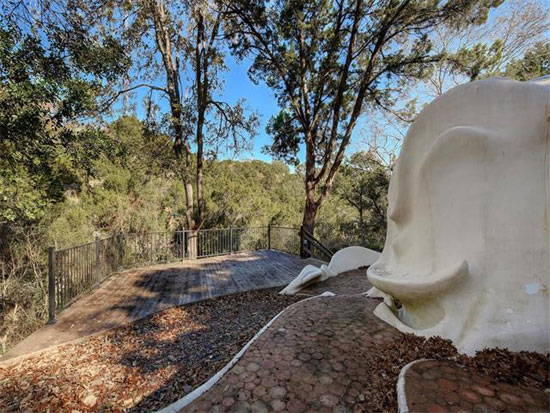 Property Location