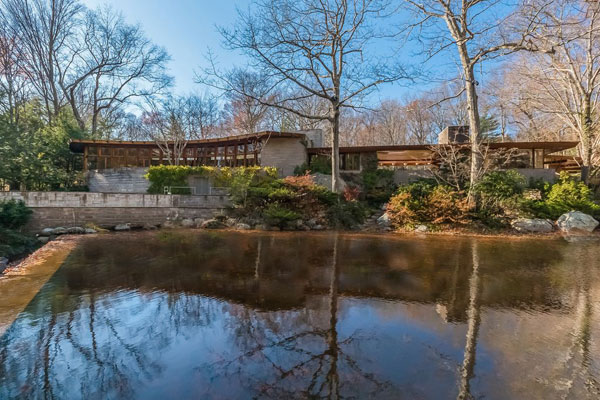 Always special when something like this comes up for sale. Although you will need to be pretty affluent to consider buying the Frank Lloyd Wright-designed Tirranna in New Canaan, Connecticut, USA.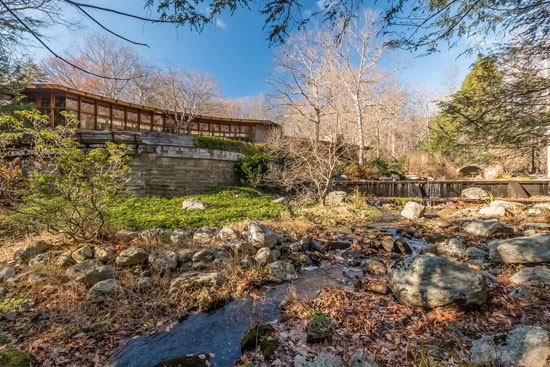 Described by the agent as a 'masterpiece', this particular FLW build dates back to 1955, with a name that's apparently Aboriginal for 'running waters'. That's for good reason.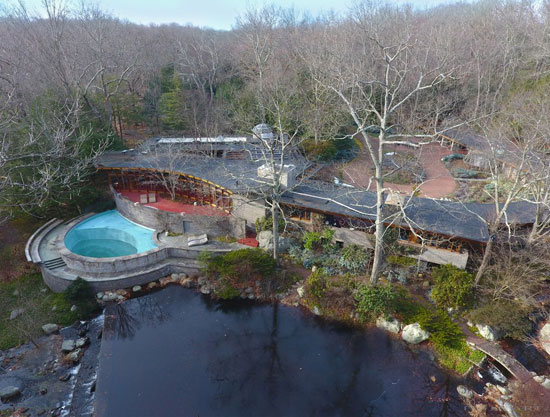 This house site above a waterfall and is surrounded by 15 acres of land, including the original gardens and plantings designed by Frank Okamura and Charles Middeleer.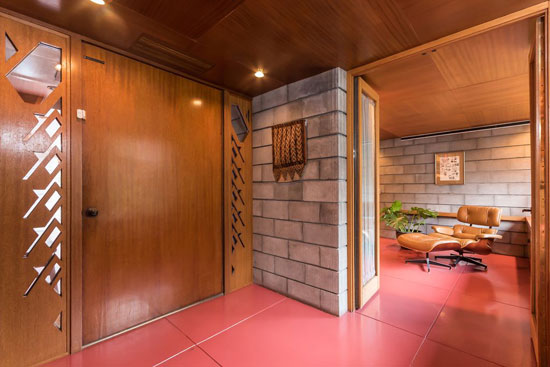 It looks like something of a time capsule at first glance too. But that isn't the case. This house has changed hands in the past and if you look past the exterior (something we struggle to keep our eyes off), then you will see an interior that's almost 'box fresh'.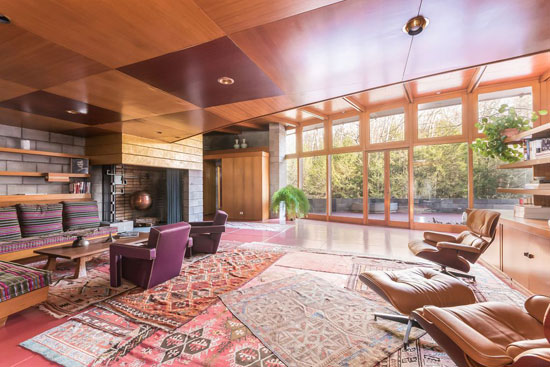 The agent adds that this is 'impeccably maintained', but it looks like it has been restored to a high degree too. Almost everything inside has a perfect finish.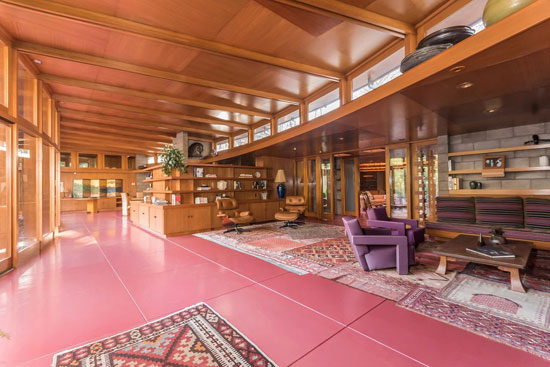 Of course, the details from the original build are intact, including the walls of glass, the gold leaf chimneys and of course, all of that lovely wood. Cabinets aplenty here, not to mention wood ceilings, fire surrounds, shelving, office space, the wonderful kitchen area and so much more.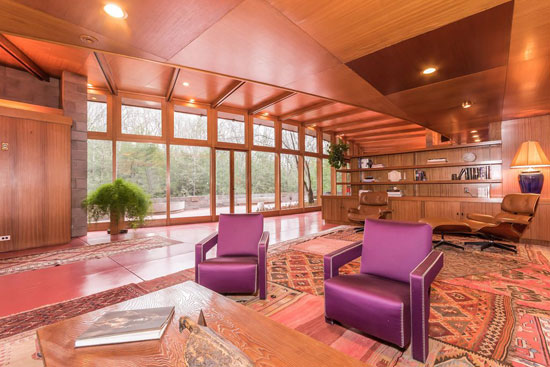 Of course, the furnishings are probably worth mentioning too, although I'm not sure just how much of that would be included in the sale. So best not to get too excited on that front.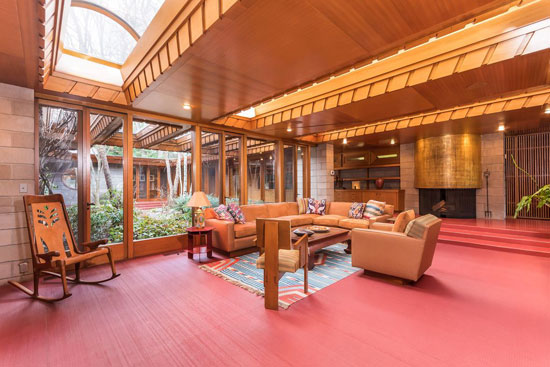 As for space, this horseshoe-shaped house has plenty of that. 6,917 sq. ft. in fact, which includes seven bedrooms and nine bathrooms, not to mention the likes of a rotating rooftop observatory with telescope, an interior courtyard, a caretaker's suite and a guest studio. Of course, lots of lovely open reception and other sittings rooms too as well as what looks like a good amount of office / working space too.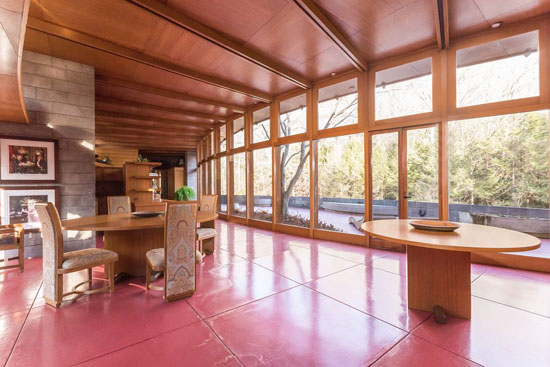 Outside we already mentioned, but you can also add in a pool, tennis court, culture paths through the woods and the interior courtyard. Pretty much your own little world.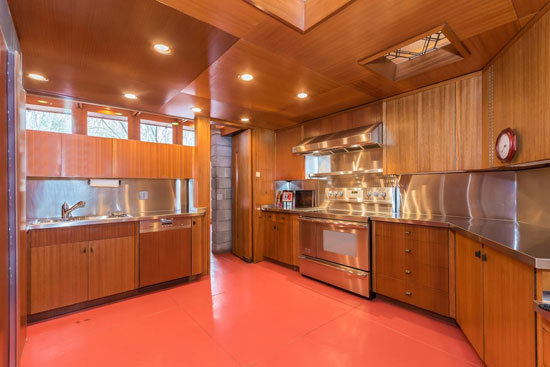 The listing has so many more images on it, so do check those out to get the full picture of this place. It really is something amazing. If you want it, you will have to dig deep. This has an asking price of $8,000,000.
Images and details courtesy of Zillow. For more information and to make an enquiry, please visit the website.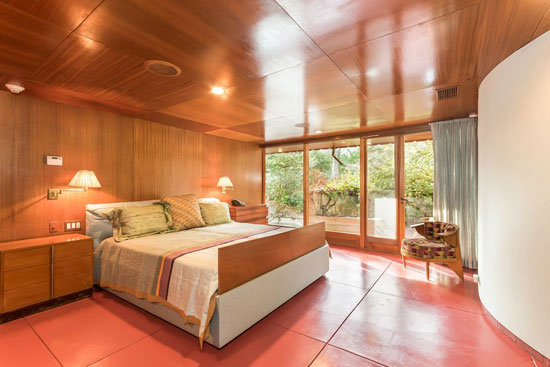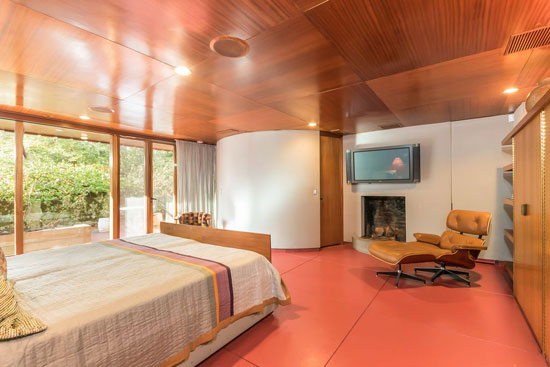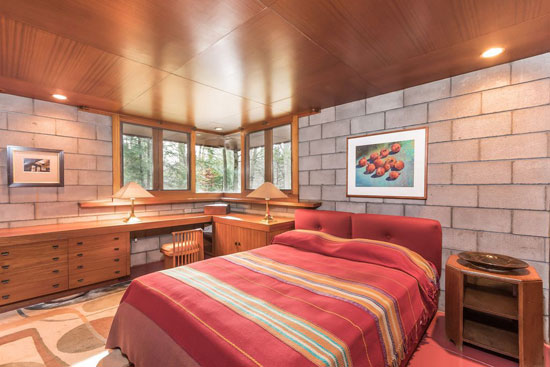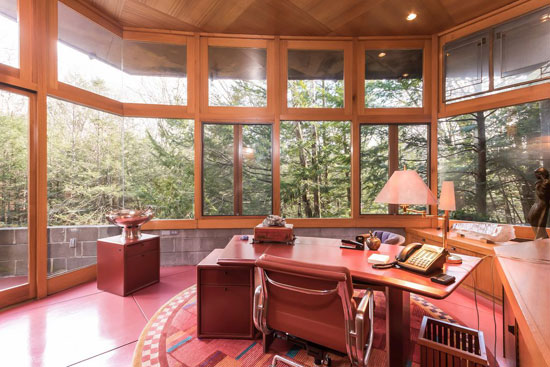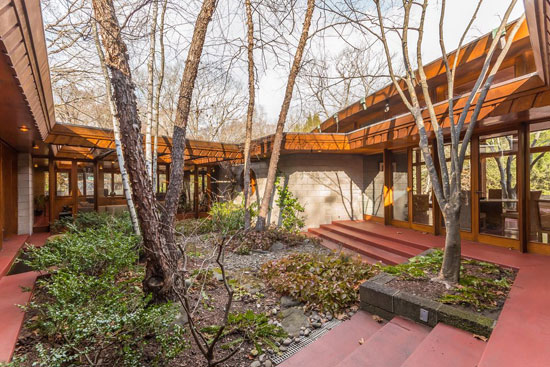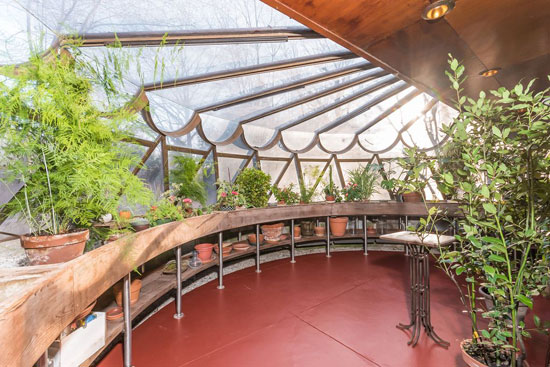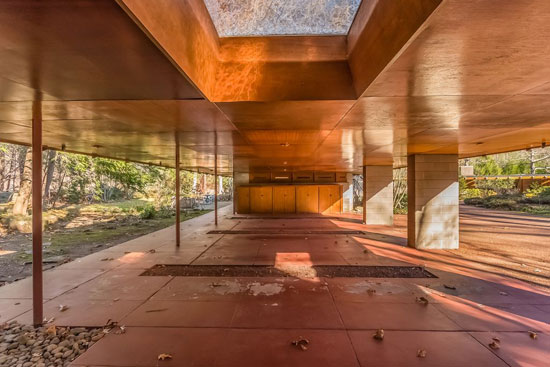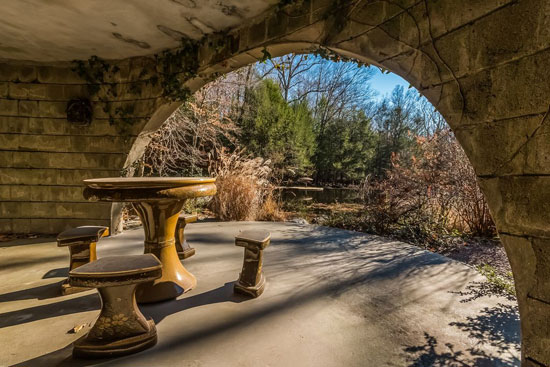 Property Location