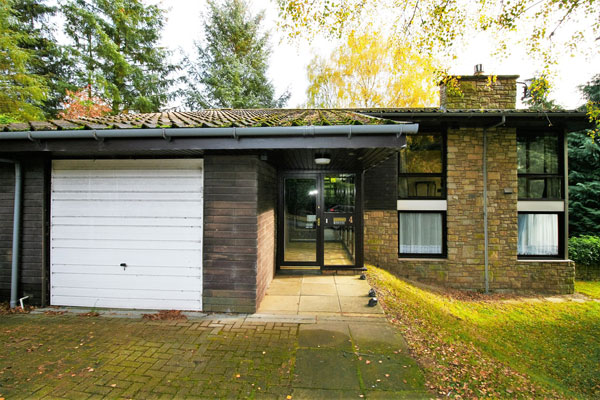 I can think of two reasons to move to this location. Firstly, to support Gala Fairydean Rovers Football Club, which has the best modernist stadium stand you will ever encounter and secondly to live in this 1970s modernist property in Galashiels in the Scottish borders.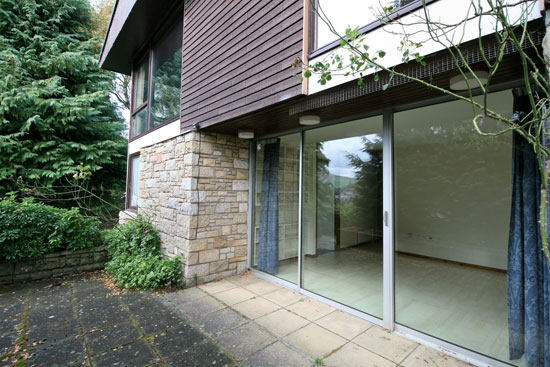 The only downside is that it the house might have sold. It isn't down as sold on the agent listing, but a deadline has passed for offers. We obviously do not know if acceptable offers came in, so do check with the agent if this place is of interest.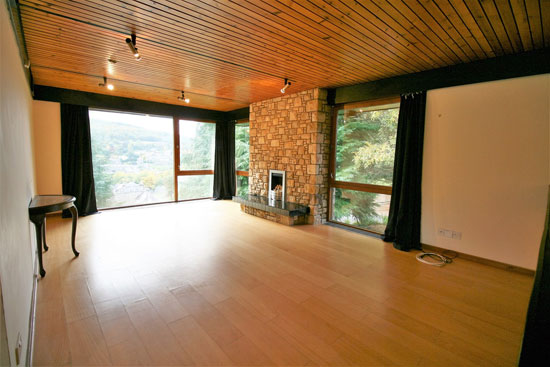 It might well be if you like the idea of an interesting modernist house in a great setting and with an asking price on the affordable side.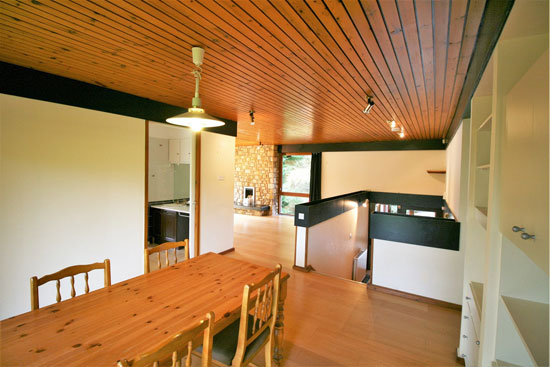 We think it is a 1970s build, perhaps late 1960s, but around that era anyway. And in some ways, little has changed here.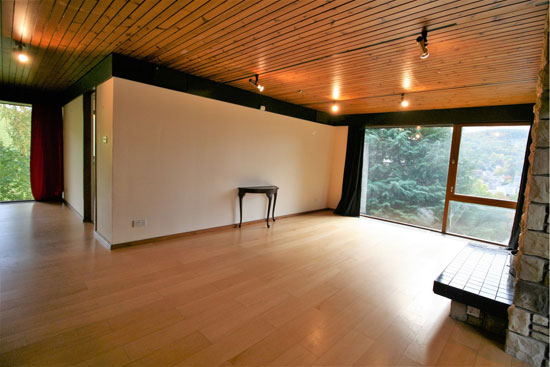 Yes, there are some rooms that have been updated, the kitchen and bathroom space most obviously. Other rooms have been lifted by some new decor. But the heart of the house is still as originally designed and built.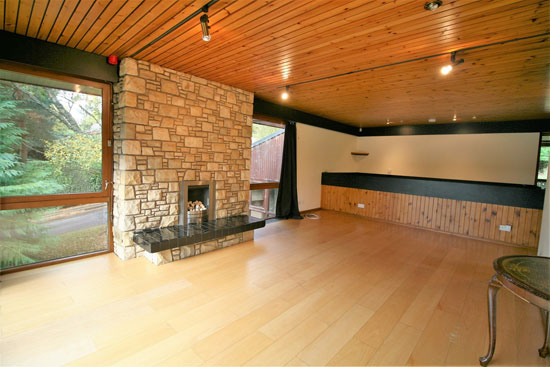 We love the large windows, the ceilings, the open layout in the reception areas and the 'upside down' nature of the property, ensuring you get the views during the day from the living room. Nice retro fireplace too.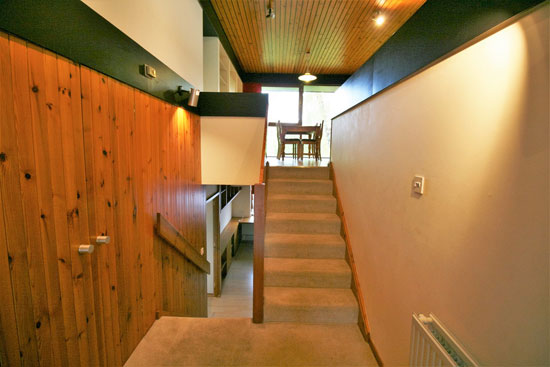 The space is described as 'bright, spacious and adaptable' and generally in 'good order'.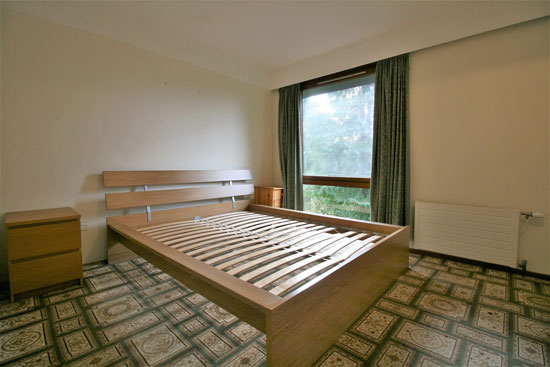 As for layout, three bedrooms are on the lower floor, along with an open study, a family room and a bathroom.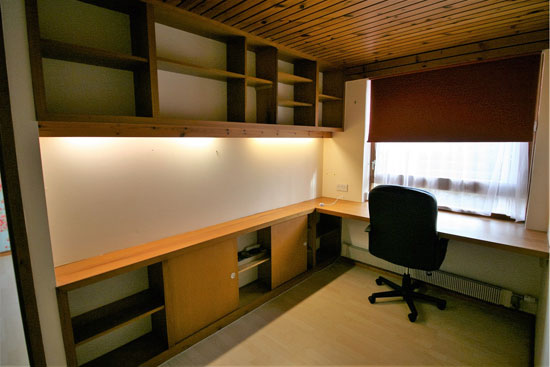 Head to the upper floor and you will find the main living area with open plan lounge area and dining space, plus the master bedroom with en-suite, a kitchen breakfast area and a utility leading out to the back garden.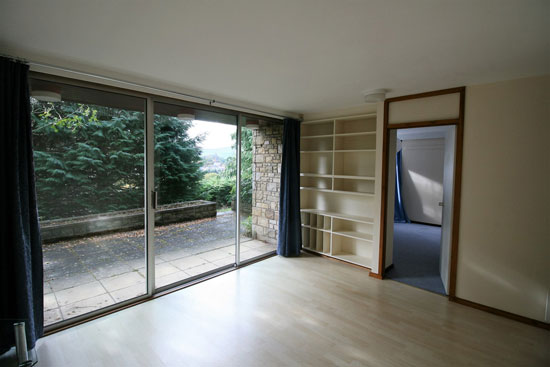 Outside space too, with a garden and garage, as well as a great outlook south across the town and towards the surrounding countryside.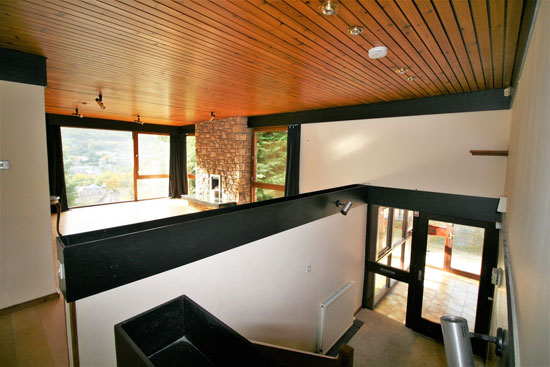 £250,000 is the asking price.
Images and details courtesy of Purple Bricks. For more details and to make an enquiry, please visit the website.
Thanks to Alan for the tip off!
Property Location