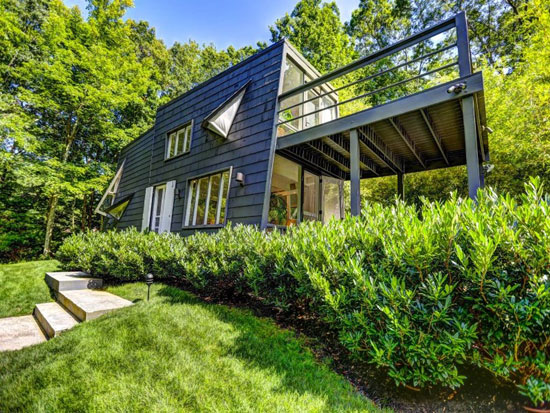 Looking for the ultimate getaway? You might want to buy a Lotto ticket on the off-chance it funds this 1960s Andrew Geller-designed beach house in Sag Harbor, New York, USA.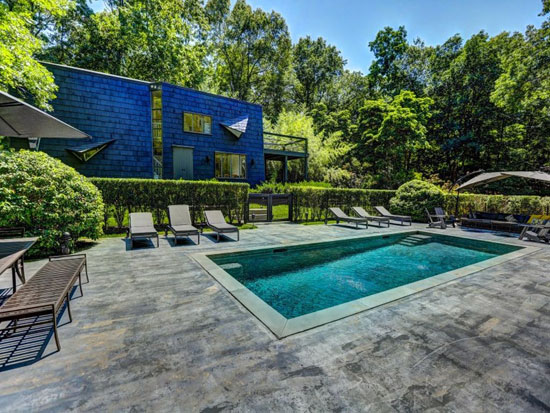 Andrew Geller was noted for his distinctive, modernist beach houses from the mid-1950s to the middle of there 1970s, all of which can be found (or at least, the ones still standing) on the coastlines of New York, New Jersey, and Connecticut.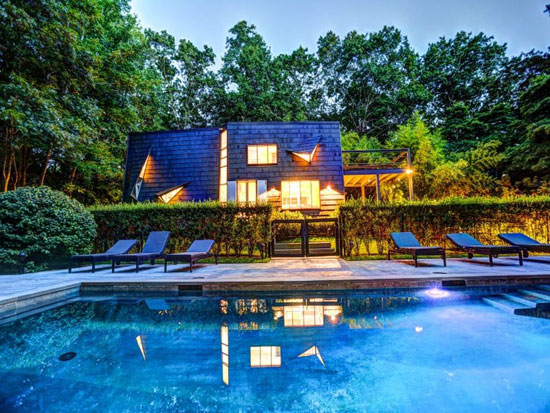 This one obviously does survive, helped along by a recent renovation by interior designer John Bjornen and landscape designer Joseph Cornetta. Dn't let the word renovation put you off.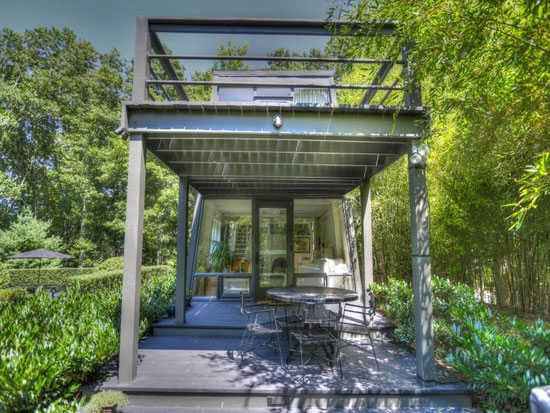 An original photo can be found on the agent's listing which shows that the place hasn't changed massively in terms of structure.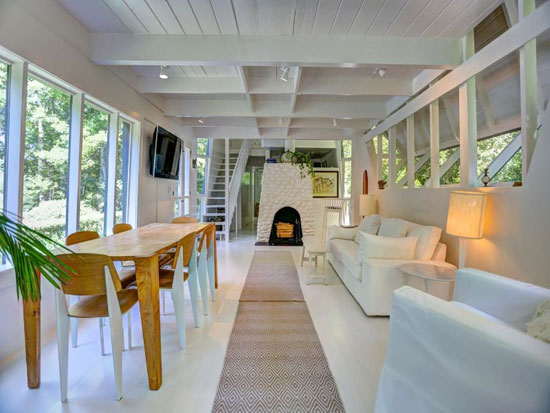 Yes, the staircase has been amended a little and there is more white here now compared to the original wood finish. But overall, this is still very much Geller's house, updated for the modern buyer. So new bathrooms and kitchen, plus updated fixtures, lighting, plumbing, electrics and so on.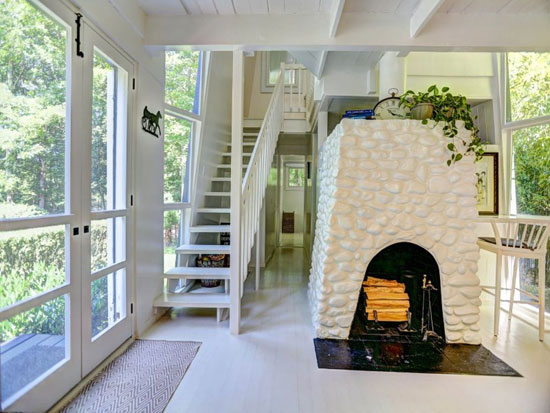 Quite a getaway too. This place sits on five acres of 'park-like' land which also hosts a heated pool and pool house that doubles up as a studio. Oh yes, your own tennis court too.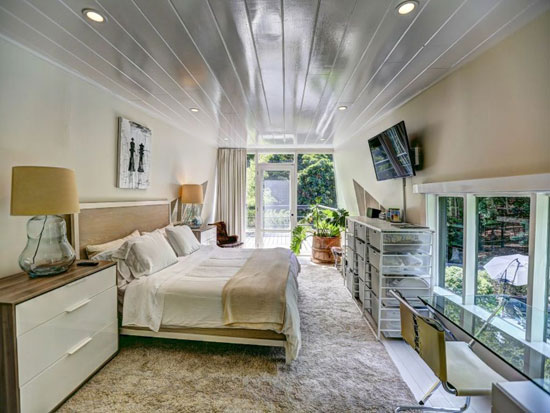 The main house too, of course. That covers around 1,200 sq. ft and includes three bedrooms and two bathrooms, along with some open reception space with original fireplace and the kitchen area.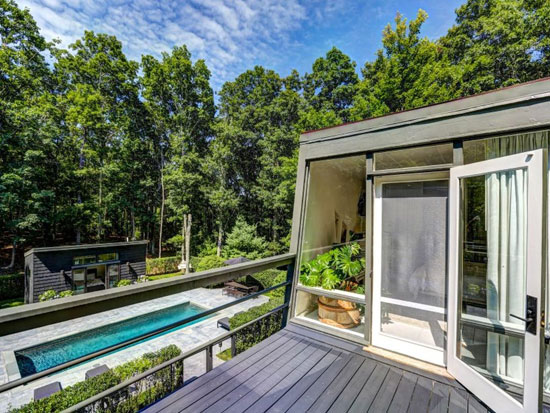 A dream of a place and one that can be yours for $1,995,000.
Images and details courtesy of Zillow. For more details and to make an enquiry, please visit the website.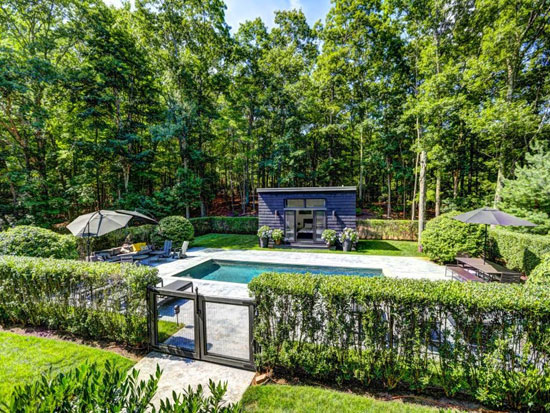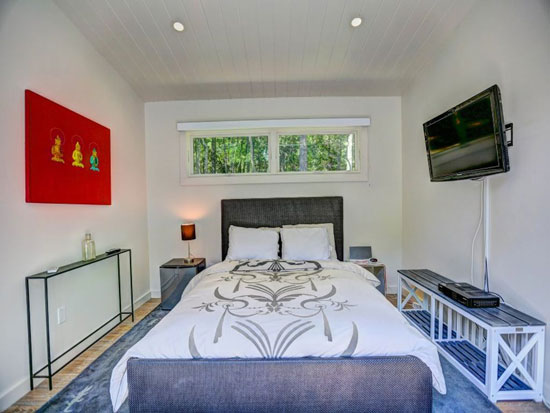 Property Location