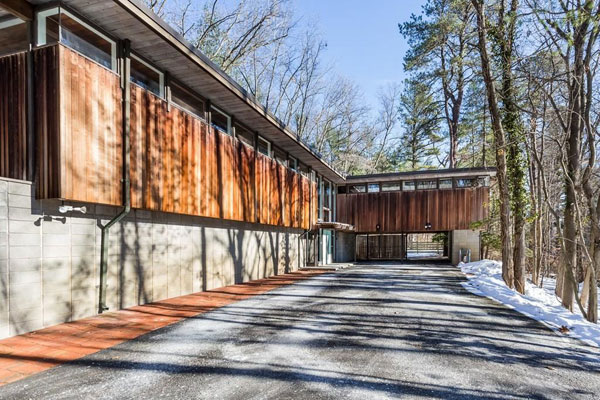 We thought this example of 1960s midcentury modern should be larger but this is actually a two-bedroom property in Longmeadow, Massachusett, USA.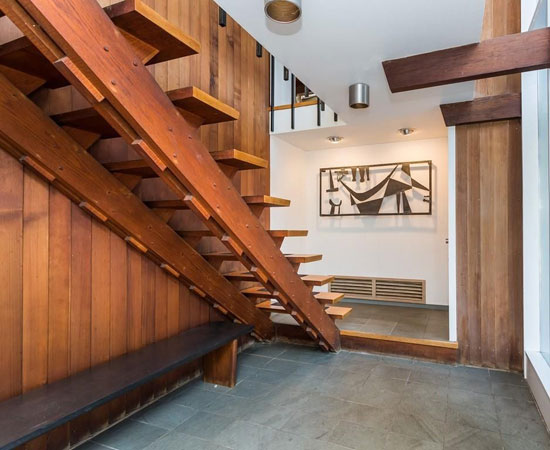 Saying that, you do get 1,968 sq. ft. overall, so perhaps there might be some means of reconfiguring if you need the extra space for sleeping.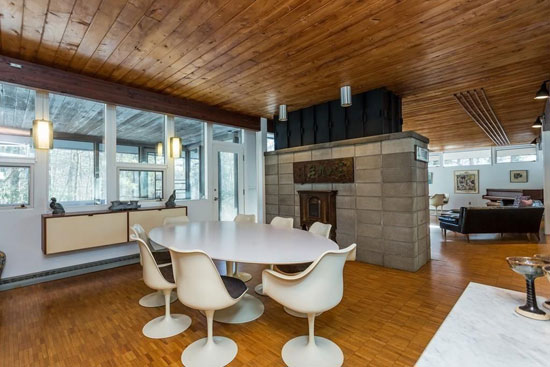 Nothing wrong with the house itself though, which dates back to 1962 and has had just one owner in all that time. Pretty much always a good thing in our experience.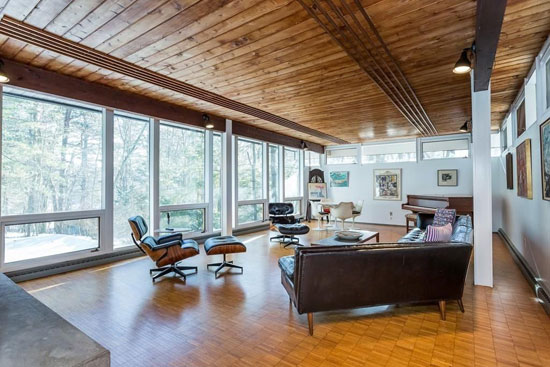 That is certainly the case here, a well maintained property complete with plenty of those all-important period features. Floor to ceiling glazing,the original fireplace, custom parquet flooring, wooden ceilings, a kitchen with original cabinets, a bathroom with original tiling…you get the idea. Love the staircase too.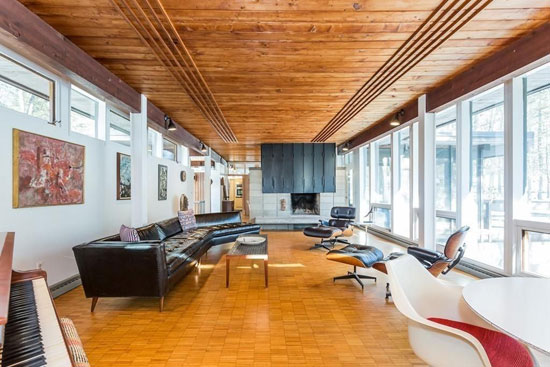 But at the same time, someone has looked after this place, with some recent finishes evident, an updated kitchen using those original units, updated electrics and much more. We can't be sure, but this looks like a period house you could just move into.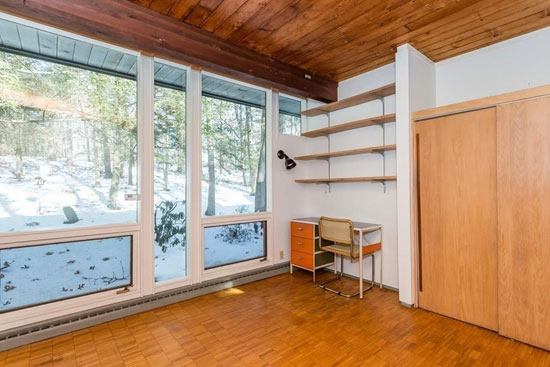 As we said, two bedrooms only, but beyond that you have three bathrooms, the 'great room', a formal dining room with access to the screened porch area and a library / den with shelving.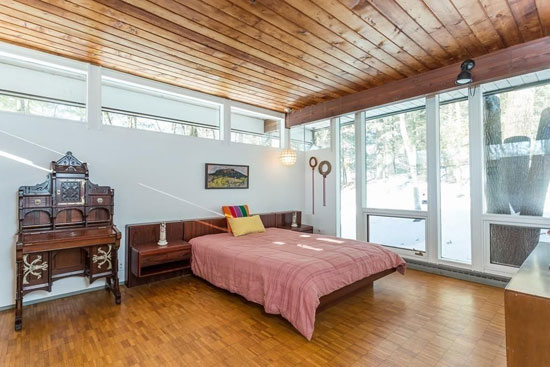 The agent's details also mention a pool outside (presumably not looking its best in the snow) as well as 2.33 acres of outside space to work with.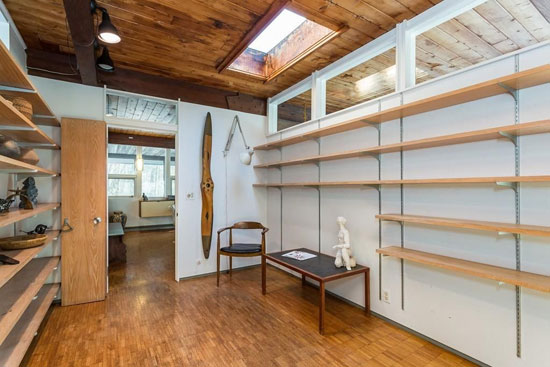 More images on the site and if this place appeals, you are looking at an asking price of $425,000.
Images and details courtesy of Zillow. For more details and to make an enquiry, please visit the website.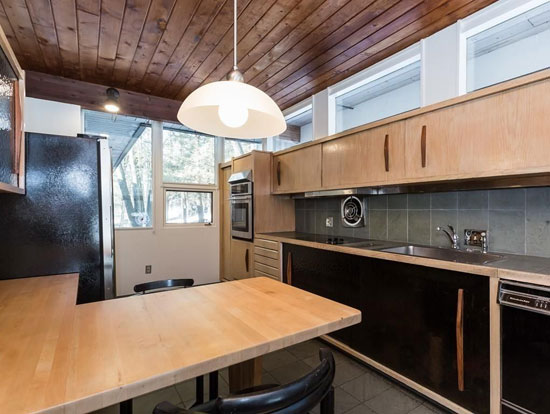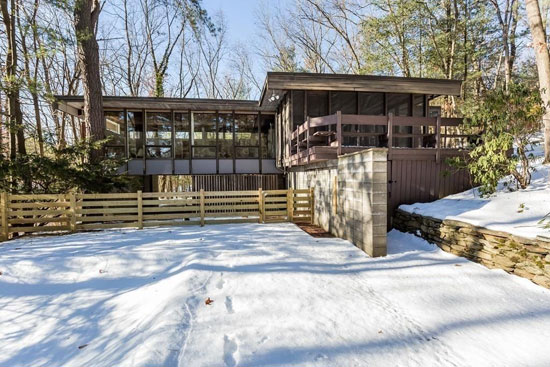 Property Location