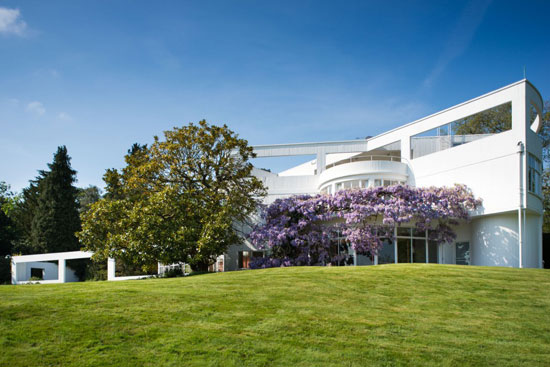 So here it is, the big one. The WowHaus Top 50 of 2016, the most popular property finds of the year on the WowHaus site has reached numbers 10 through to number 1. If you missed the previous instalments, do check out numbers 50 – 41, numbers 40 – 31 and numbers 30 – 21 and numbers 20 – 11. But not until you have done the final 10, presented here in suitably dramatic reverse order.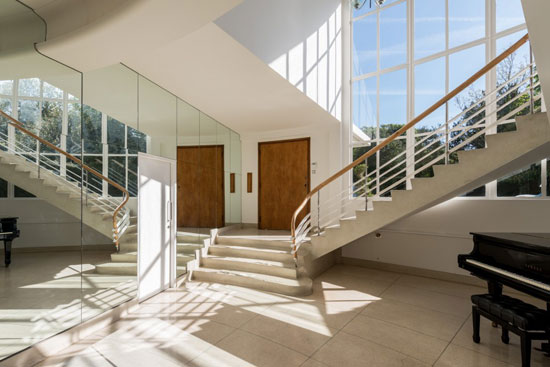 10. St. Ann's Court 1930s modernist property in St. Ann's Hill, Surrey
This one is still up for sale, but you will need a healthy bank balance to consider it.
A 1936 build described as a 'modern example of the English country house tradition', it has a grade II* listing as well as a accommodation over the main 'Round House' and a converted coach house, which doubles up as a recording studio. Updated, but with a lot of key features still in place.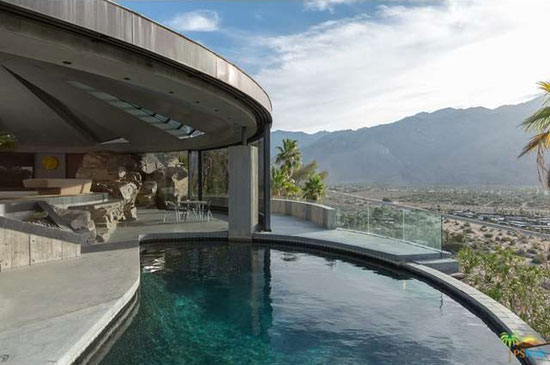 9. 1960s John Lautner-designed Elrod House in Palm Springs, California, USA
No surprise to see this movie icon in the top 10.
Yes, this is Willard Whyte's mansion from the James Bond movie Diamonds Are Forever, dating back to 1968 and renovated since to bring everything back up to speed. A 60ft. wide circular living room with conical dome, retractable curved glass walls, a projecting pool deck…this is the definition of a 'wow' house, with a price to match.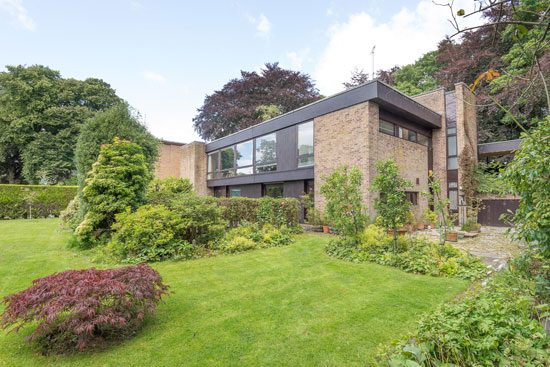 8. 1960s James Reginald Parr-designed modernist property in Broughty Ferry, near Dundee, Scotland
Another striking property, but one that's much more affordable. Perhaps that was the appeal.
Dating back to 1964, this modernist gem has changed hands since, but the look of the place has been maintained. Essentially, this is still something of a 1960s time capsule. Plenty of space inside and out and an asking price that would buy you very little in London.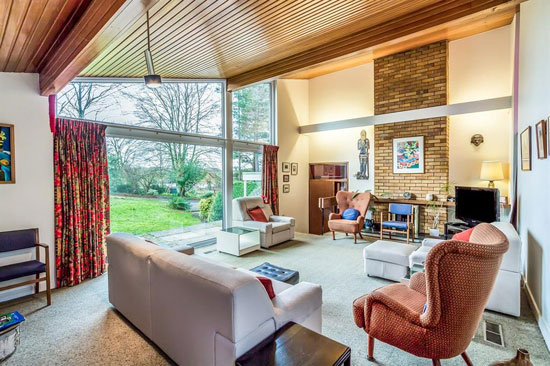 7. 1960s midcentury property in Ware, Hertfordshire
Surprised to see this one so high, but again, that's probably down to the look and the affordability factor. At least, compared to many of our finds.
Very much of its era, it has an open tread staircase, wood clad walls, a large living room with vaulted, wood-panelled ceiling, large windows and an 'of its time' kitchen. Perfect for fans of the decade.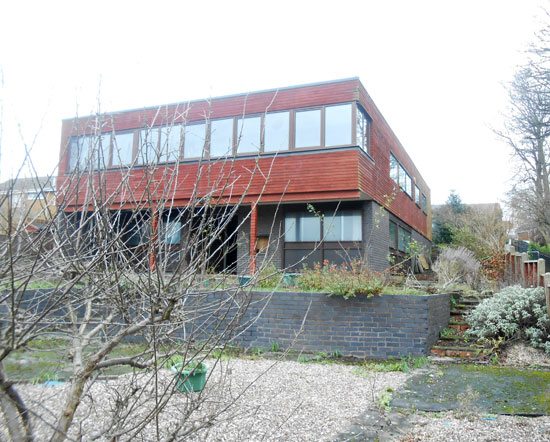 6. 1960s Ronald Smith-designed modernist property in Birmingham, West Midlands
A similar story to the last couple here.
This one dated from 1966 and has stayed in the same family's ownership since. Also, absolutely nothing has been touched over those years, which creates a rather interesting, if a little kitsch, time capsule within that distinctive frame. It had a guide of between £230,000 – £240,000 when it went up for auction.
5. 1950s Georges Lacaze-designed modernist property in Bergerac, Dordogne, France
This is a 1950s dream.
Designed between 1956 and 1959 by the architect Georges Lacaze alongside partner John Paul Pic, it has been listed historic monument in France since 2008 and has also beeb impeccably maintained and dressed as a tribute to the middle of the 20th century. The kitchen and the swimming pool are very special.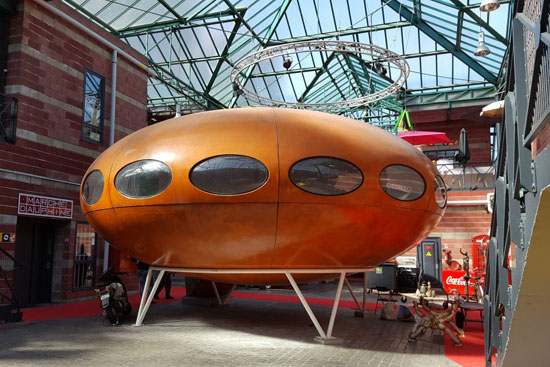 4. A fully preserved 1960s Matti Suurinen-designed Futuro House in France
The title says it all and with ask much interest in the Futuro House concept, this was always going to be popular.
Pitched as a holiday home (but flexible enough to be used for other purposes), it still has the original 'Futuro' sleeper chairs in place and a finish that looks almost factory fresh. Cheaper than you might think too, although still not pocket money.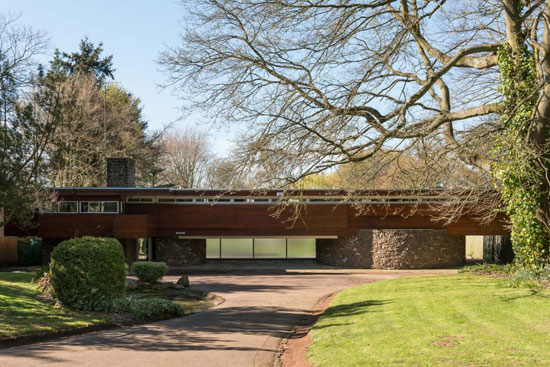 3. 1960s Robert Harvey-designed midcentury modern property in Kenilworth, Warwickshire
This place is just stunning. In fact, it is amazing to think that a house like this survives in this kind of condition.
This is a grade II-listed property inspired by the work of Frank Lloyd Wright and pretty much untouched in 50+ years. it was also described by English Heritage as 'an exceptional example of 20th century design'. Everything is still in place and although some areas might need work (the heating system jumps out at us), this is the dream 1960s home. Oh yes, another amazing swimming pool here too.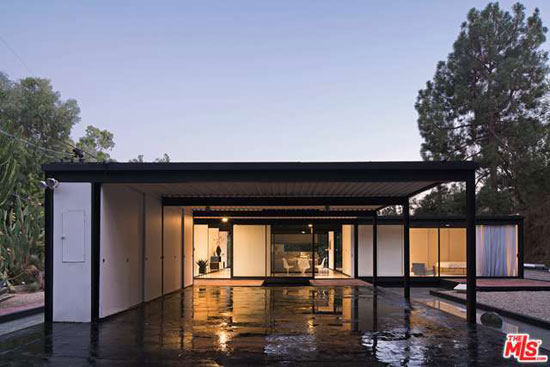 2. 1950s Pierre Koenig-designed Case Study House #21 in Los Angeles, California, USA
I'm really happy this one made it so far up the list. An icon of midcentury modern design.
One the high points of the Case Study programme, the project that reimagined modern living for Arts & Architecture magazine, it dated back to 1959, with a renovation overseen by Pierre Koenig in 1997, which reversed some of the ill-advised changes by subsequent owners. That's why this place is so perfect and a template for much of what came later.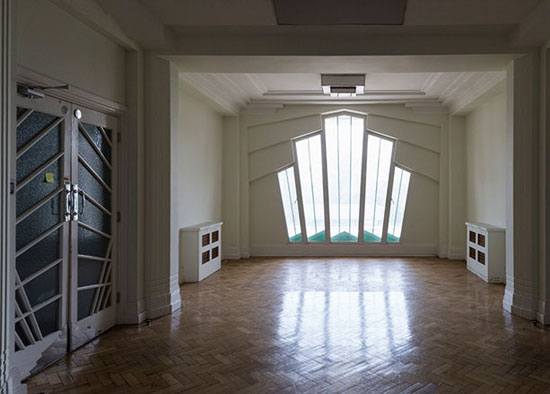 1. Apartments in the 1930s Wallis, Gilbert and Partners-designed art deco Hoover Building in Perivale, west London
Absolutely no surprise seeing this at number 1. It broke all traffic records when we featured the development back in October.
An iconic grade II* listed, art deco building, this was originally a factory and stayed as once until the 1980s. After falling into disrepair, it has been picked up by IDM Properties, who are taking registrations from anyone interesting in living here.
The company's plan is to transform the building into into 66 luxury 1, 2 and 3 bedroom apartments whilst carrying out a 'careful renovation' of the building. salvaging and reusing as many original art deco features as it can.
It will be interesting to see what the finished apartments look like. One thing is for sure though. There will be no shortage of takers if the standard is high.
Find out more about the apartments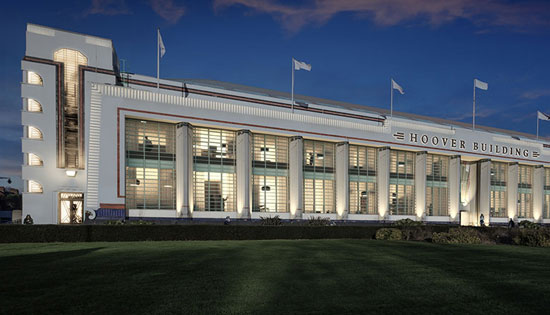 Thanks to everyone for reading the site in 2016. We already have plenty of finds lined up for 2017, so stay tuned for those.