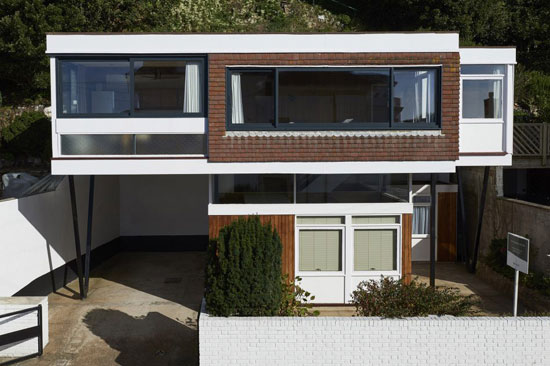 We are continuing the countdown of the WowHaus Top 50 of 2016, the most popular property finds of the year on the WowHaus site. As you might know, we have already featured numbers 50 – 41, numbers 40 – 31 and numbers 30 – 21. Today we focus on numbers 20 through to 11. Still in reverse order.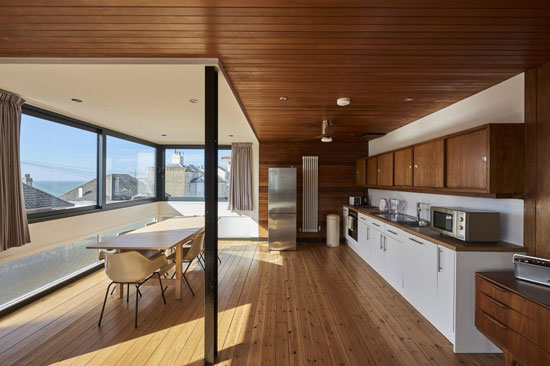 20. 1960s John Floydd-designed midcentury-style property in Sandgate, Kent
This is always a popular house. Amazing to think that it has been featured on the site three times and is still high in our too 50 of the year.
You can see why, Distinctive design, authentic interior and some great views from the elevated living space. Oh yes, it doesn't hang around on the market when it does come up either.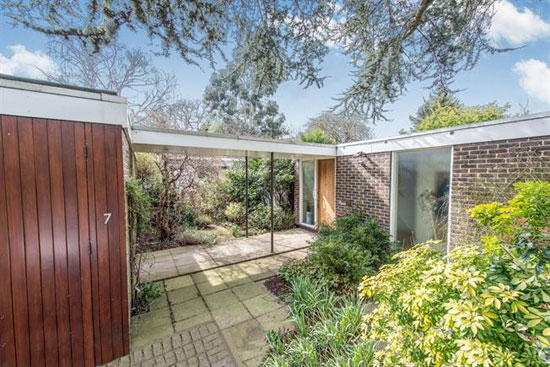 19. 1950s modernist property in Ham, Richmond, Surrey
We couldn't find out a great deal about this place when it hit the market. Thankfully the photos did it justice.
This is a wonderful single-storey modernist house in a desirable part of of town and with the original details still (largely) in place. The agent called for a renovation. We think it looks just fine as it is.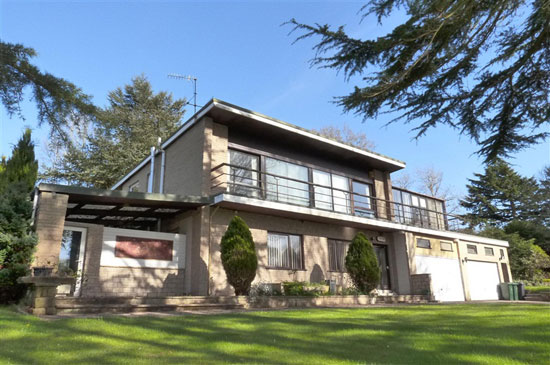 18. 1960s modernist property in Lancaster, Lancashire
This is a house that was popular purely because of its interior.
Yes, another time capsule property. The house was built in the late 1960s to a US design and is on the market for the first time since. As you might have noticed, many of the original features are still in place. Some desirable, some possibly less so.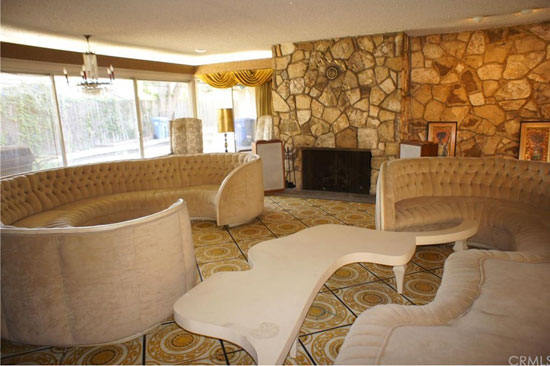 17. Ike and Tina Turner's midcentury home in View Park, California, USA
Celebrity 'real estate' is always popular, especially when it has an interior like this one.
A fascinating place, it has everything down to the circular bed from the Ike and Tina era and (unsurprisingly) was used for the filming of 'What's Love Got to Do With It', the film based on Tina Turner's rise to fame and the breakdown of her relationship with Ike. They don't get more 'time capsule' than this.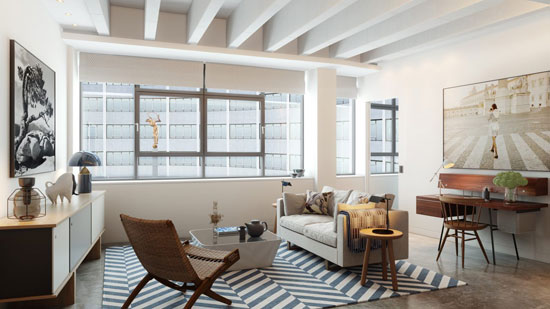 16. Television Centre – apartments in the 1960s former home of the BBC
One of two massively popular developments this year, the other sitting pretty in the top 10.
But this one wasn't far behind it, a Graham Dawbarn-designed, grade II-listed building from the 1960s, with the facade and some key features maintained and apartments built in beyond it with period details still in place. A living space with serious kerb appeal.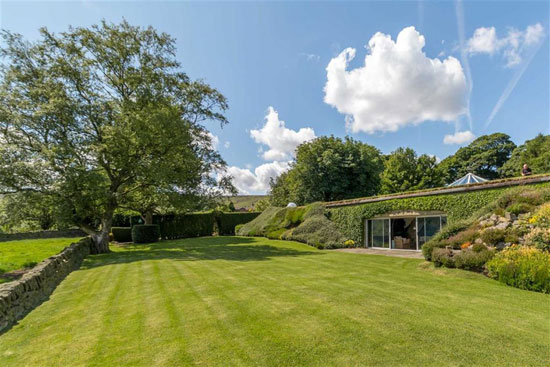 15. 1970s Arthur Quarmby-designed Underhill underground house in Holme, West Yorkshire
A much talked about house went on the market this year – and we weren't disappointed when we saw beyond the front door.
Designed 41 years ago for Arthur's own family, this is an 'earth sheltered' property, with the majority of the living space underground, whilst still being flooded with natural sunlight and offering some stunning Peak District views. Check out that indoor swimming pool and arches too. Amazing.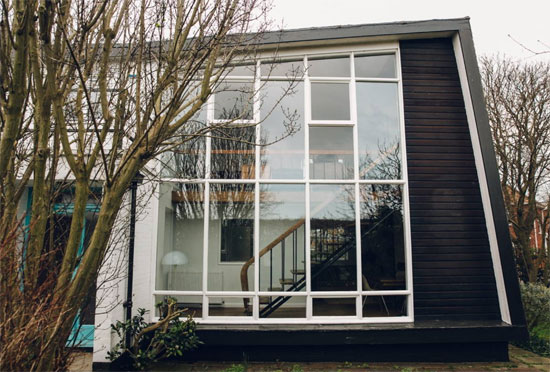 14. 1950s midcentury property in Bridlington, East Yorkshire
I sometimes think we should do more AirBnB properties because when we do, they always prove popular. I suppose that's down to them being places you can actually live in, even for a short time.
This one is an amazing 1950s midcentury property with extensive front glazing, open staircase and sea views. So much period detail inside too, along with some 21st century essential such as Wi-Fi and a large TV. A very cool getaway.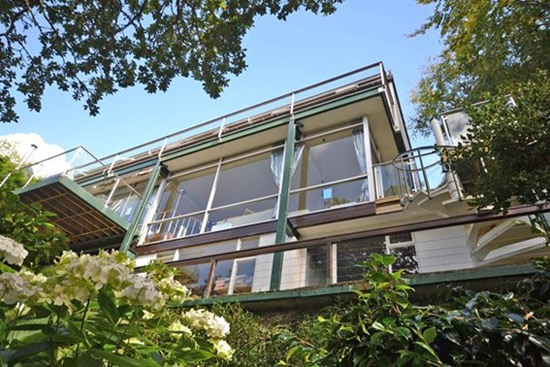 13. 1960s Michael Newberry-designed modernist property in Falmouth, Cornwall
I think many of us like the idea of leaving the hustle and bustle and heading to Cornwall. Hence why this place was so popular.
A very nice waterside house dating back to 1963, plenty of glazing to take advantage of those views and although updated, a design generally faithful to the era. A dream of a home.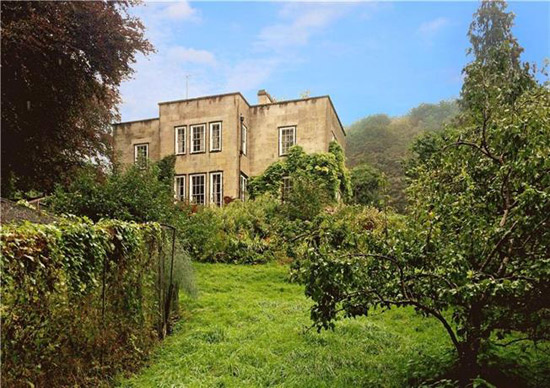 12. 1930s Fayard House property in Monkton Combe near Bath, Somerset
A fascinating place on many levels.
Dating back to the 1930s, but looking much older, this is a house in need of work, but packed with period features. Your own mini stately home, with half an acre of land to play with too. So many possibilities here.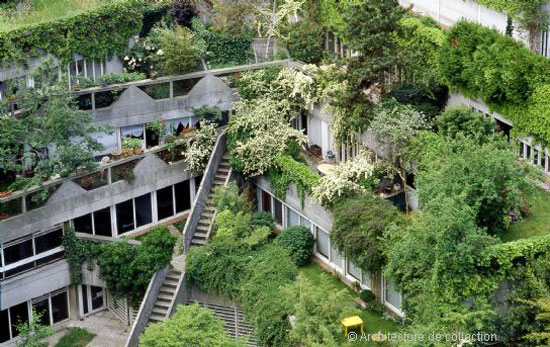 11. Apartment in the 1970s Jean Renaudie-designed brutalist development in Ivry sur Seine, near Paris, France
From traditional to something off the scale.
Located on the outskirts of Paris, this brutalist marvel was built from the late 1960s into the 1970s by Jean Renaudie  alongside his wife Renée Gailhoustet. The result was a mix of private and public space, predominantly in concrete, with gardens, terraces and vegetation within breaking up that 'brutal' construction. The apartment for sale looks fairly plain in comparison, but pretty much anything would.