Yes, we are still working through the WowHaus Top 50 of 2016, the most popular property finds of the year on the WowHaus site. So far we have covered numbers 50 – 41 and numbers 40 – 31. Today we are focusing on numbers 30 through to 21. In reverse order, of course.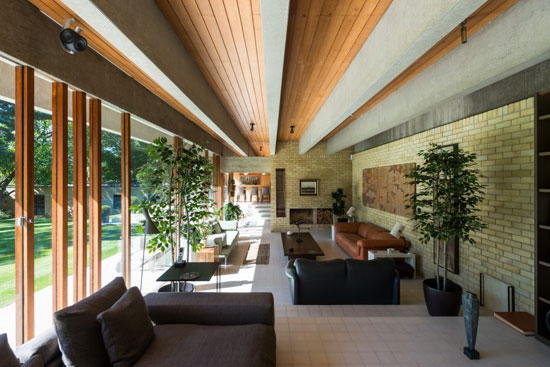 30. 1960s Jorn Utzon-designed Ahm House in Harpenden, Hertfordshire
It was described by the Sunday Times as 'probably the best modern house in the world'. So it is surprise that this place only made it to number 30. Perhaps that is because we only spotted it a matter of days ago.
It is an amazing house. Dating back to the early 1960s and the work of the man behind the Sydney Opera House, it has been sympathetically extended twice, but still retains its original, slightly austere, very stylish look of the original era. Wood and concrete in perfect harmony.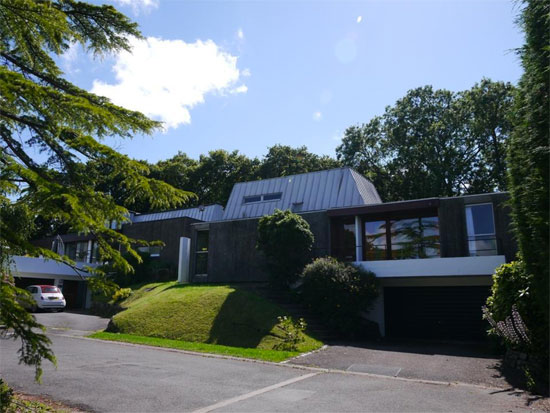 29. 1960s Thomas Glyn Jones and John R Evans-designed modernist property in Dinas Powys, South Wales
Back on the market with a reduced asking price and back in our top 50.
A 1960s, grade II-listed time capsule, it is one of six Scandinavian-influenced and award-winning properties on the site, with this one likely to be one seemingly untouched since the builders left it back in 1968.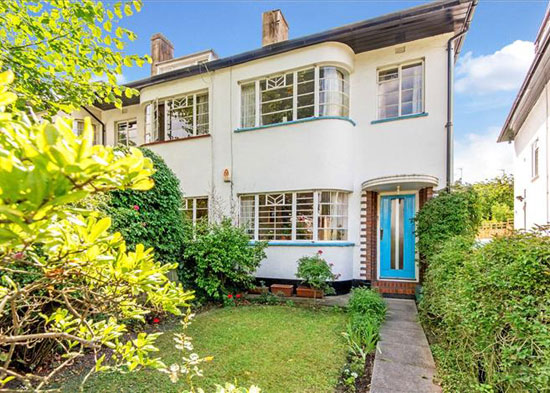 28. 1930s semi-detached art deco-style property in Belsize Park, London NW3
Always nice to see an art deco house in need of work. It hints at original features still intact.
That's the case here, although the 1930s does battle with the 1970s at times. However, the frontage, the windows and the front door are thankfully preserved. All it needed was the right person to bring the rest of the house in line.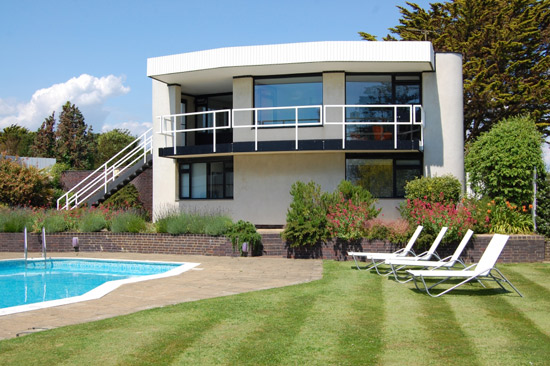 27. 1960s grade II-listed Vista Point by Patrick Gwynne in Angmering, West Sussex
Yes, this is a house we have featured in the past. But things have changed since then.
Not with the architecture (thankfully). The new owner is offering this place as a holiday let. Which is great news if you dreamed of living and lounging in this grade II-listed property but couldn't get the funds together.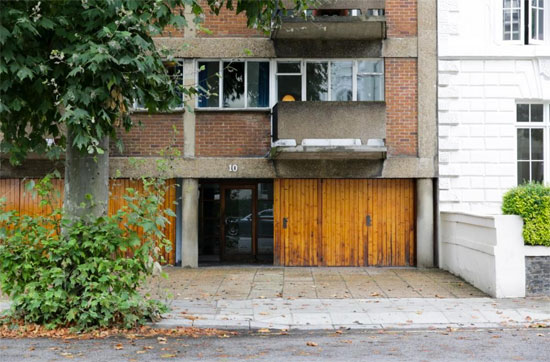 26. 1950s Erno Goldfinger-designed modernist apartment in Primrose Hill, London NW1
This is a fascinating place. Basically opportunities to live here rarely come along.
Part of a grade II-listed block, it was financed by the group of original residents and is still subject to their rules. As for the apartment, that is largely unchanged, with access to communal space too. Modernist heaven.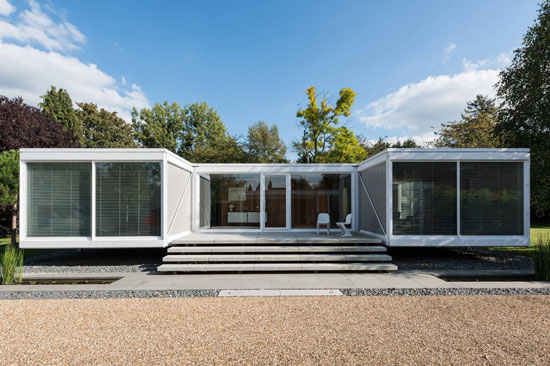 25. 1960s Foggo and Thomas-designed modernist property in Holyport, Berkshire
One of three distinctive modernist builds on the same site, this one landed on the market in 2016.
Inspired by the Californian Case Study houses and radical for the time, this one has has been restored, with the work getting the seal of approval from original architect David Thomas. It's a wonderful mix of the old and the new.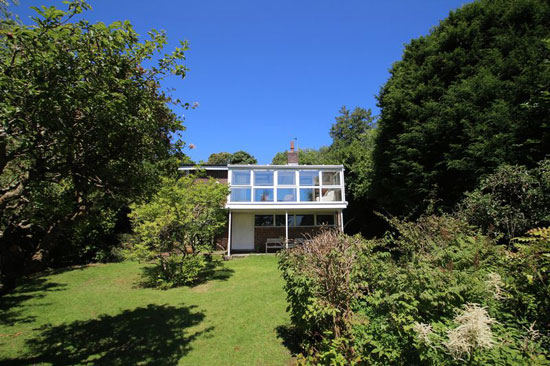 24. The Level House 1960s modernist property in Mayfield, East Sussex
Surprised to see this one make it so far up the list. Not that there is anything wrong with it.
On the contrary, this is a distinctive 1960s house with original features in place and with plenty of land outside. Perhaps not the 'wow' factor of some other finds, but a very cool place to call home.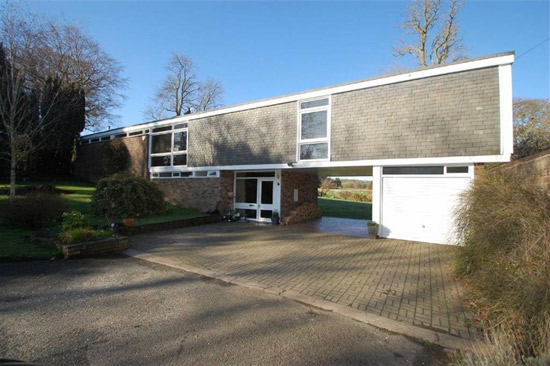 23. 1960s Mervyn Seal-designed Bridge House in Shrewsbury, Shropshire
More distinctive modernism, at least on the face of it.
The exterior is incredibly striking and of its era. The inside doesn't quite live up to it if we're honest. Although that might be down to the decor rather than any major structural changes.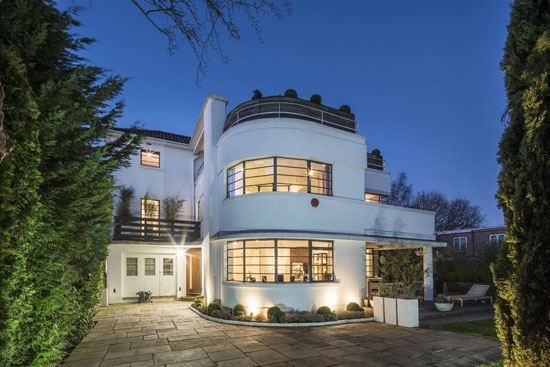 22. Ernst L Freud-designed 1930s art deco property in Hampstead Garden Suburb, London N2
Another house that promises much from the outside.
The front elevation of this place is just stunning, still faithful to the original Ernst L Freud design. However beyond that is a far more modern affair, with this spacious house looking heavy renovated. That could be for you. But the purists might not appreciate it.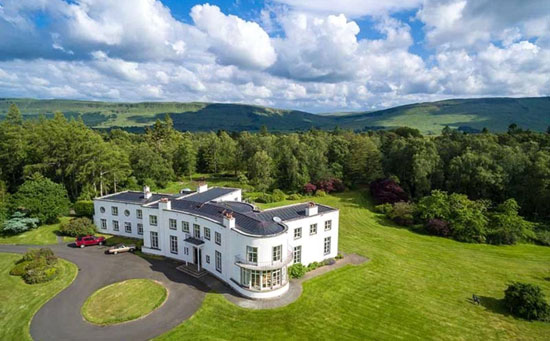 21. Sir Basil Spence-designed Gribloch art deco property in Kippen, Stirling, Scotland
One of three private houses designed by Basil Spence prior to the Second World War, this place still has the drama of the original build.
Things have changed a little over the years, but thankfully the glazing and feature staircase remain. It also has so much space too, with 13 bedrooms in total, as well as a listed lodge building with three more. All for the price of some London apartments.