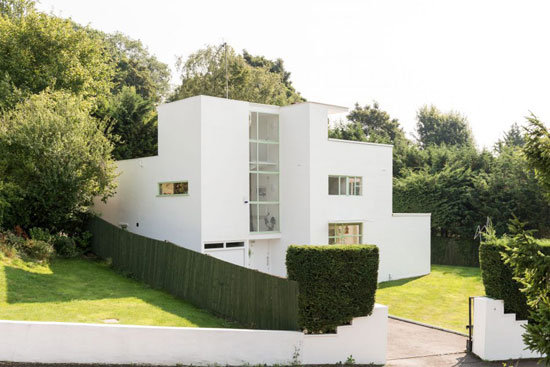 Yes, we are back with our annual rundown. That's the WowHaus Top 50 of 2016, the most popular property finds of the year on the WowHaus site. As ever, we have broken down the listing into blocks of 10 and we are going in reverse order. So enjoy the first instalment of places 50 through to 41. The rest will follow each day into the new year.
50. 1930s Connell and Ward-designed First Sun House modernist property in Amersham, Buckinghamshire (pictured above)
Last up for sale in 2013, this iconic modernist build returned to the market this year.
The frame of the house looks largely unchanged from the architects' original plans at first glance, but this house has been heavily modernised by subsequent owners within. Thankfully the most recent updates are very much in the spirit of the original, stylish and understated.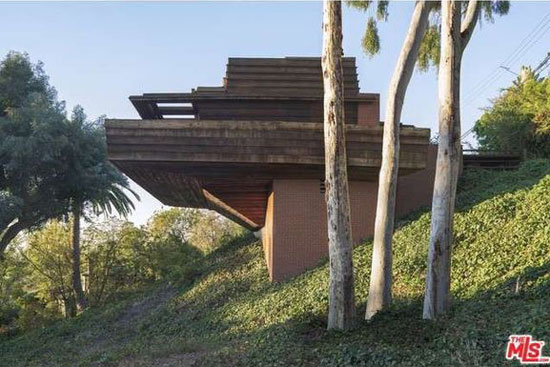 49. Frank Lloyd Wright-designed The Sturges Residence in Los Angeles, California, USA
Described by the agent as a 'masterpiece of American design', this house went up for sale for the first time in 50 years.
The only Usonian-style house in California, it was designed in 1939 by Frank Lloyd Wright, with construction overseen by John Lautner. So some pedigree. Pretty much unchanged inside too, thanks to a renovation overseen by Lautner back in 1970.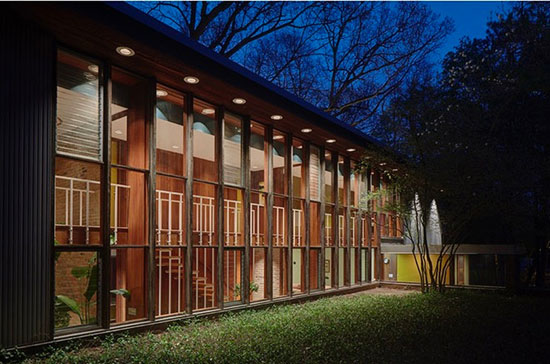 48. 1950s George Nelson-designed midcentury modern property in Kalamazoo, Michigan, USA
His midcentury designs are often seen around, but the architecture of George Nelson much less so.
One of only a handful of private residence designed by Nelson, this one has hardly been touched over the decades. In fact, you also got the original drawings and prints if you want to compare and contrast. Oh yes, a (relatively) budget price too.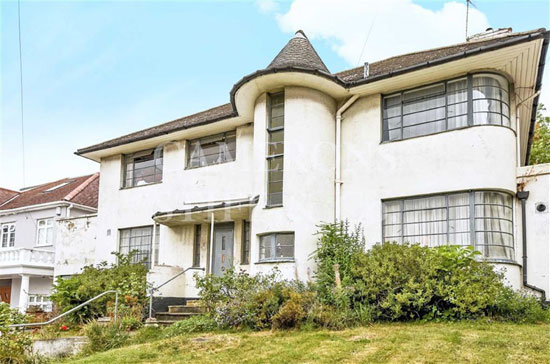 47. 1930s art deco property in Willesden, London NW10
Anyone for a project? This might well have been for you. Although it didn't come cheap.
Substantial, very much of the art deco era and with original details in place. But being so large (and the postcode) did mean it didn't come cheap. But likely to be worth a lot more when that work was completed.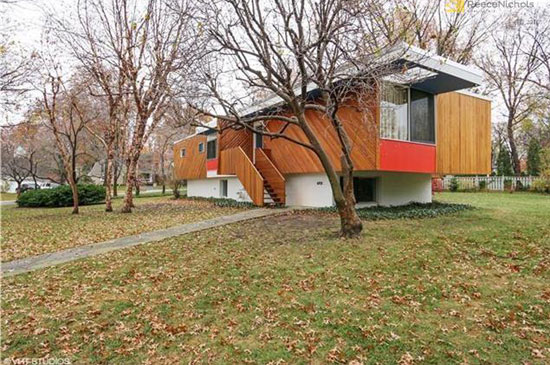 46. 1950s Marcel Breuer-designed Snower Residence in Mission Hills, Kansas, USA
Marcel Breuer builds are always popular, especially houses as quirky as this.
Built to a brief that demanded a 'one-of-a-kind' home, this futurist property from the 1950s was actually at risk of demolition before the current owners stepped in with a renovation. Great work too.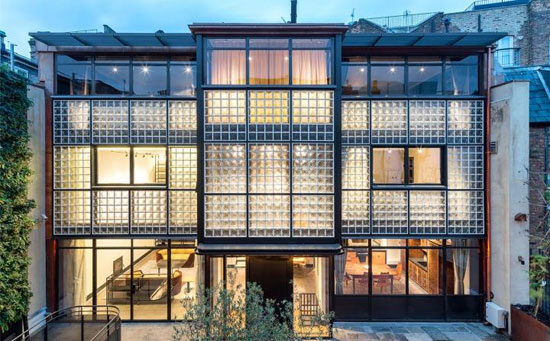 45. Eglon Mews modernist property in London NW1
It doesn't get more 'wow' than this.
This place is inspired by the Maison de Verre in Paris, the work of Pierre Chareau and a modernist masterpiece from the early 1930s. You can see that inspiration everywhere, although the end result isn't a replica, it is a very modern and stylish rework of an old industrial space.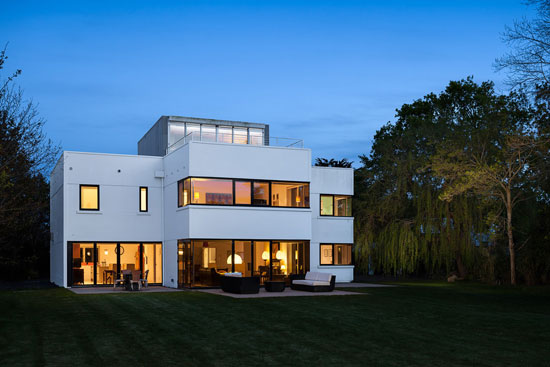 44. Northshore 1930s modernist property in Hayling Island, Hampshire
Another update. In fact, this is almost a complete rework.
You probably wouldn't guess that this is the work of an (unnamed) Italian architect back in 1935. But it is. It still has the presence and the stunning location, although the inside is more 21st century than 20th century.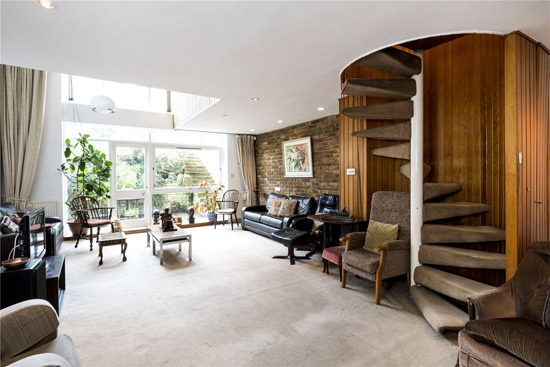 43. 1970s Ted Levy-designed apartment in Haverstock Hill, London NW3
we see a lot of Ted Levy designs in the smart end of London, but most have been heavily updated. Not so this one, which is perhaps why it was so popular.
The agent pointed to modernisation being required, but the wonderful spiral staircase, as well as vaulted ceiling space, exposed brick walls, wood-clad ceilings and large windows were selling points for us. A change of decor and this would have been perfect.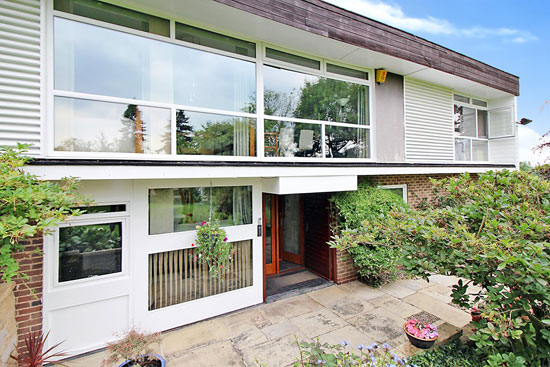 42. 1960s modernist property in Bramcote, Nottinghamshire
This house was up for sale in 2011. If you missed out then, there was a second chance in 2016.
Thankfully little has changed in the intervening years, with much of the detail and furnishings in this 1960s build looking like they haven't left the house since the builders left.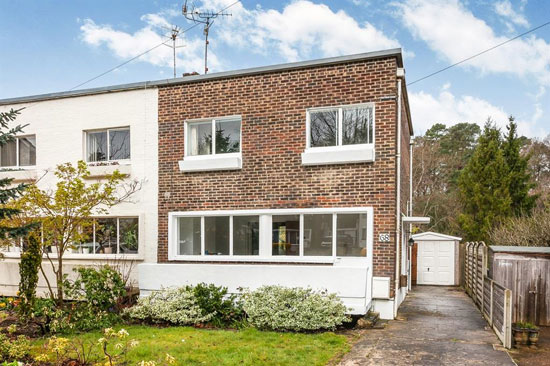 41. 1930s Berthold Lubetkin-designed modernist property in Haywards Heath, West Sussex
Another renovation project and another big name.
But this isn't Highpoint. This is part of a project Lubetkin undertook with Tecton to create modernist houses for the common man or woman. The grade II-listed house here had been occupied by the same family since the 1950s, but needed work to being it back to its best. I suspect there was no shortage of takers.