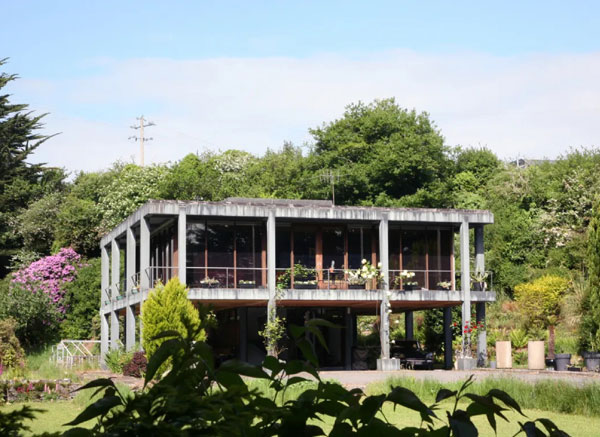 Credit to the Mid Century Modern Real Estate World Wide group for flagging up this amazing 1960s midcentury modern property in Lake Oswego, Oregon, USA.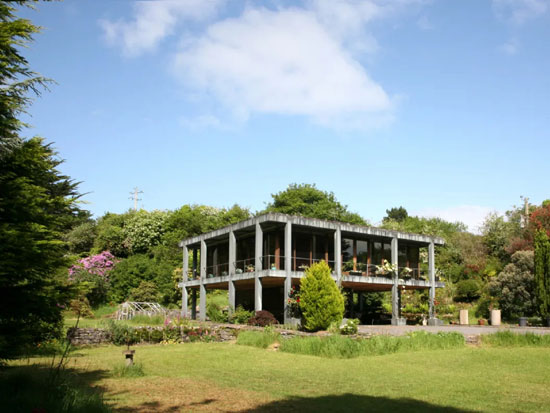 This is a jaw dropping piece of architecture, although much of that is down to its stunning location.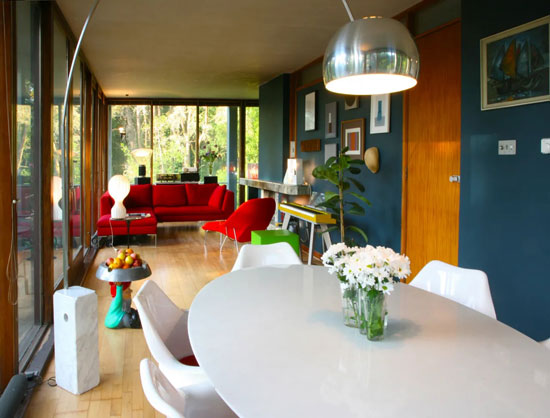 The house is perched on the edge of the lake and comes with 213ft of water frontage. Oh yes, you also get your own boat house and dock too. If you love the water, this is possibly the house for you.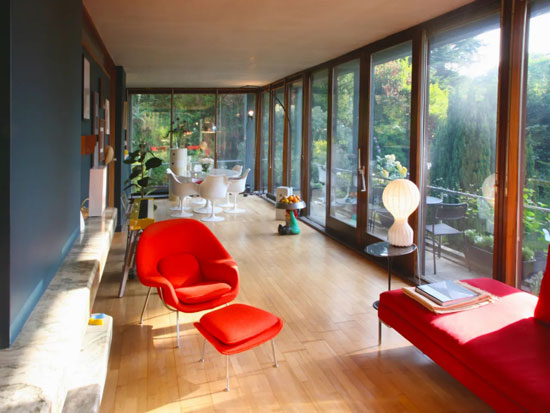 But it isn't just about the lake.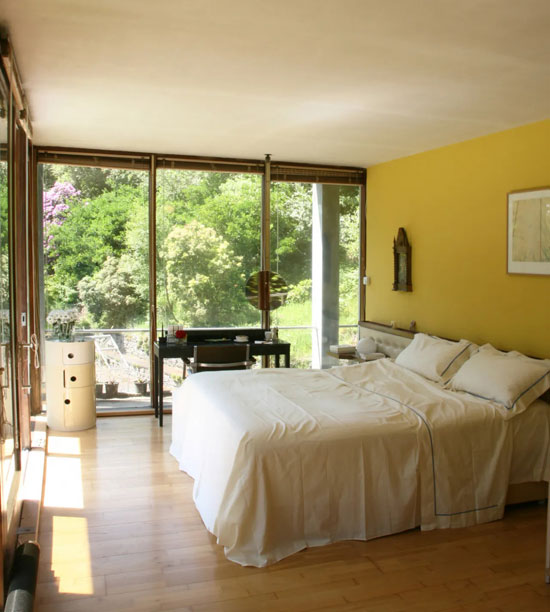 With scenery this dramatic, the house has to shape up to keep up. It does. Described by the agent as a 'one of a kind' home, it has as much drama inside as there is outside.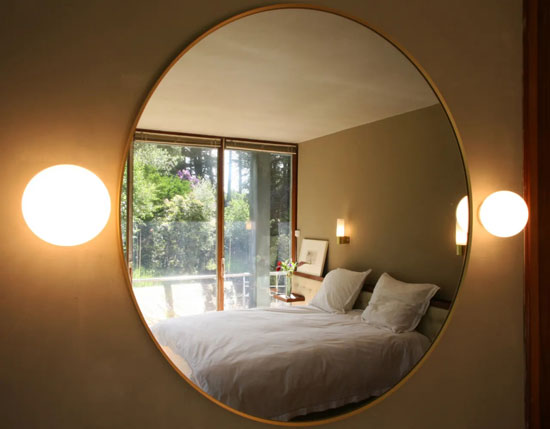 The double height spaces obviously jump out at you, as do the walls of glazing that allow you to take in those stunning views from many of the rooms in the house.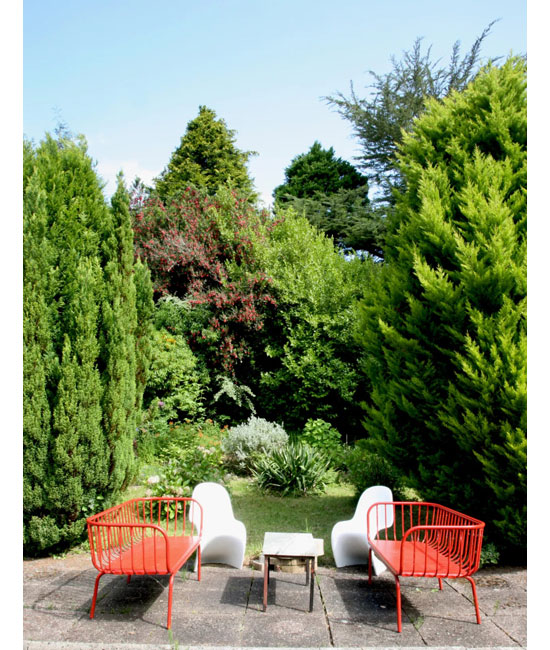 Some lovely period features too, including the wood clad walls, the flooring, built-in fittings, a sunken seating area, lots of lovely beams, feature stone walls and an amazing 1960s bathroom. Little has changed over the decades.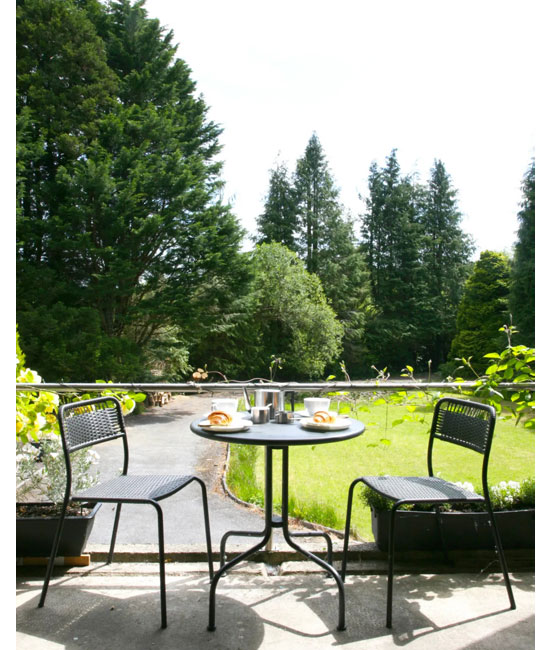 Some lovely outside space too, which (again) gives you access to the lakeside views.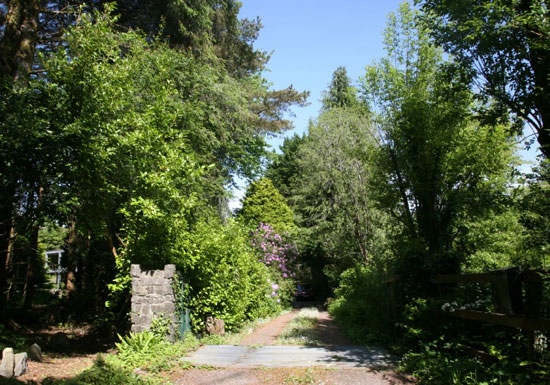 No shortage of space either. 6,298 sq. ft. in total, which includes five bedrooms and four bathrooms, not to mention all of that reception space (described by the agent as 'party rooms') to enjoy.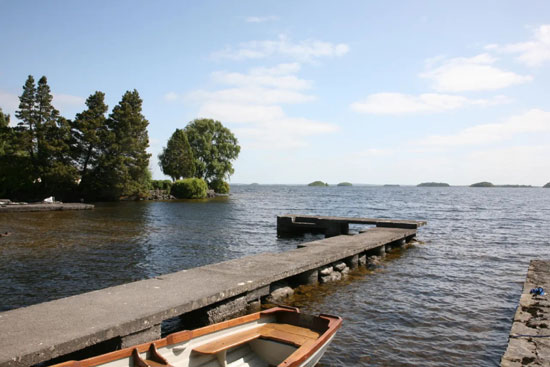 Does it need updating? Perhaps it does here and there. But the original features are to be treasured and with a little thought this could be a dream home for someone.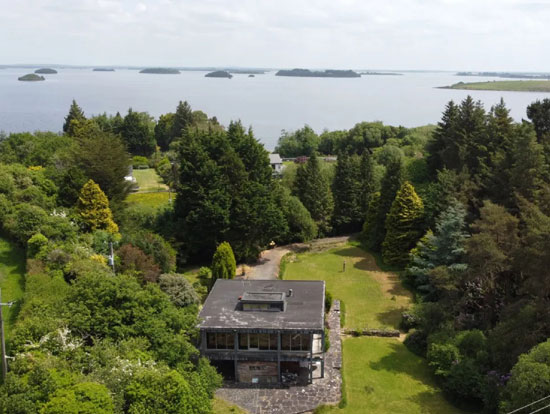 A dream home for someone with money though, as this place is up for $4,998,000.
Images and details courtesy of Zillow. For more details and to make an enquiry, please visit the website.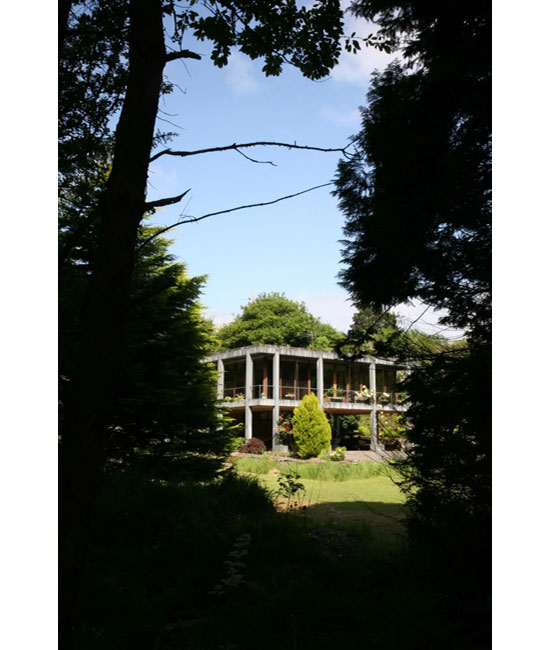 Property Location