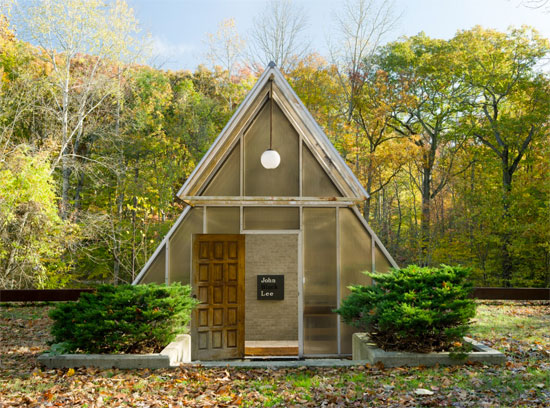 This really is a statement house. No surprise that this John Black Lee-designed modernist property in New Canaan, Connecticut, USA was produced for the architect himself.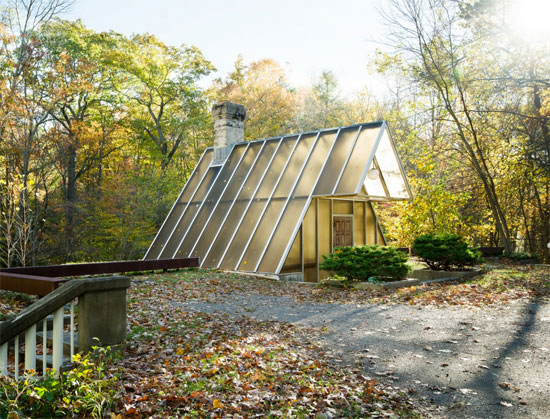 John Black Lee was a name of note too. Sometimes called the 'sixth' of the Harvard Five (if that makes sense), they were a group of architects led by Marcel Breuer who moved into this particular area in the 1940s.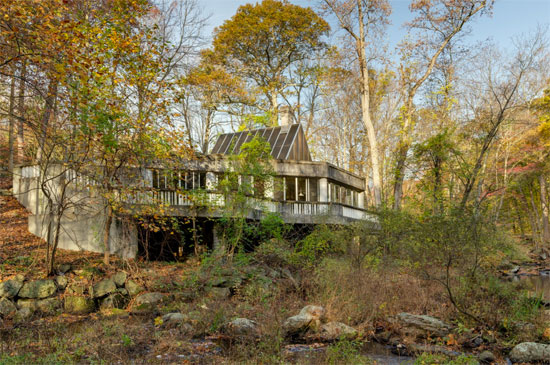 His noted midcentury / modernist builds are dotted around New Canaan, although the one he produced for himself was left a little later, finished in 1990.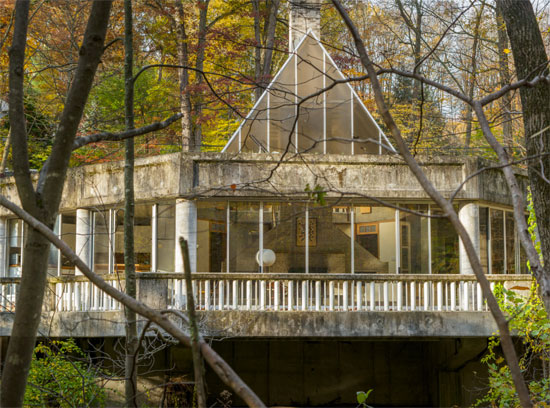 Not that you would guess that. The house looks like a slab of concrete and glass brutalism from the 1970s at first glance, a property loved by the architect for 25 years until his recent death. If you love it too, this place is waiting for an owner, with a price cut thrown in to sweeten a potential deal.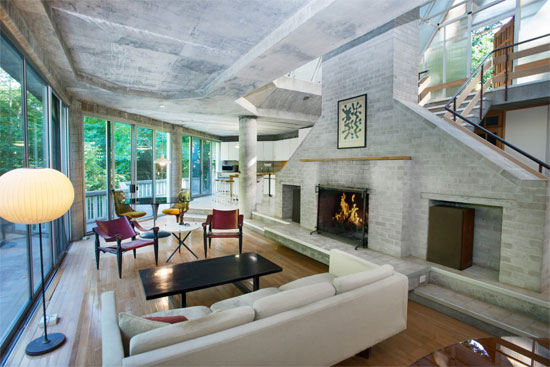 The front entrance is a talking point in itself. The architect claimed that 'this house is the only one in New Canaan that you enter thru a skylight.' Which was probably true.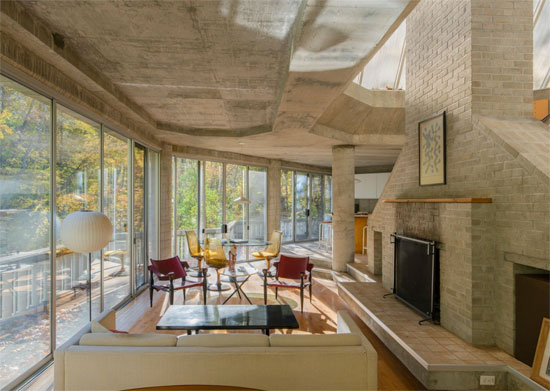 Head in through the glazing and you will enter a house hovering over the Silvermine River and offering around 1,980 square feet of living space, not to mention two and a half acres of your own land to play with.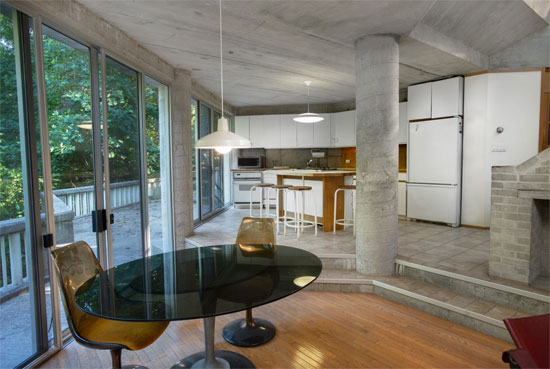 That inside space is incredibly striking, not least when you descent the stairs into the living room and its wall of glass, huge feature fireplace and balcony overlooking the water and forest area.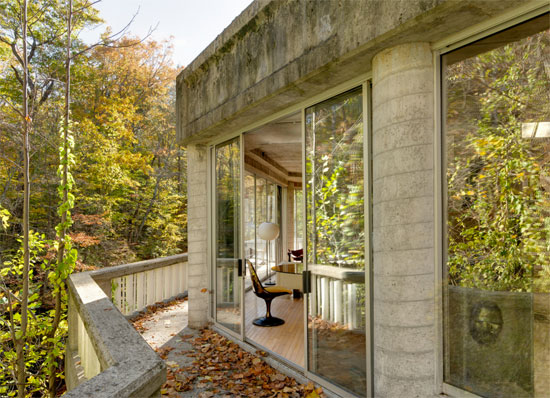 A kitchen is just off there, with two bedroom and two bathrooms beyond.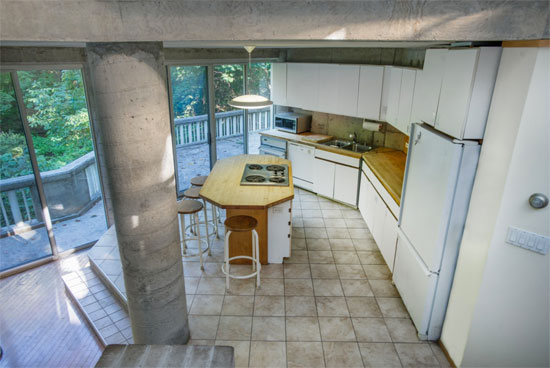 Unusual, but all the better for it. The new reduced price is $750,000.
Images and details courtesy go Sotheby's International Realty. For more details and to make an enquiry, please visit the website.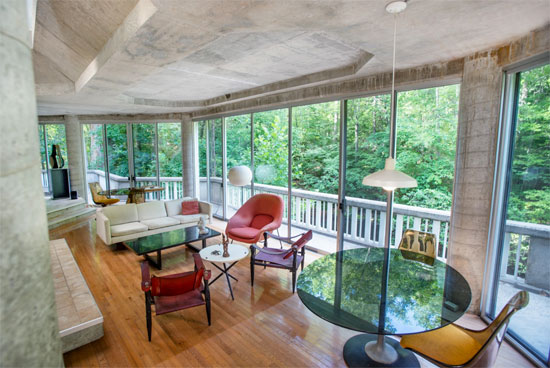 Via Curbed
Property Location