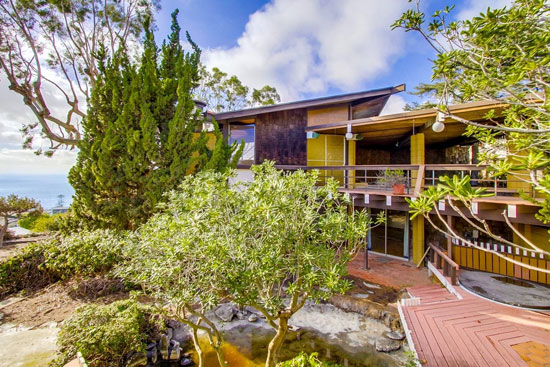 Now this really is something. When an architect designs a house for him or herself, it tends to be rather special. That is definitely the case with this 1960s Loch Crane-designed midcentury modern property in La Jolla, California, USA.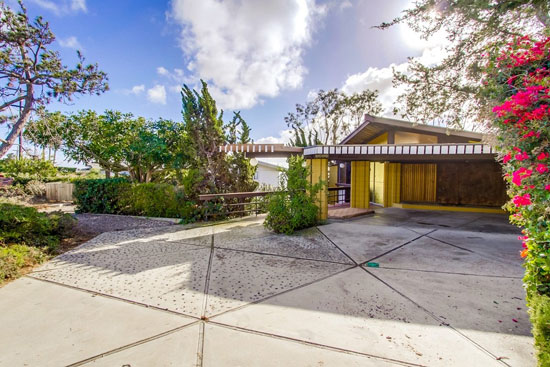 The architect was a student of Frank Lloyd Wright, which is evident from this build. Japanese architecture also made an impression on Loch Crane, which is also a rather subtle influence here.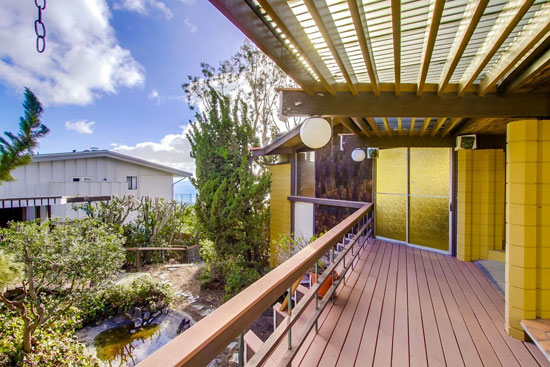 But beyond that, this house is just a stunning example of 1960s midcentury modern architecture and one that uses its location to great effect.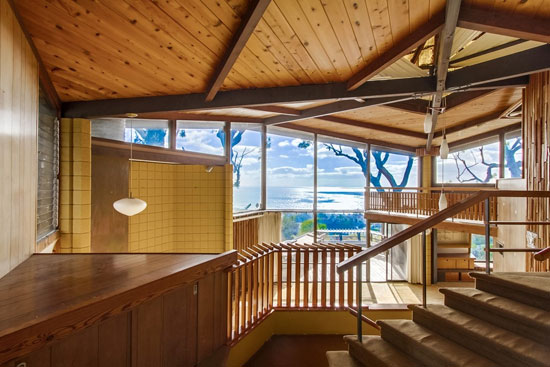 The house is actually hexagonal, with the architect looking to create 'an interior concept of spaciousness and freedom' over its three levels. That space is boosted by double height areas throughout, galleries and of course, the walls of glass, most notably looking out over the nearby coastline and out to sea. A dream view first thing in the morning.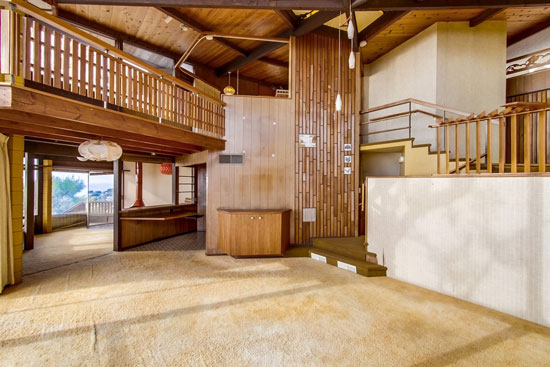 Is it all original? I honestly don't know, But I suspect much of it is. The finishes look almost new in the photos, which may be evidence of either restoration or good maintenance over the last five or so decades. Perhaps a mix of both, although the kitchen and bathrooms hint at this place merely being well looked after rather than upgraded.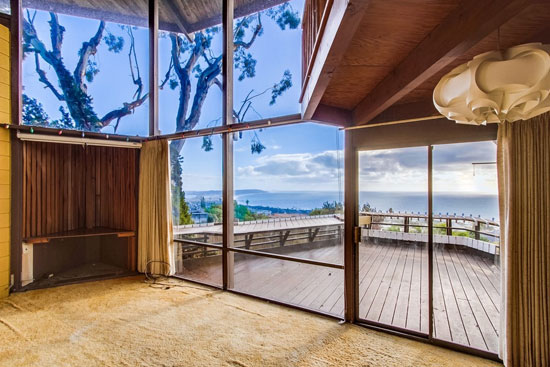 Regardless of that, we love the exposed wood, the built-in fittings, the lights, the beams, the outside balcony areas and above all, the non-conformity of the internal living space. This is something eye-catching, unique and above all, something that needs preserving.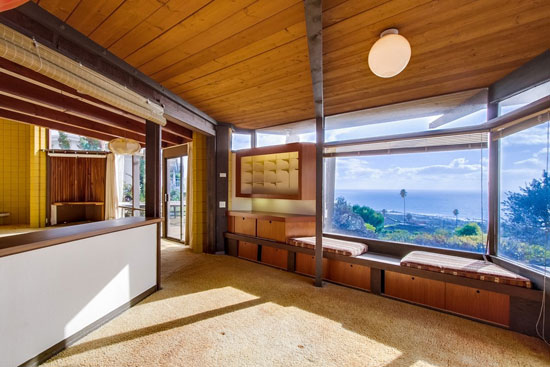 You get around 3,134 sq. ft. of living space too, which includes three bedrooms and two bathrooms. Elsewhere is that extensive main living room, along with a family room, basement, 'bonus room', loft area, office, storage room, basement, carport and the galleries and balconies. See the photos for an idea of all of that or contact the agent for what is likely to be a complex floorplan.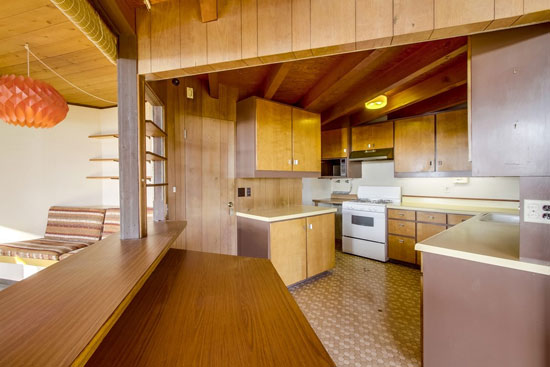 Of course, at $3,200,000 this isn't the place for everyone. But if you have the money and want a statement midcentury home, then this could be the place for you.
Images and details courtesy of Estately. For more details and to make an enquiry, please visit the website.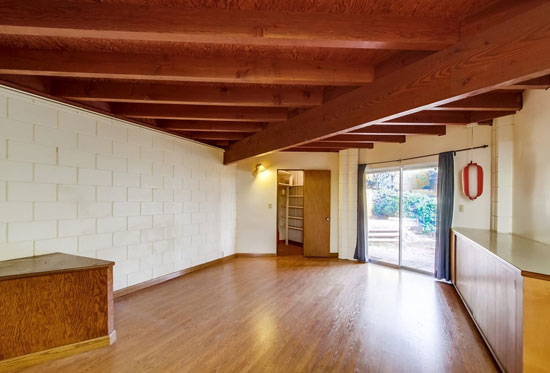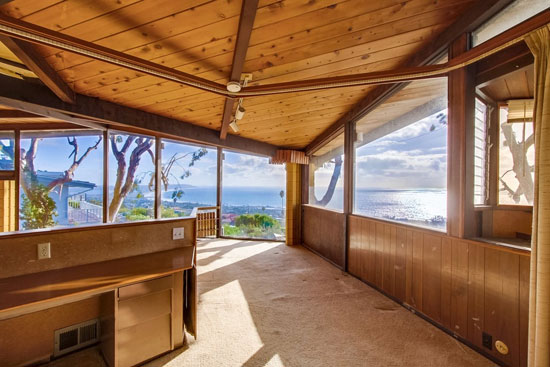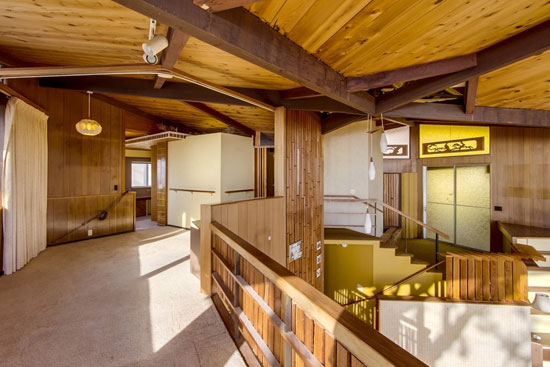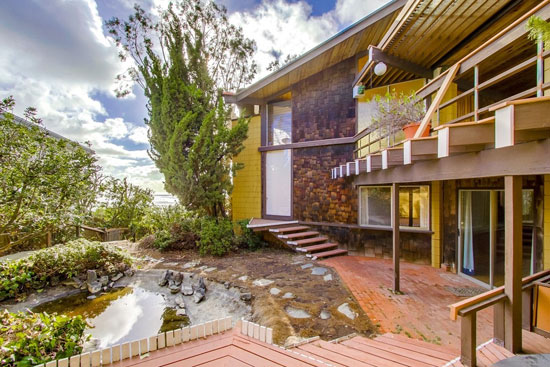 Property Location