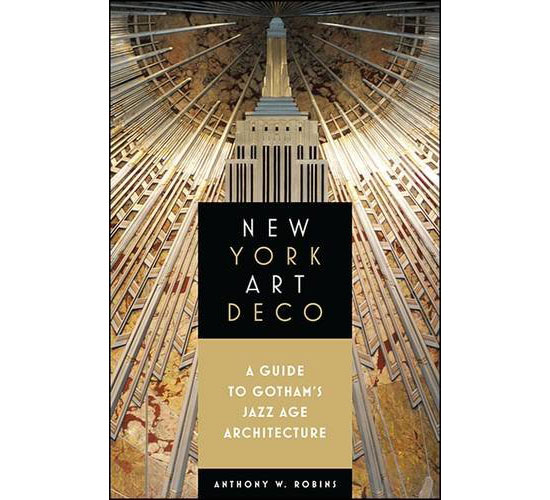 Shame this wasn't around on my last visit to the city. Hopefully New York Art Deco: A Guide to Gotham's Jazz Age Architecture by Anthony W. Robins will be around for my next one.
A 256-page book via Excelsior Editions, it is essentially a guide to the style in the city, courtesy of Anthony W. Robins, New York's best-known art deco guide.
The book includes an introductory essay describing the art deco phenomenon, along with 11 walking tour itineraries in Manhattan each accompanied by a map designed by New York cartographer John Tauranac. There is also a survey of deco sites across the four other boroughs too, plus a photo gallery of 16 colour plates by art deco photographer Randy Juster.
If all of that sounds like your kind of thing, you can pre-order the book now ahead of the 1st June 2017 launch. It sells for £20.38.