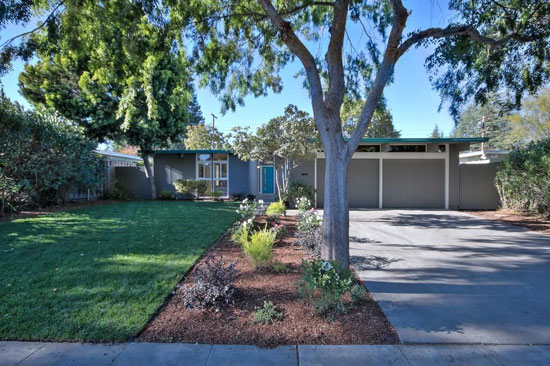 Looking for some MCM with absolutely no work required? Look no further than this 1950s midcentury modern Eichler property in Palo Alto, California, USA.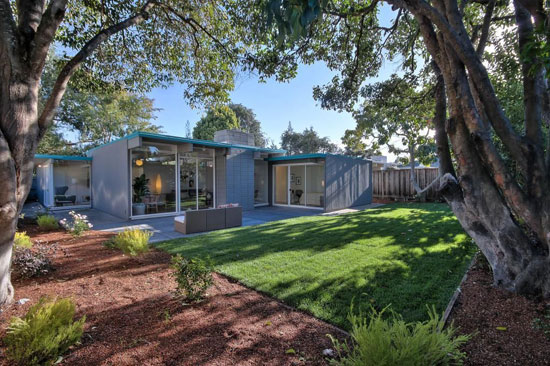 It's a stunning rework of a classic mid-20th century look. That original design was the work of Jones and Emmons (aka A. Quincy Jones and Frederick Emmons) with the 'new' version thankfully remaining faithful to the original 1955 build.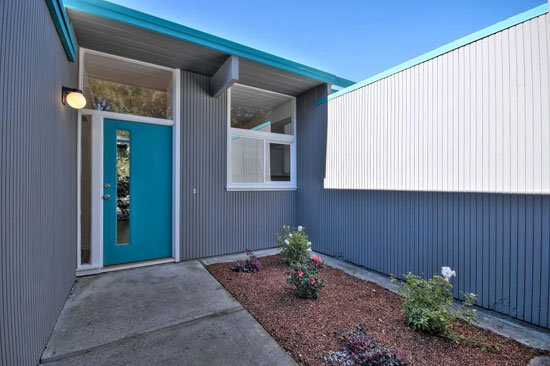 Faithful in structure, but not so in substance. By that, we mean the layout and flow looks pretty much as intended, those beams are still in place, as are the full-height windows. This is classic midcentury modern in shape.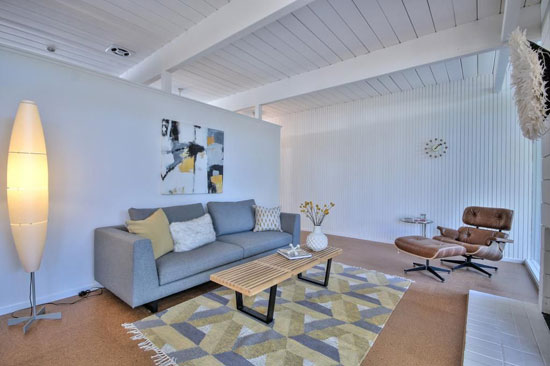 But the rework now features an 'all new kitchen', as well as new bathrooms, cork flooring, dual pane windows and a new roof. In addition to that, the 'spacious' outside space has a new cement patio and lawn, which makes it a great entertaining and lounging space.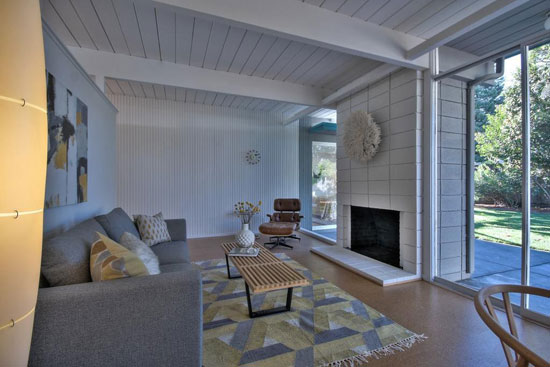 Good work by the current owners on the finishes too, with enough midcentury modern design without going too overboard. All played out on a fairly neutral background too.
As for space, you are looking at 1,639 sq. ft. in total, with four bedrooms and two bathrooms included in there. Of course, plenty of reception space too, with the kitchen also on that single floor too. Also looks like a double garage attacched as well, judging by the images.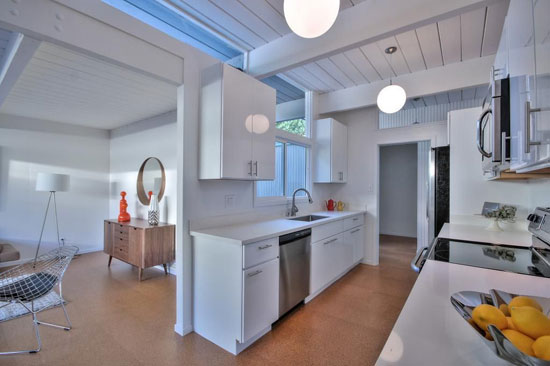 Fancy moving in? If you do, you'll need around $2,399,000.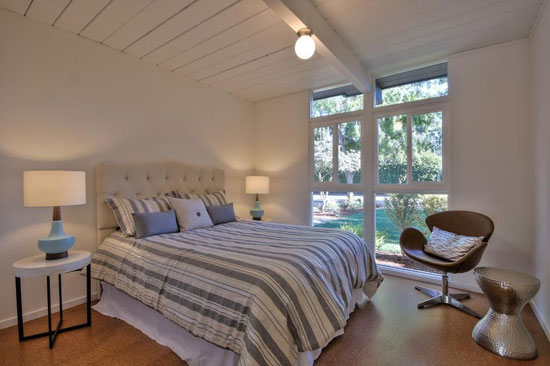 Images and details courtesy of Zillow. For more details and to make an enquiry, please visit the website.