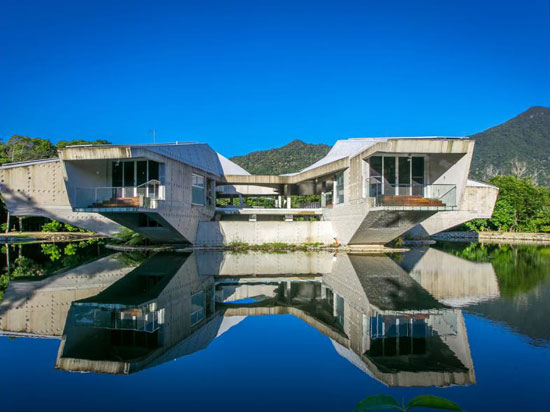 It looks like the set of a particularly high budget sci-fi movie. But this is actually the Charles Wright-designed Alkira brutalist property in Cape Tribulation, Queensland.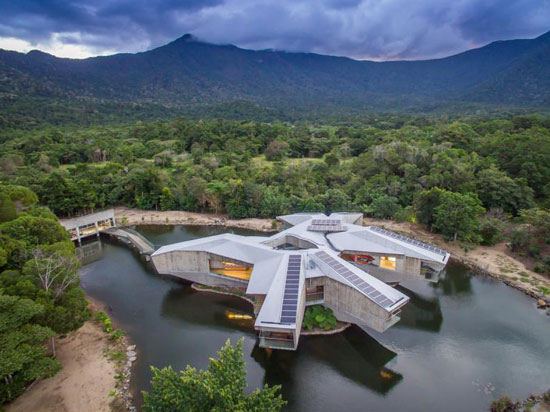 Thanks to Roger for letting us know that this winner of the 2014 Queensland Architecture Award is on the market and up for auction at the end of November.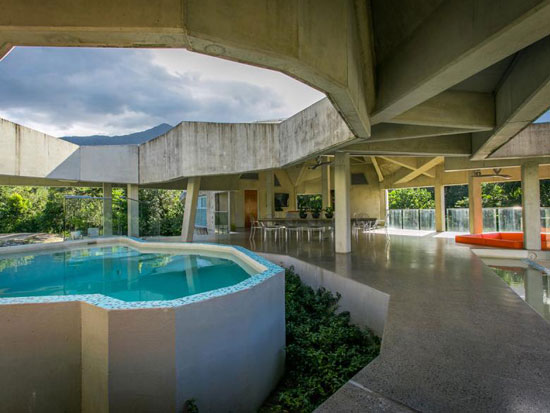 As we said, this could be a house of the future from a big budget movie. It might also pass as a Bond villain's lair. But in reality, this is a stunning piece of architecture in an equally amazing location, one that could be floating on the water that surrounds it.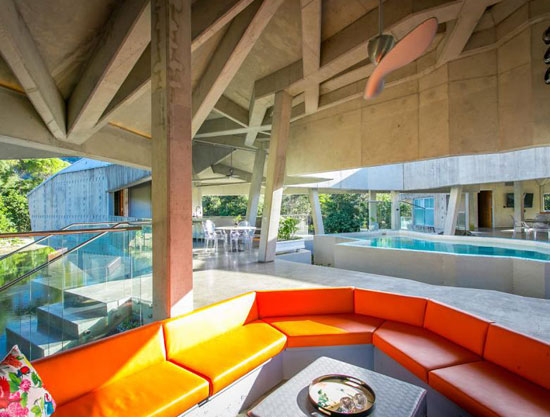 It is also an example, if one was ever needed, of just how beautiful and dramatic the brutalist style of architecture can be. Not that we need to tell you that. It's a credit to the architect, as well as the family who commissioned it. They now want to hand to over to someone who will fall in live with it too. I can't see there being a shortage of takers.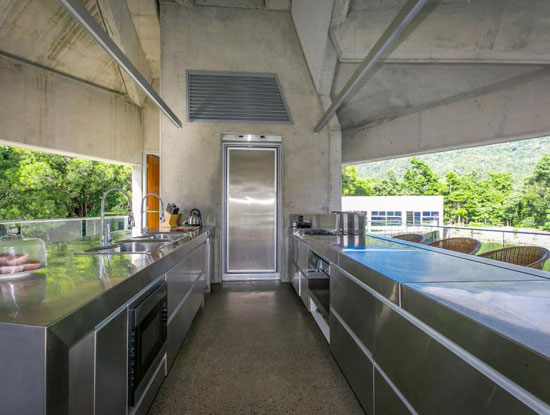 According to the agent, the house is suited to the climate of the era (think warm), with a large open air living area connecting the five timber-lined bedroom wings, each with en-suite Chillagoe marble bathrooms.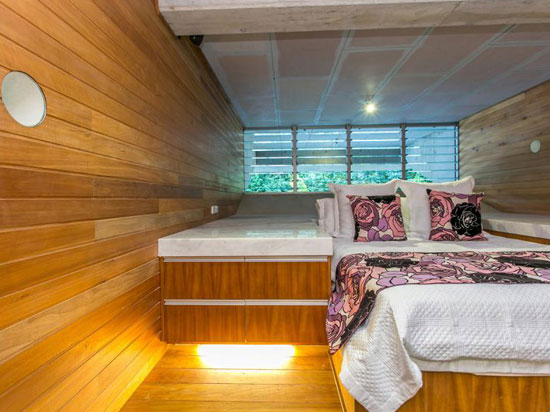 The kitchen is design both functionally and as an entertaining space, while the plunge pool saves you the walk to the lake or the nearby beach. Yes, this place is walking distance to a 'secluded yet dramatic ocean beach'. The list of plus points just keeps getting longer. Room for garaging cars over the bridge too, just in case you were wondering.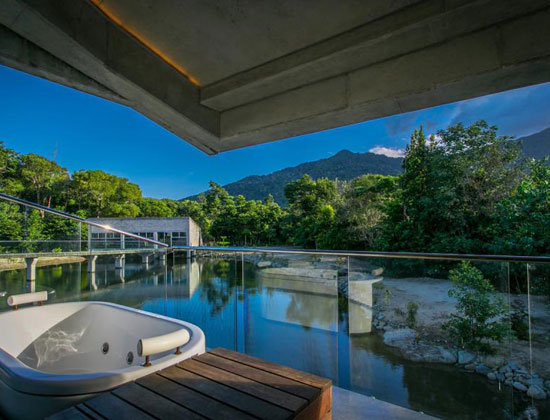 The agent points to this placer as being 'ideal for those looking for a private retreat', although it is close enough to 'necessary amenities' in case you do run short of anything. Note also that the property is self sufficient in terms of water and power and supply.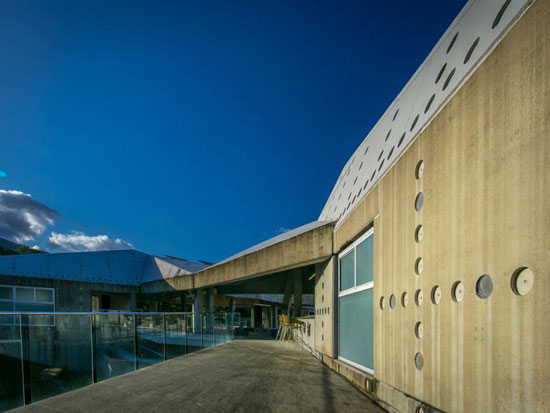 Essentially it's the dream holiday home, one you don't ever need to leave. Work commitments permitting of course.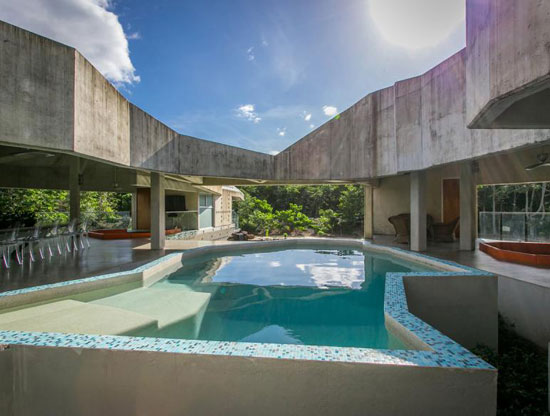 Viewing are being carried out now, with an auction scheduled for 30th November 2016. No guide price listed, contact the agent for that and other sale-related details.
Images and details courtesy of Realestate.com.au. For more details and to make an enquiry, please visit the website.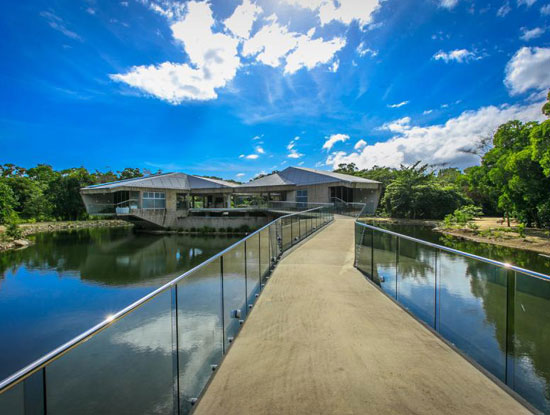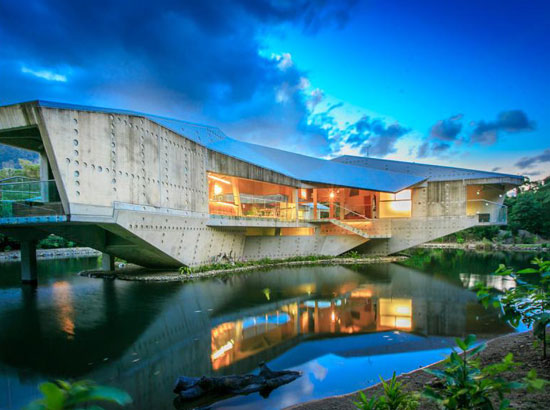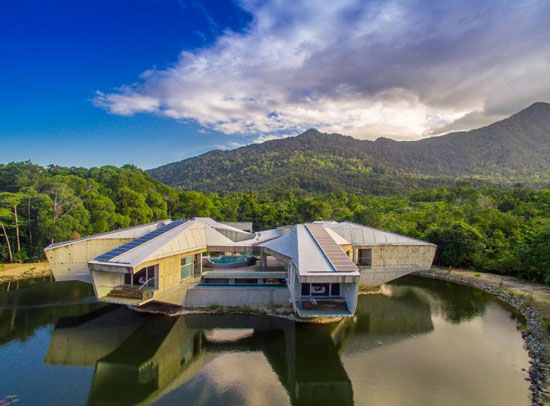 Property Location