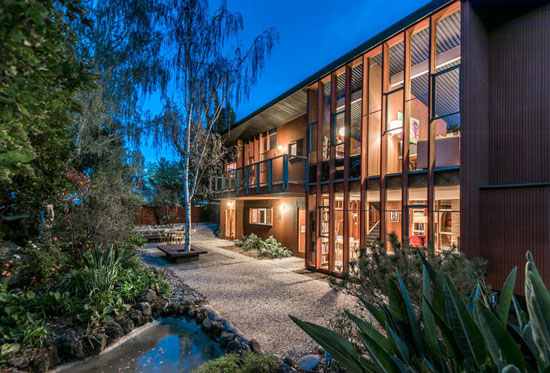 If you think 'Eichler', you probably have a fixed image of something in your mind. Probably not something like this 1950s split-level Eichler home in Portola Valley, California, USA.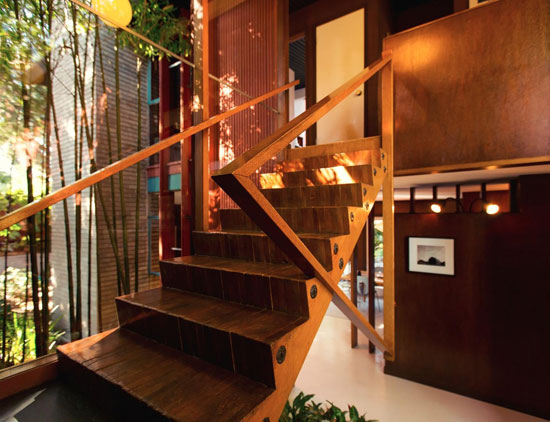 This 'Eichler' dates form 1951 and is described as a 'rare' split-level design, produced by architects Jones and Emmons and from what we can see, still very much true to that original design.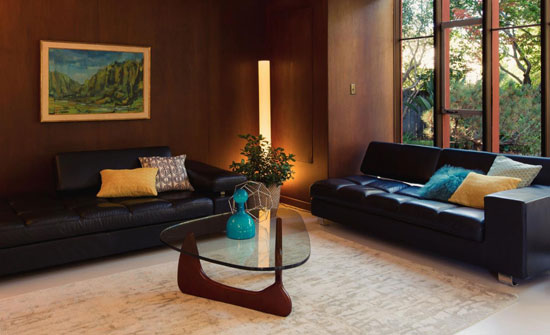 The agent describes this as 'beautifully preserved' and a look through the images backs that statement up.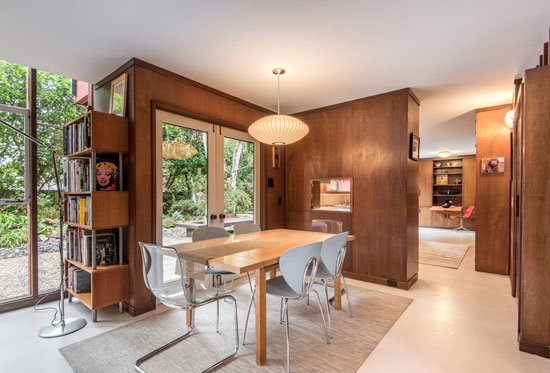 The walls of glass, the wonderful staircase, the exposed brick, the wood-clad walls, the kitchen, the bedrooms with balcony access, what looks like an original bathroom…it's all here and more.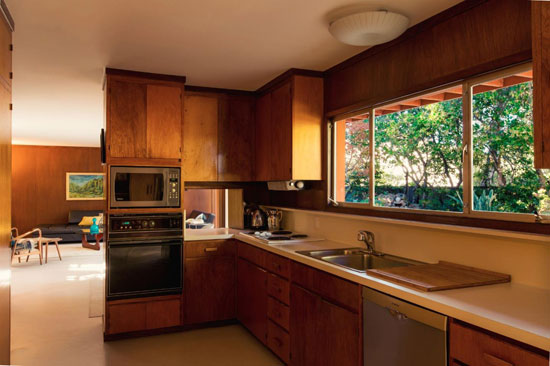 Of course, this is no time capsule. The house looks to have been updated as well as maintained, with clean finishes throughout, all of which enhance the design rather than acting against it. This is how a renovation should look.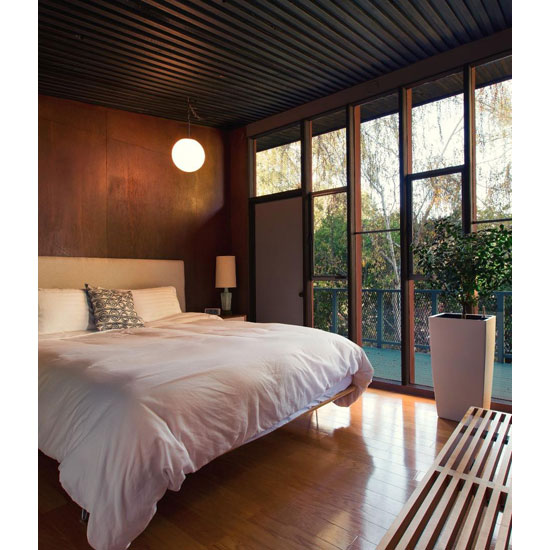 There is around 1,770 sq. ft. of living space here too. The front entrance features an open stairwell with 'soaring walls of glass', breaking down the barrier between the indoor and outdoor space. Beyond that is a spacious living room, dining area, and kitchen on the lower level, as well as a half bathroom.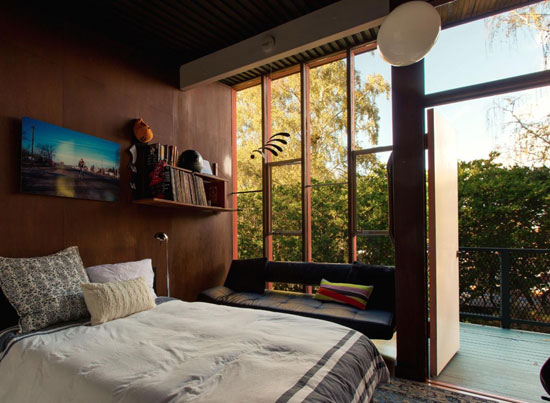 Three bedrooms and two full bathrooms can be found on the upper level of the property, with the outside space benefitting from a fountain and large patio area, described as 'ideal for entertaining'.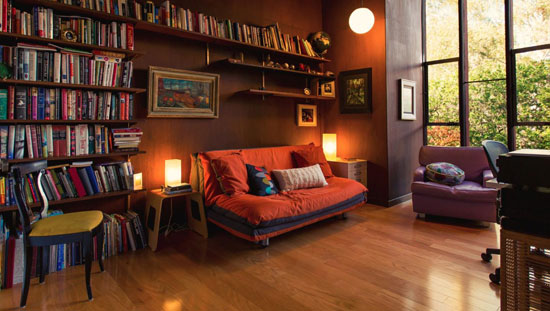 Another case of the images telling the story far more than words can ever do. If you want more, check out the listing itself, which has more photos of this midcentury gem. If you want to make it your next home, it has just gone on the market for $2,399,000.
Images and details courtesy of Estately. For more details and to make an enquiry, please visit the website.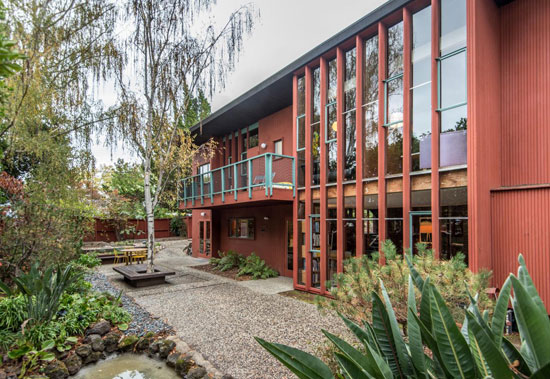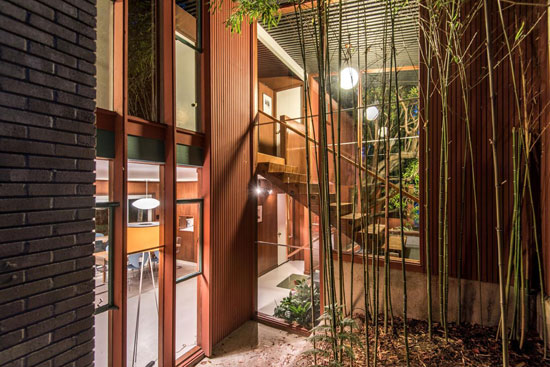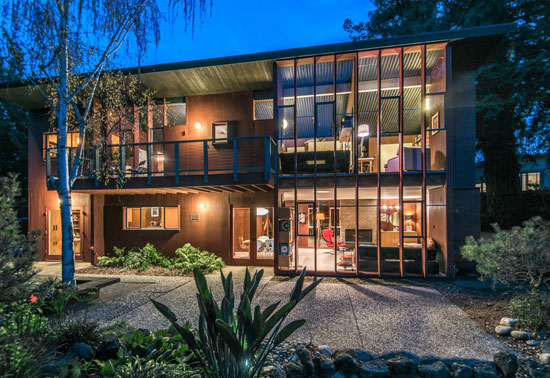 Property Location