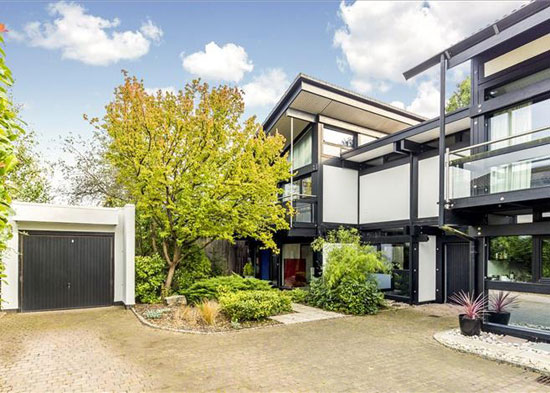 We haven't seen one of these for sale in a while, especially not in the capital. So this five-bedroom Huf Haus in Dulwich Village, London SE21 might well be of interest. If you have the money to spare.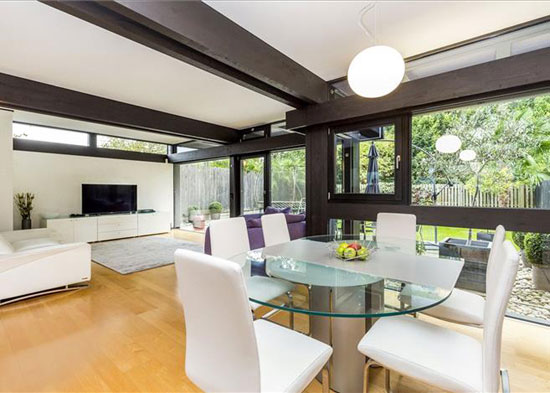 This is one of nine similar builds in a cul-de-sac development which is bordered by Dulwich Park and its own landscaped gardens.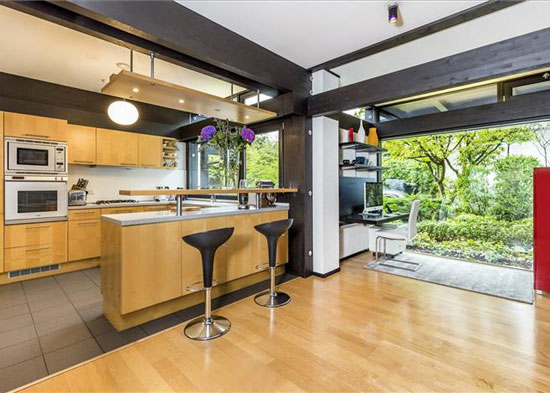 At this point we tend to say something about the Huf Haus concept, but we suspect you know all about them by now. If you don't let's just sat that it is a German company known for its distinctive modernist builds and exacting standards.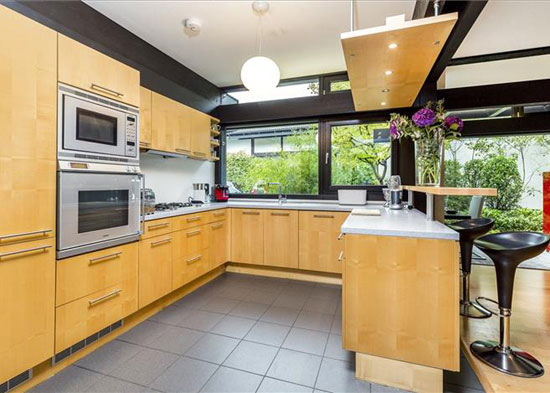 You tell Huf Haus what you what and they create a house to your needs, offering the trademark beams, glazing and open space, not to mention the company's respected craftsmanship. The house is 'made' in Germany and sent to the location, where a team of the company's own builders put it together.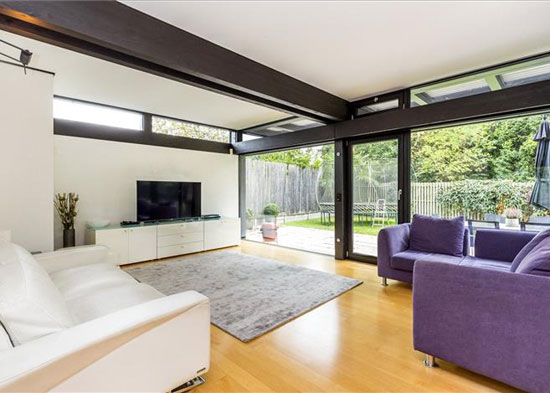 If that sounds like hard work, just buy one already built – there are a good number dotted around the UK.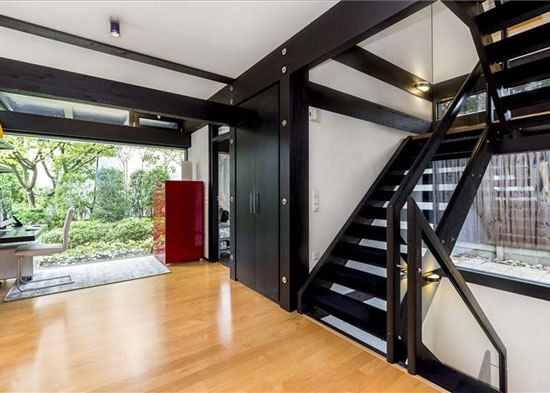 This is obviously one such property, one that comes with those beams and heavy glazing, as well as underfloor heating and external electric aluminium blinds, which control the light coming into the ground floor and offers additional security when fully closed.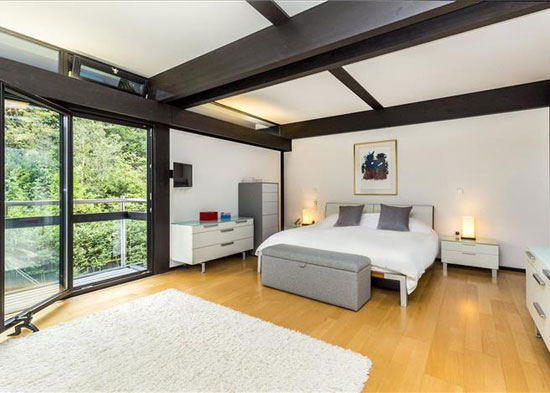 Accommodation starts with the 'bright' entrance hall, which leads to the study area in the front of the house. Further on is a custom-designed, open-plan kitchen with all the premium finishes and appliances you would expect, which in turn leads to a 'spacious' dining area and the main reception area, the latter looking out onto the back garden.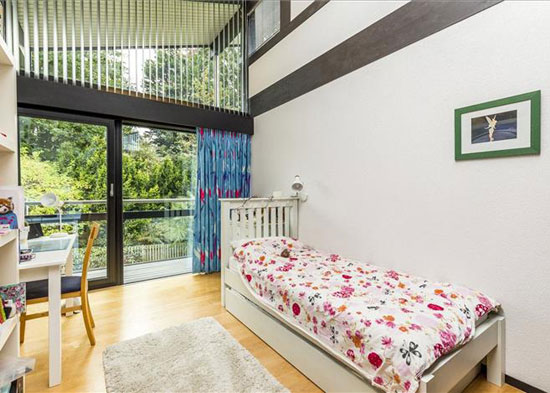 The first floor has four bedrooms, all with balcony access, including a master bedroom with en suite bathroom. A separate family bathroom is also on this floor.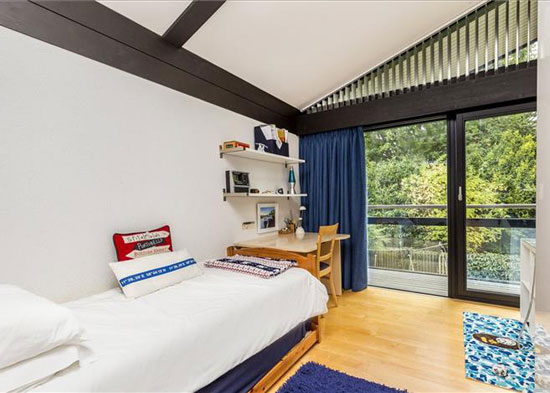 A basement too, described by the agent as a 'perfect guest floor' and made up of a bedroom, shower room and family room. A utility / plant room is also down here. As for outside space, that is made up of a 54 ft (approx.) garden as well as a separate garage.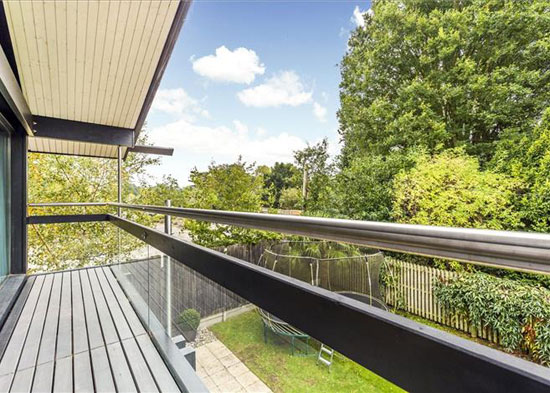 That mix of German engineering and location is always going to be a pricey proposition, with this place on the market for £3,200,000.
Images and details courtesy of Knight Frank. For more details and to make an enquiry, please visit the website.
You can check out more examples of the Huf Haus featured on the site here.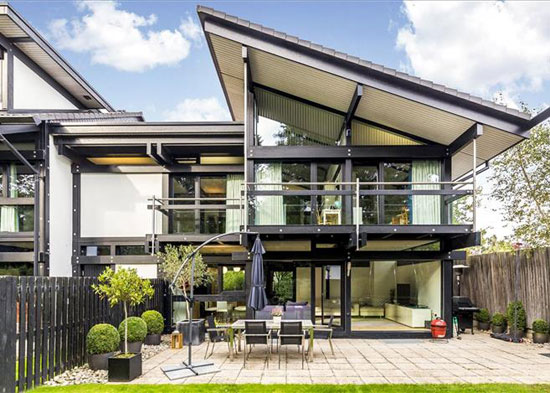 Property Location